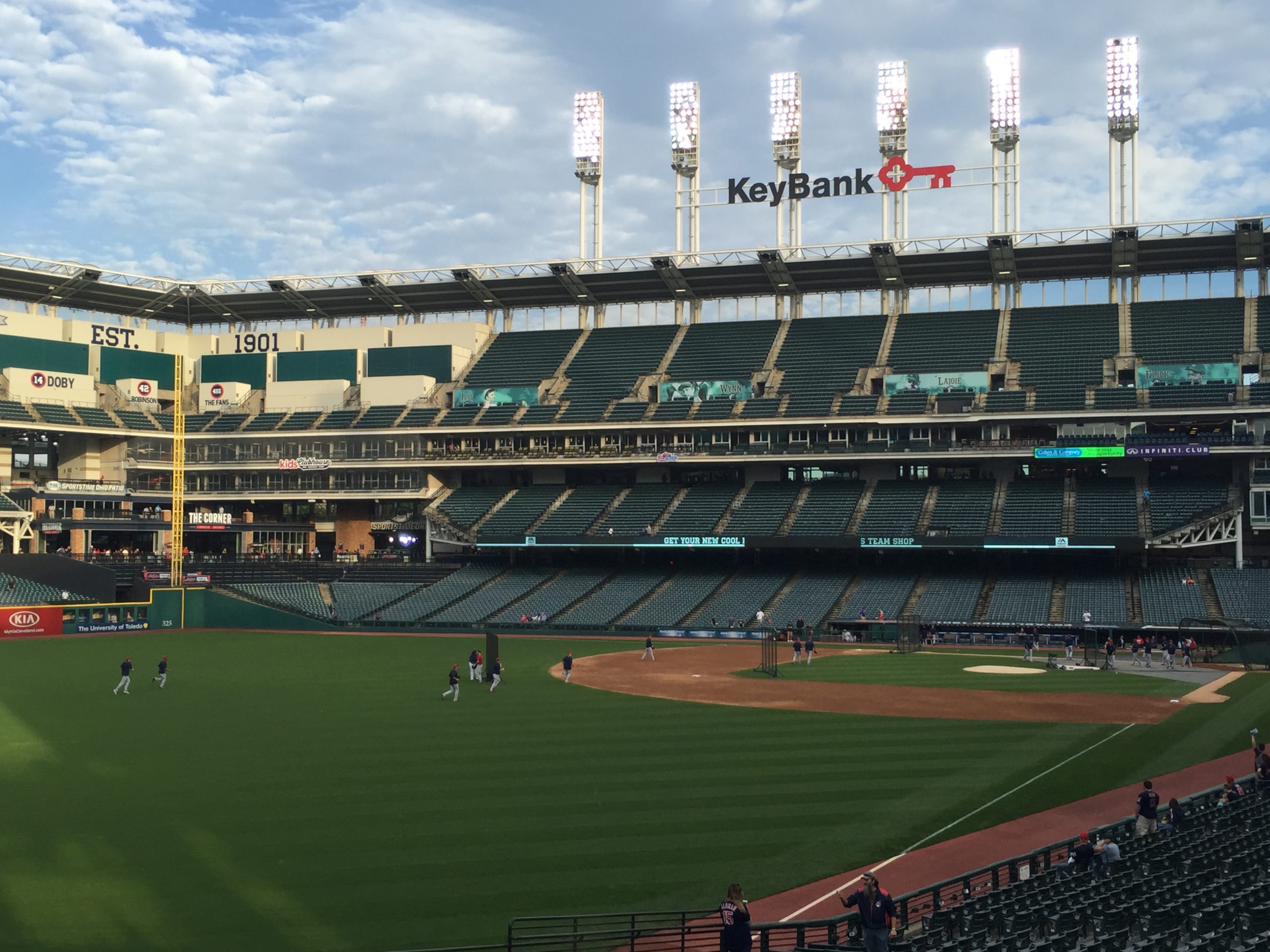 CLEVELAND – The Indians have seven games left and are fighting for their playoff lives trailing the second wild card spot in the American League by four games. They start a huge four-game set with the Twins tonight, with Corey Kluber on the mound for the Indians going against Tommy Milone, who takes over for Phil Hughes who is ill and can't go for the Twins.
The weather is about as good as it could be, as it's expected to be about 77 degrees at first pitch, and no threat of rain tonight as there are a few clouds but otherwise clear.
Matchup: Indians (77-76) vs Minnesota Twins (80-75) 7:10 at Progressive Field – Game #155 Home Game #74
Pitchers: Indians – Corey Kluber (8-15, 3.55) vs Twins – Tommy Milone (8-5, 4.08)
Media: TV – SportsTime Ohio Radio – WTAM, WMMS, IRN
6:31pm – The good news? Corey Kluber is 2-1 this season with a 2.43 ERA, but the Twins are 9-6 against the Indians this season. Basically the Tribe needs a sweep the next four days to make sure they are playing for something this weekend.
7:15pm – Kluber gives up a two-out double to Joe Mauer, his 32nd double of the season, good for third on the Twins.
7:17pm – The possible AL Rookie of the Year, Miguel Sano, gets his 51st RBI as he doubles off the wall in left center to bring in Mauer to make it 1-0 Twins. Ugh.
7:18pm – Trevor Plouffe hits his 22nd bomb of the season, well into the bleacher in left to make it 3-0 Twins. Not exactly the start Kluber wanted tonight. He's at 16 pitches.
7:26pm – Francisco Lindor says 'take that' to Sano, and pounds his 11th HR of the season a full count to make it a 3-1 game in the first. RBI 48 for Lindor.
7:32pm – The Twins hit parade continues as they start the second with a double from Torii Hunter.
7:36pm – After a manager challenge, a call is overturned and Hunter is called out at second on a pickoff throw by Gomes. Big out after Kluber walked Chris Herrmann.
7:42pm – Kulber gets out of the second with no damage, two walks and a double but he strikes out Brian Dozier to end the frame still down 3-1.
7:53pm – Tribe with something going here in the second, two on and two outs with Mike Aviles at the plate.
8:01pm – Kluber with a nice third to end the frame 1-2-3. Indians remain down 3-1.
8:24pm – Kluber clearly laboring, does get Aaron Hicks to K to end the 4th, but the Twins tack on another run got make it 4-1. Kluber already at 68 pitches through 4.
9:03pm – Milone still on the mound, but there's activity in the Twins pen, as the Indians lead it 4-1 bottom of the 6th.
9:04pm – Kipnis hits a triple to dead center that in the end should have been an inside the park homer. Third base coach Mike Sarbaugh had the stop sign up, and Kip nearly ran through it, but got back to third with no play. He scores on a grounder by Lindor to make it a 4-2 game.
9:09pm – The night is over for Milone, as Blaine Boyer is on to pitch for the Twins with two outs in the 6th and the Twins lead the Tribe 4-2.
9:15pm – Zach McAllister on for the Indians, Corey Kluber 6 innings, 7 hits, 4 runs, 3 walks, 4 strikeouts, 102 pitches, 67 strikes. Milone 5.2 4 hits, 2 runs, no walks, four K's, and one HR. He threw 82 pitches, 53 strikes.
9:51pm – The Indians will bring the tying run up here in the 8th with no outs, as Mike Aviles singles.
10:02pm – Scoreless 9th and it's down the final 3 outs for the Indians to possibly save their wild card chances. Kevin Jepsen on to pitch for the Twins to try and close it out. Indians will have 4-5-6 in the order up.
10:09pm – The clock may have just struck midnight for the 2015 Indians, as they go 1-2-3 in the 9th and fall to the Twins in two hours 59 minutes by a final of 4-2.

NEO Sports Insiders Newsletter
Sign up to receive our NEOSI newsletter, and keep up to date with all the latest Cleveland sports news.