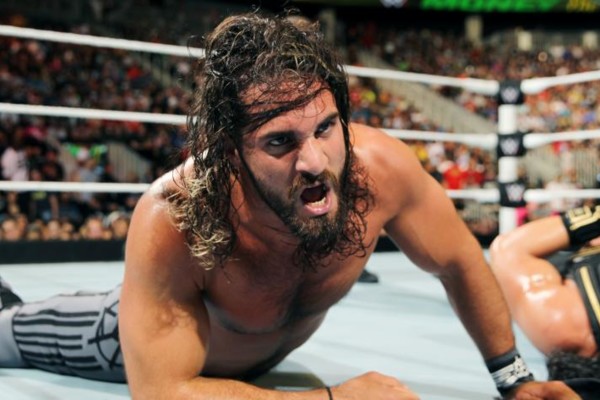 CHICAGO, ILLINOIS – It was a great Pay Per View last night as the WWE put on a tremendous Money In The Bank card. With the sole low light's being Jinder Mahal versus Roman Reigns and Sami Zayn versus Bobby Lashley.  Everything and everyone else performed well, very well!  Ronda Rousey shocked many with another strong performance, while AJ Styles and Shinsuke Nakamura arguably put together the best match of their WWE run against each other. It was what we have been expecting out of them all along.
Cass looked strong in a loss.  In a prediction, I made jokingly that actually came true, James Ellsworth returned to help Carmella retain over Asuka.  Seth Rollins proved once again why he is the new face of RAW with a very strong match against Elias.  Alexa Bliss stole the show as only she can, and the main event delivered in a huge way!
All in all, I give the show 4 body slams out of 5, with these 3 earning the biggest takeaways from the evening.
Possibly the best MITB Men's ladder match in history?
The MITB ladder match from WrestleMania XXV is routinely regarded as the best MITB ladder match in history, however last night's edition will challenge that title. Everyone involved in the match performed well in their roles. The numerous attempts to single out Strowman were great and the Owens getting launched off a 30 foot ladder through tables spot will be a lasting image for many years to come.
Future editions of this match will have a lofty goal to achieve in matching this effort. Joe did a nice job in the role of "spoiler". The only drawback was the winner. A beast like Braun Strowman truly doesn't need the briefcase to be a threat to the title.
Roman Reigns seems to be at the heart of several cash ins at this point. His match being a part of the last 3 of 4. Rollins at WrestleMania 31, Sheamus not long after, and people forget Roman lost his belt in the pre-cursor to Ambrose cashing in on Rollins back in the summer of 2016. He will be a victim again after beating Lesnar to win the title at this year's SummerSlam. The smart money is on a post-match Lesnar beat down, only to have Strowman cash in moments after on Reigns.

NEO Sports Insiders Newsletter
Sign up to receive our NEOSI newsletter, and keep up to date with all the latest Cleveland sports news.