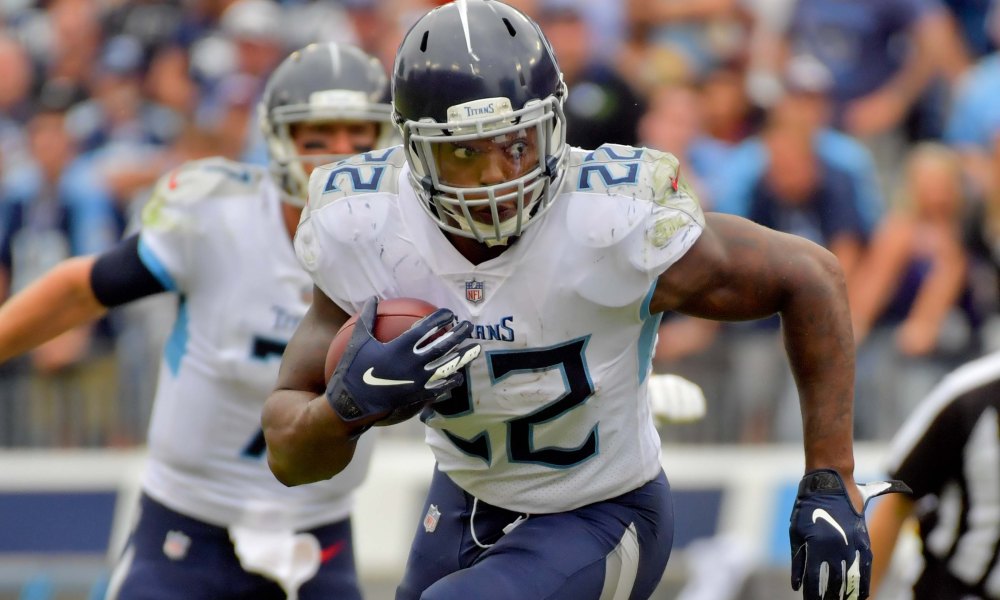 Running Backs are some of the most important members of the Offensive Team. A good running back can make a game-changing difference for their team – week after week. They are involved in nearly every play. 
The NFL has been blessed with many amazing running backs over the years – including Jim Brown, Emmit Smith, and Earl Campbell. But who are the best running backs in the NFL in 2021? 
Read on to find out… 
#4 – Saquon Barkley
Barkley is a former Offensive Rookie of the Year (2018) and we are really glad to see him back on the pitch. He was out for the season last year after tearing his ACL. 
Barkley is one of those very rare players that have started in EVERY SINGLE game that they have played in. Yes, he has played 36 games in the NFL and started in all of them. In his last full season, he rushed over 1000 yards and he did the same in his rookie season.  
In his 2019 season, he scored 2 touchdowns, this season he has already scored one. 
#3 – Alvin Kamara 
Kamara is another former Offensive Rookie of the Year (2017). 
Kamara is a record breaker, he is an offensive player no one wants to play against. This season he has already rushed 368 yards and scored a touchdown. Last year he had his best season so far, and we're looking forward to seeing what he can bring to the table this year. 
One of the most notable things about Kamara is that he was the first running back in NFL history to have at least 500 rushing yards and 500 receiving yards in each of his first 4 seasons. 
#2 – Christian McCaffrey
McCaffery is the highest paid running back in the NFL right now – but does that make him the most valuable player? 
Well, he is currently out with an injury and the Carolina Panthers are suffering for it. He also had to take some time out last year due to injury. If he was fitter then he could have made it to number one on this list. 
In the three games he played this year he managed to rush a total of 201 yards. 
Think McCaffrey will return to the pitch this season, find NFL betting odds here. 
#1 – Derrick Henry
King Henry was named the Offensive Player of the Year last year. He was NFL leader in both rushing yards and rushing touchdowns. 
He also joined the 2000 yard club in 2020 – he is only the 8th player to ever achieve this. He scored 17 touchdowns, Dalvin Cook scored 16 and no one else came close to the pair. 
He has racked up 10 touchdowns and 783 rushing yards so far this season. He has in the past rushed 250 years in one game. 
He already holds 5 NFL records and is showing no signs of slowing down. He may be on his way to being one of the best running backs of all time.

NEO Sports Insiders Newsletter
Sign up to receive our NEOSI newsletter, and keep up to date with all the latest Cleveland sports news.