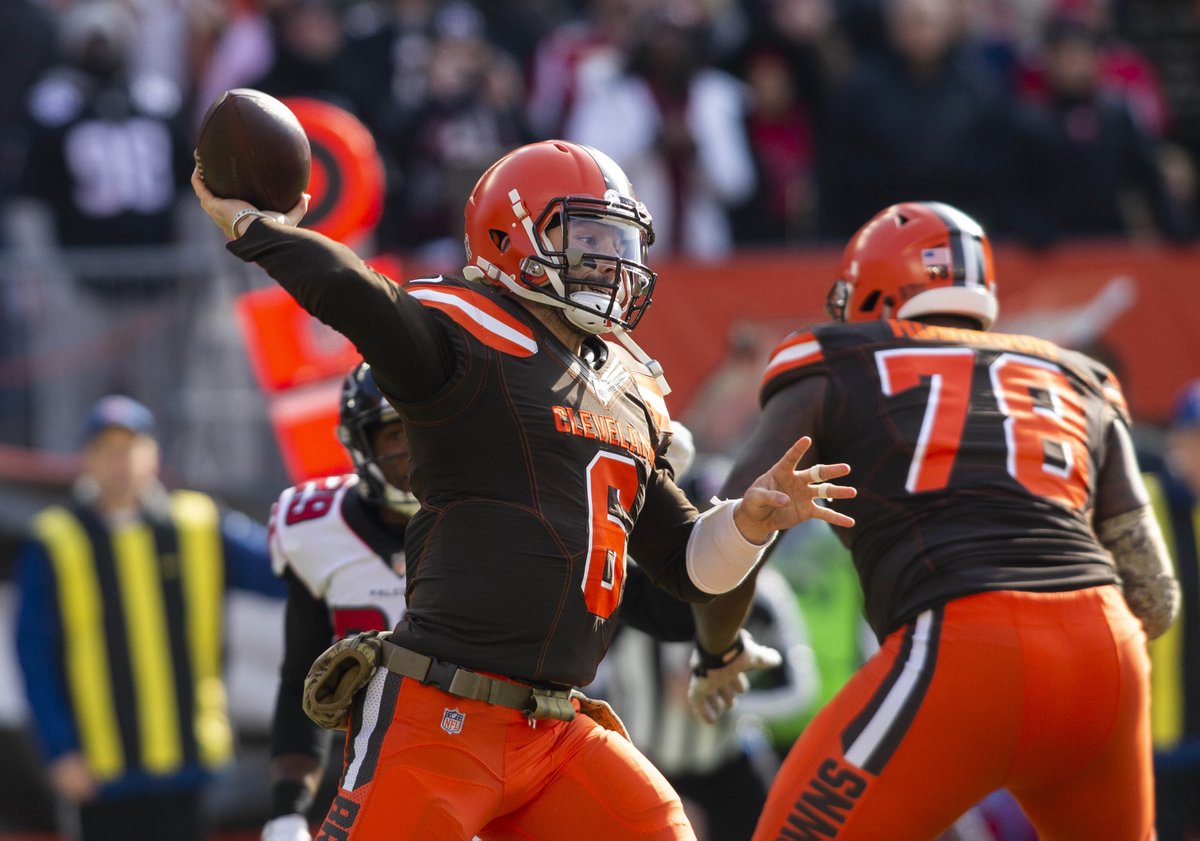 6 Quarterbacks who shocked us all with their talent 
Anyone who knows anything about football knows that a quarterback can make or break their team. There is a reason why the greatest teams of all-time overlap with the emergence of some of the all-time great quarterbacks. 
What is really interesting about the role of quarterback is that most of all the all-time greats have had completely different playing styles. That is something you don't see in many other positions. 
Today, we are going to look at the 6 quarterbacks that have changed the history of the NFL forever. 
#1 – Tom Brady 
Let's start with the obvious and get him out of the way. 
Whether you like Brady or not, you cannot deny that he has earned his place on this list. He may very well go down as the greatest quarterback of all time.
Brady has changed the game when it comes to training and nutrition, and we really wouldn't be surprised if he breaks the records for the oldest quarterback in the next few years. 
Brady already holds the record for most career wins and has 7 Super Bowl championships (that's more than any other player!). And he isn't showing any signs of stopping soon. 
If you think that Brady is going to get his 8th Super Bowl Champions ring next year – check out Fanduel's NFL odds. 
#2 – Payton Manning 
It would be rude to talk about Brady and not mention Manning. 
Manning and Brady's competitive relationship will go down in NFL history as the greatest football has ever seen. The two pushed each other to greater and greater heights. The last 10 years would not have been anywhere near as exciting without these two. 
Manning is probably the smartest quarterback to play in the NFL. His ability to look at what is happening in front of him and make the right decision has most of us green with envy. Not to mention, the fact that he was an incredibly talented player as well as being smart.   
#3 – Aaron Rodgers
Many would argue that Rodgers is the most talented quarterback there ever was. That is a well-contested title, but we think Rodgers is at least in the top 3. 
Rodgers is a Super Bowl champion, Super Bowl MVP, 2-time NFL MVP, and a 7-time Pro Bowl player. 
Rodgers was notably the king of passing, particularly the Hail Mary passes. Rodgers even had a career average passing distance of 7.9 yards, the second-highest of all time. 
Rodgers also has a tactical brain that could rival Manning's. He is an expert at extending playing times. 
#4 – John Elway 
John Elway is the only quarterback to score a rushing touchdown in four different Super Bowls. This is just one small fact that makes up his immense achievements as a quarterback. 
Elway's playing style really was ahead of his time, and we're sure he could have competed with a lot of today's quarterbacks. He was all about running the ball and the people around him couldn't keep up. He made 51,475 passing yards in his career. 
The small gap in John Elway's armor was the number of interceptions he fell victim to. He only had a 56.9 completion percentage. 
#5 – Brett Favre 
Speaking of poor interception records, let's talk about Brett Farve, 'The Gunslinger'. 
336 interceptions with his 508 touchdowns are not very impressive. But at the time he really was one of a kind. 
His arm strength is still raved about by football fans and he still holds the record for most passes completed (6300) and he is in second place when it comes to yards (71,838). 
Favre did 9 seasons that he scored over 30 touchdown passes, which is not something many other players can claim. 
The Packers definitely weren't complaining about him being on their team. 
#6 – Joe Montana 
Joe Montana showed us all that there is one trait all good quarterbacks need – the ability to stay calm under pressure. That's why they called him Cool Joe. 
Montana is a 4-time Super Bowl Champion and 3-time Super Bowl MVP, despite only playing in 4 Super Bowls. Not a bad record. 
When he was playing with the 49ers, he scored 19 touchdowns with only 1 interception in the 1988 playoffs. 
Montana played with heart and left nothing on the field. He could teach a lot of players something about never giving up, even when you're down in the 4th. 

NEO Sports Insiders Newsletter
Sign up to receive our NEOSI newsletter, and keep up to date with all the latest Cleveland sports news.