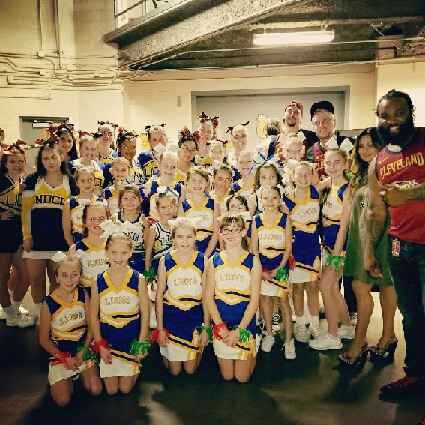 A pregame or halftime performance on the Cavs court doesn't come easy to just anyone. You have to work hard all year, fundraiser, schedule practices, and nail a three minute performance in front of twenty thousand plus people.
For the Geauga Lions cheer team, this was a dream that turned into their reality.
The Geauga Lions cheer team is made up of four local elementary and junior high Catholic schools to create one team hosted by St Mary's Chardon.
They have cheerleaders from St. Mary's Chardon, Notre Dame Elementary, St. Anselm, and St. Helen all coached by Laylah Loiczly.
Any children who attend these schools or parish may be a part of the team.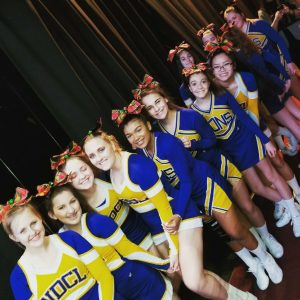 They start their practices as early as August and they don't stop until the school year is over. Last Cavs season they had an opportunity to perform on the Cleveland Cavaliers court before tip off.
With an exceptional performance and extended practices beyond their season, they rocked the Cavs court for their first time ever!
The long cheer season ended and they wanted to go back for more! After the four schools had heard of the excitement and fun, their cheer team doubled for this 2017 season.
They immediately got back on the list to perform at the Cavs game.
With new girls and a new routine they squeezed many practices in between other activities and sports. They had to work around many girls from many different schools and their parishes to get into the gym for practice!
Thankfully, Step 1 Allstars North, their practice gym, gave them many opportunities for gym space! The Geauga Lions had more experiences than ever before.

NEO Sports Insiders Newsletter
Sign up to receive our NEOSI newsletter, and keep up to date with all the latest Cleveland sports news.