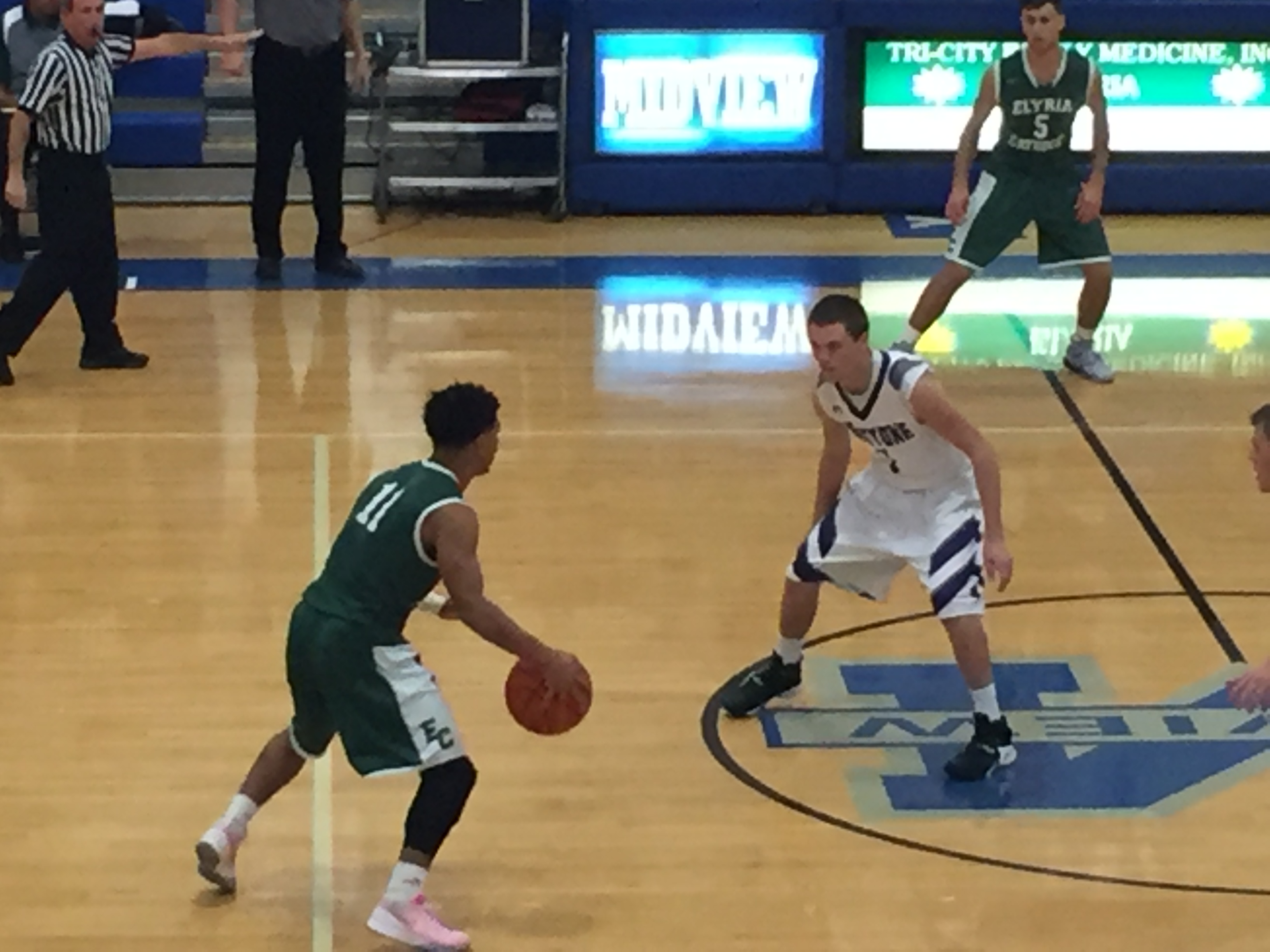 MIDVIEW, OH – Friday night was the kickoff of the 2015-16 high school basketball campaign, and in Midview that means it was time for the four-team DiFranco Tournament.
This year the four squads involved were host Midview, Elyria Catholic, Keystone and Columbia.
Game one saw EC jump out to a quick 7-0 lead, and never look back as they topped Keystone 66-54. The Panthers were led by senior guard Jack Kuchta and junior forward Doug Taylor Jr. with 18 points.
Senior point guard Darin Guice took the game over in the second quarter, and in the first half had 11 points with four rebounds, four assists and four steals.
Guice ended the night with 14 points for the Panthers, who will move on to the championship game of the tourney Saturday at 7:30pm.
Keystone got 17 in a losing effort from sophomore guard Brody Kuhl.
Game two saw host Midview defeat Columbia 55-34. The Middies who beat the Raiders two years ago to win the tourney in the title game 66-57, got off to a slow start trailing 8-5 after the first period, but dominated after that to take home the win in front of the home crowd.
Senior guard Damion Mahone was the key star for Midview, putting in 18 points to lead all scores. Senior forward Jacob Wells added 14, while Sophomore guard Gage Carnes had 13.
The game was close into the third quarter as Columbia kept clawing back into the game, but down 33-29 with 1:30 left in the third period, Midview went on a huge run to put the game away.
The Middies outscored the Raiders 22-5 over the final 9:30 to take home the win and move on to the title game Saturday night against the Panthers.
The Raiders got 10 from senior forward David Delahunty in the setback. They will take on Keystone at 6pm in the Consolation Game.
Check out our Photo Gallery From the Two Friday Games of the DiFranco Tourney!