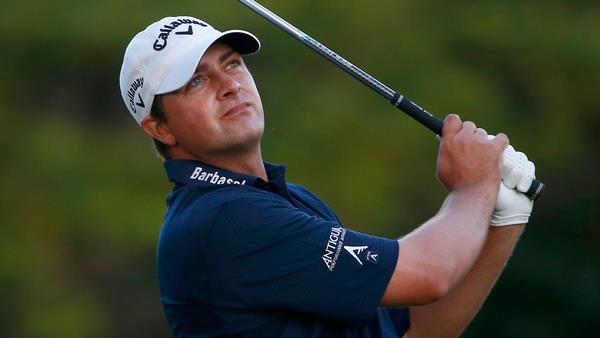 Monday at the Zurich Classic, Brian Stuard beats Jamie Lovemark on the second hole of a three man playoff for his first PGA Tour win. Stuard's best previous tour finishes were two-second place finishes; one in 2010 and the other in 2014.
But with more than 4½ inches of rain during the tournament, and weather delays on Thursday, Saturday AND Sunday officials were forced to schedule a Monday finish and shortened the tournament to only 54 holes. The slow, waterlogged course rewarded the players most proficient at hitting long off the tee and hitting straight approach shots high in the air to stick their shots on the greens without a ton of movement post landing. With all the moisture, trying to shape too many shots with draws and fades would only create more margins for error.
At 15 under par, Lovemark, Stuard and Byeong-Hun An entered a playoff.
An fell apart on the first playoff hole, Lovemark on the second, while Stuard held steady, and secured the win with a 160-yard approach that landed within 2 ½ feet of the pin for a "relatively easy" birdie putt.
Jason Day, the world's top-ranked player wound up tied for 5th at 13 under, Ricky Fowler finished tied for 20th at 8 under, and defending champion Justin Rose didn't even make the cut.
Players often found it difficult to assess the speed of the waterlogged greens, but many times we see that it's not the players that are hot off a win or the most savvy of veterans that play well in rough conditions. We saw here that it was the player that was mentally ready for the elements, and didn't let a little thing like a three man playoff phase him. Quite honestly, he was probably the most surprised out of anyone at the tournament that he was actually in the running for the win. And what do you know, his relaxed demeanor paid off.
See you all this weekend at Quail Hollow Country Club in Charlotte, North Carolina for the Wells Fargo Championship. Defending Champ: Rory McIlroy.