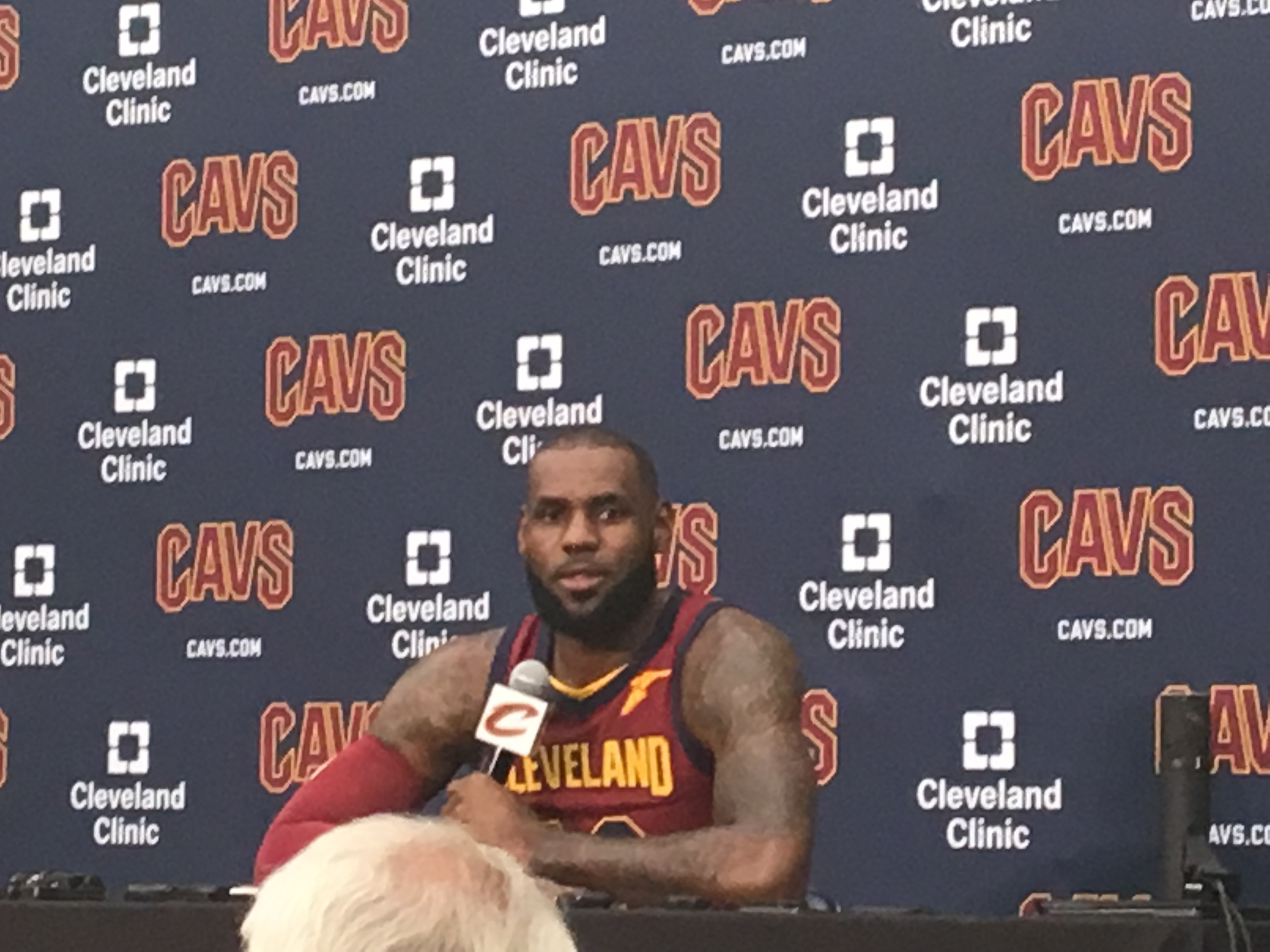 INDEPENDENCE, OHIO– After suffering a left ankle sprain during the first week of Cavaliers' training camp, LeBron James' status is still unknown for the season opener against the Boston Celtics on Tuesday.
"You got to ask him," head coach Tyronn Lue said of James after Cavs' practice on Sunday. "He's got to see how it feels. Just getting the treatment, working the right way and see what happens."
According to Lue, James went through about a quarter of the team's practice on Sunday, mainly consisting of plays and 5-on-0 offensive drills just to get up and down the floor and test his ankle out. For the remainder of the afternoon, James did a cardio workout.
When asked why James, who has for the most part been unhindered by injuries throughout his career, can't seem to shake this ankle injury, Lue took a lighthearted approach.
"He's getting older, like me," Lue quipped. "It's something that he's been trying to work on. He tried to come back and play and he might have tweaked it on that spin move [in last week's preseason game against Chicago], and that could have set him back a little bit."
In his 14-year-long career, James has never sat out an opening night game. The only games he missed last season were due to rest.
The Cavs are 4-23 in games that James has not played over the last three years since his return to Cleveland during the 2014-15 season. But, this team is obviously much different than it was just a year ago with eight new players, and considering the loss of Kyrie Irving.
All in all, the team is much deeper, and Lue seemed optimistic when it comes to the possibility of needing to win without James if he is injured.
"I think we'll be a lot better off," Lue said. "I think we got a lot of different pieces.We're deeper, a lot of versatile players, a lot of different lineups we can play. So, it will be different but I think we have a better chance, yes."