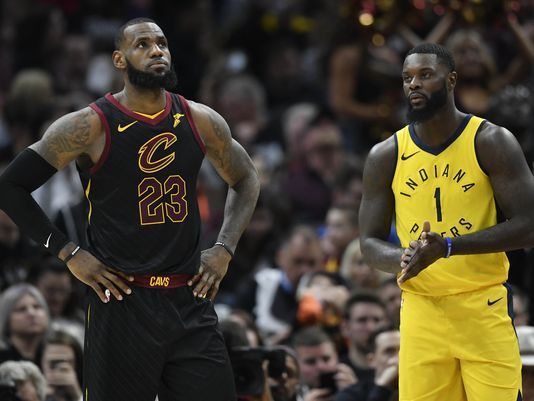 By Corey Perez
CLEVELAND– A win is a win, right? Because it'll show up as a win in the series scorecard, but the 100-97 victory feels awfully hollow for Cavs fans. Although they were able to tie up their round one series vs the Indiana Pacers, things were always pretty or easy on Wednesday night.
There was a nervous energy in the arena when this one began, not because Cavaliers fans thought they were going to lose, but because they had no clue what to expect from the Cavs when the ball was tipped.
Luckily that energy was quickly erased as LeBron James started the game on a 13-0 run all of his own in Game 2 vs the Indiana Pacers. Jame's dominance would continue throughout not only quarter but also the rest of the game as he finished with a game high 46 points.
Indiana was able to weather the storm of the first quarter and made this a ballgame early on in the second quarter as they cut the Cavs lead down to seven points. While most of the game was played within this range, the game never felt comfortable for Cleveland.
But again a win is a win.
Game 3 is Friday at 7 p.m. as series shifts to the basketball crazed state of Indiana. Until Friday, here are three takeaways from the Cavalier victory.