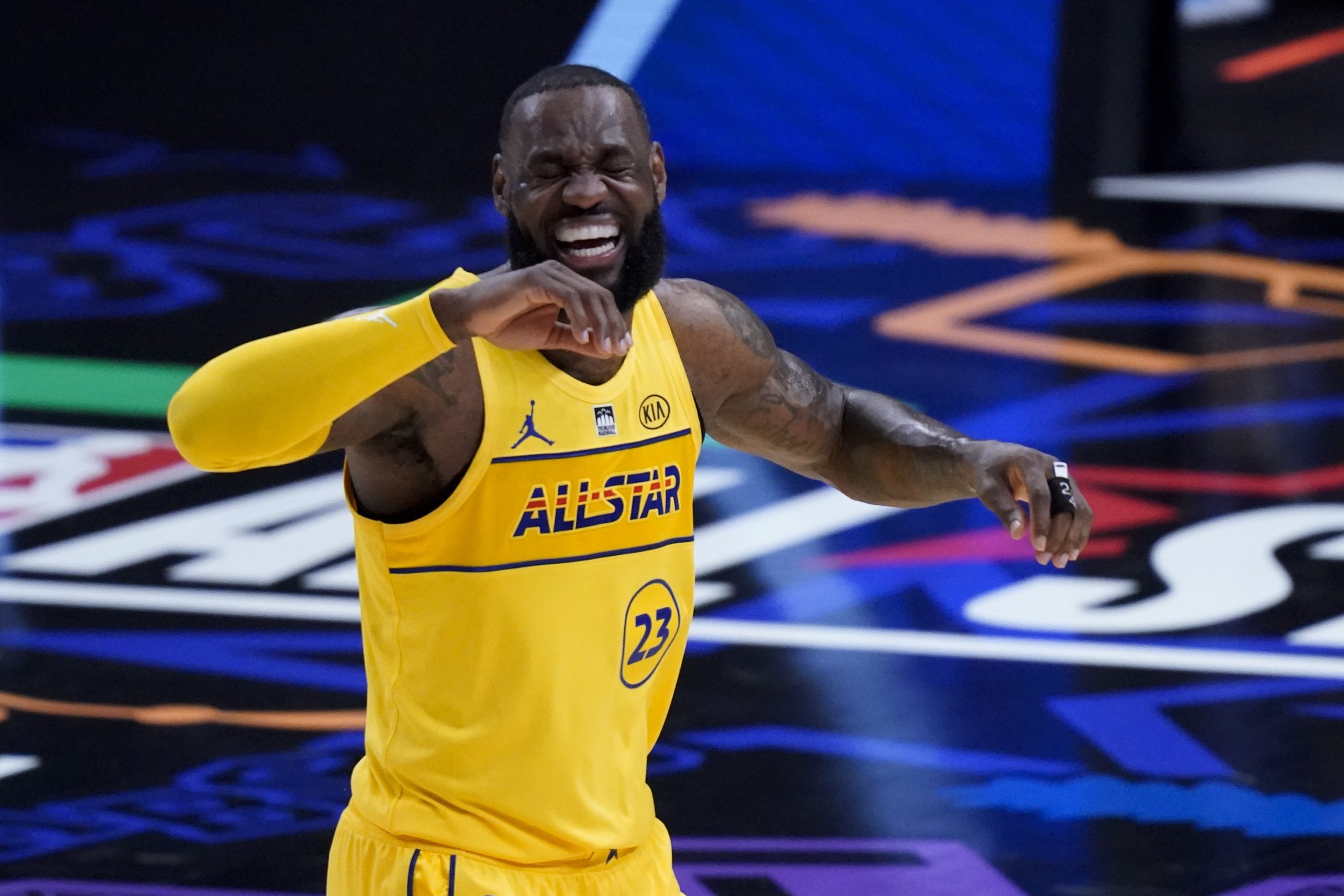 The NBA All-Star game is being held in Cleveland, Ohio for the first time since 1997. During practice, Lebron James stated that along with Cavs' All-Stars Jarrett Allen and Darius Garland, that he himself is Cleveland's "third All-Star" in this year's game.
The world knows James as "just a kid from Akron." He is proud of his hometown and Northeast Ohio in general, yet is there more to his comment about being a Cleveland All-Star? Is it that he is just showing love to the area he grew up in? Speculation ran wild after James' comment. He gave much praise to the 2021-2022 version of his former team. Perhaps, Lebron is missing Cleveland and may want to play with the young players such as Allen, Garland, and Evan Mobley.
So, could there be any possibility that we could see Lebron in a Cavs uniform for a third and final time?  Yes, but that possibility is very slim in my opinion. Although, adding James to this version of the Cavaliers ,would catapult the team to the top of championship contenders. I don't see the Cavs going that route in fear of hurting the team's chemistry. Also, Lebron states he wants to play at least one season with his son Bronny before he retires. The Cavs will hopefully not be in the draft lottery, so that rules them out for both Lebron and Bronny next year.
Lebron will always be loved in Northeast Ohio. He's known for bringing the 2016 NBA Championship to the city, but also for everything he has done off the court. Are there still fans unhappy that he left the team for a second time? Of course, and they have the right to feel that way. I understand if there are people that do not like his statement about being the third All-Star. Many fans don't understand how James left Cleveland twice. I must admit that I am conflicted about that myself.
So, what is the answer to the title of this article? In my opinion, Lebron James will always be a Cleveland All-Star. He loves our town and our area, and most of us love him back. To me, he earned the title of Cleveland All-Star when he uttered the most amazing five words after the Cavaliers beat the Golden State Warriors in Game 7 of the 2016 NBA Finals. What are those words?
CLEVELAND… THIS IS FOR YOU!!!  (Admit it, you heard him yelling that as you read it)
By Jerry Sharp (jsharp1972 on Twitter)

NEO Sports Insiders Newsletter
Sign up to receive our NEOSI newsletter, and keep up to date with all the latest Cleveland sports news.