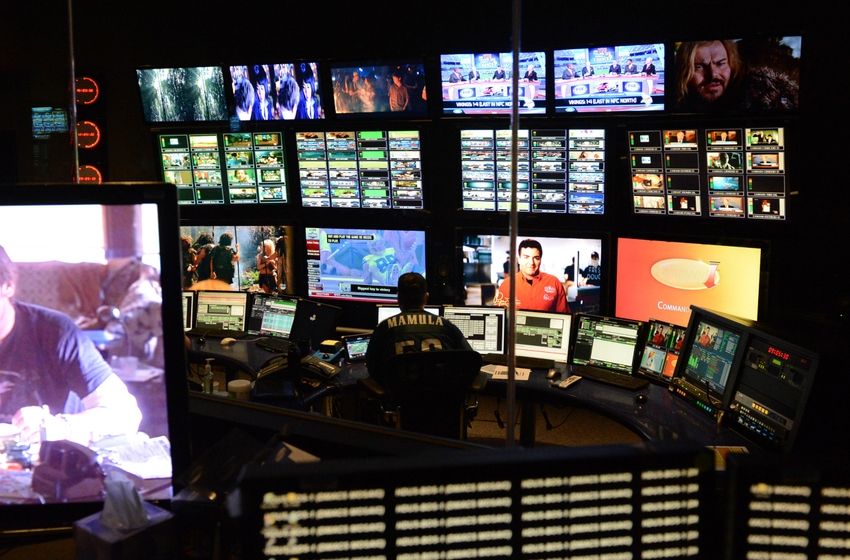 Ready to see the best odds and plays for the weekend of football? Check out what we think are the best plays for this weekend of both college and NFL action.
NCAAF:
Penn St. vs. Maryland
Penn St. -6.5
I'm not a big fan of either team in this game but Penn St. has been able to hang in there and win some games despite killing Hackenberg. Maryland has three really bad losses in a row to West Virginia, Michigan, and Ohio St. They also recently fired their head coach. It's not been a good year for Maryland and I'll go with Penn St. by the touchdown.
Duke vs. Virginia Tech
Duke +2.5
I've won with Duke once this year and I'm going with them again. They have one loss that came to Northwestern before their collapse. Virgina Tech is 3-3 with victories over Furman, Purdue, and NC State. I think Duke is the better team here.
Missouri vs. Vanderbilt
Missouri -2.5
It is going to be a low scoring game as evidenced by the over/under being set at 35. I was really tempted to take the over but both offenses are so bad that I just couldn't do it. Vanderbilt isn't the same team since Franklin left for Penn St. Missouri hasn't been great but they will go to Vandy and get the W.
Ohio vs. Buffalo
Ohio -3
Both teams are coming off really bad losses to a conference opponent. However, Ohio has been the more impressive team of the two on the season. I don't expect a landslide by any means but they should have enough to get this one done.
Bowling Green vs. Kent State
Bowling Green -14
Bowling Green is still firing on all cylinders on offense this season. Matt Johnson still leads the country in passing and Roger Lewis is second in receiving. Kent has 2 MAC victories but barely beat UMASS and Miami OH. They lost by 31 to a Toledo team that is pretty equivalent to Bowling Green who just beat Akron by 49 last week.
Central Michigan vs. Ball State
Central Michigan -7.5
I've gone with all road teams this week. Central has had close losses versus an undefeated Oklahoma St., an underrated Syracuse, and what should be better Western Michigan. They also took care of Buffalo last week. Ball State has now lost four in a row including a 12 point home loss to Georgia State last week.
NFL:
CLE vs. STL
CLE +5.5
Cleveland really should have been able to beat Denver last week. The Rams are similar to the Broncos in both have a good defense with a below average offense with some playmakers. The Browns have proven that they can put up points against a better defense so I expect them to stay in it. The Rams will rely on Gurley which means they won't blow Cleveland out.
ATL vs. TEN
ATL -4
It must be the week for road teams. Atlanta is an extremely talented team this year and a legitimate contender again after a couple of down years. Tennessee may be forced to go to their backup quarterback and there might not be anyone in the NFL hotter than Devonta Freeman. Atlanta should have no problems winning this one after getting a few more days to prepare to avenge their loss from Thursday.
NYJ vs. NE
Over 48
Both teams have been able to put up points this year. The Patriots scored at least 28 points in all five games this year. The Jets have had a surprise year from Ivory and the Fitzpatrick/Marshall combo has hit 100 yards the last four weeks. While both defenses should be good enough to keep it below this, it's just hard to stop a fine tuned offense in the NFL nowadays.
OAK vs. SD
SD -4
Phillip Rivers threw for over 500 yards last week with no interceptions. Let that set in for a minute. The Chargers have been airing the ball out with Melvin Gordon struggling and it's been paying off for them in terms of the offense. Gates and Allen have had great years. Oakland has been super inconsistent this year but their defense isn't good enough that I think they would pull off the upset.
TB vs. WAS
WAS -3
I'm not a huge fan of either team but Tampa hasn't thrown the ball much and Jameis hasn't looked great when he has. Washington has a pretty good run defense that could stop Martin and force Winston to pass. Cousins should lead the offense to put up enough to win this one by at least three and be in contention for that ugly NFC East.
NCAAF Last Week: 3-3
NFL Last Week: 3-2
NCAAF Season: 10-8
NFL Season: 15-7