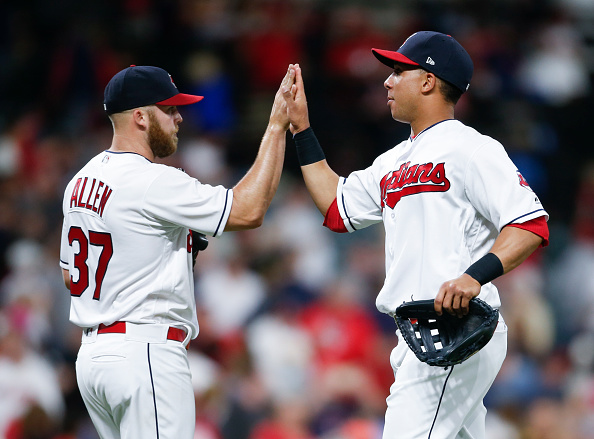 CLEVELAND – It wasn't easy by any means, but the Cleveland Indians did enough on Wednesday night, topping the Houston Astros 7-6 at Progressive Field pushing their 2017 record to 11-9 on the season.
The offense set the pace with three runs in the first inning, and then every time the Astros got back in the game, the Indians responded with runs on their own to keep the pressure on.
Trevor Bauer went six innings for the Indians, and while both Andrew Miller and Bryan Shaw had struggles out of the pen, each did enough along with Cody Allen to shut the door on the one-run win.
As we do every game here's our three takeaways from all the action at the ballpark, as the Indians will look to win the series on Thursday with another 6:10pm affair with the Astros.