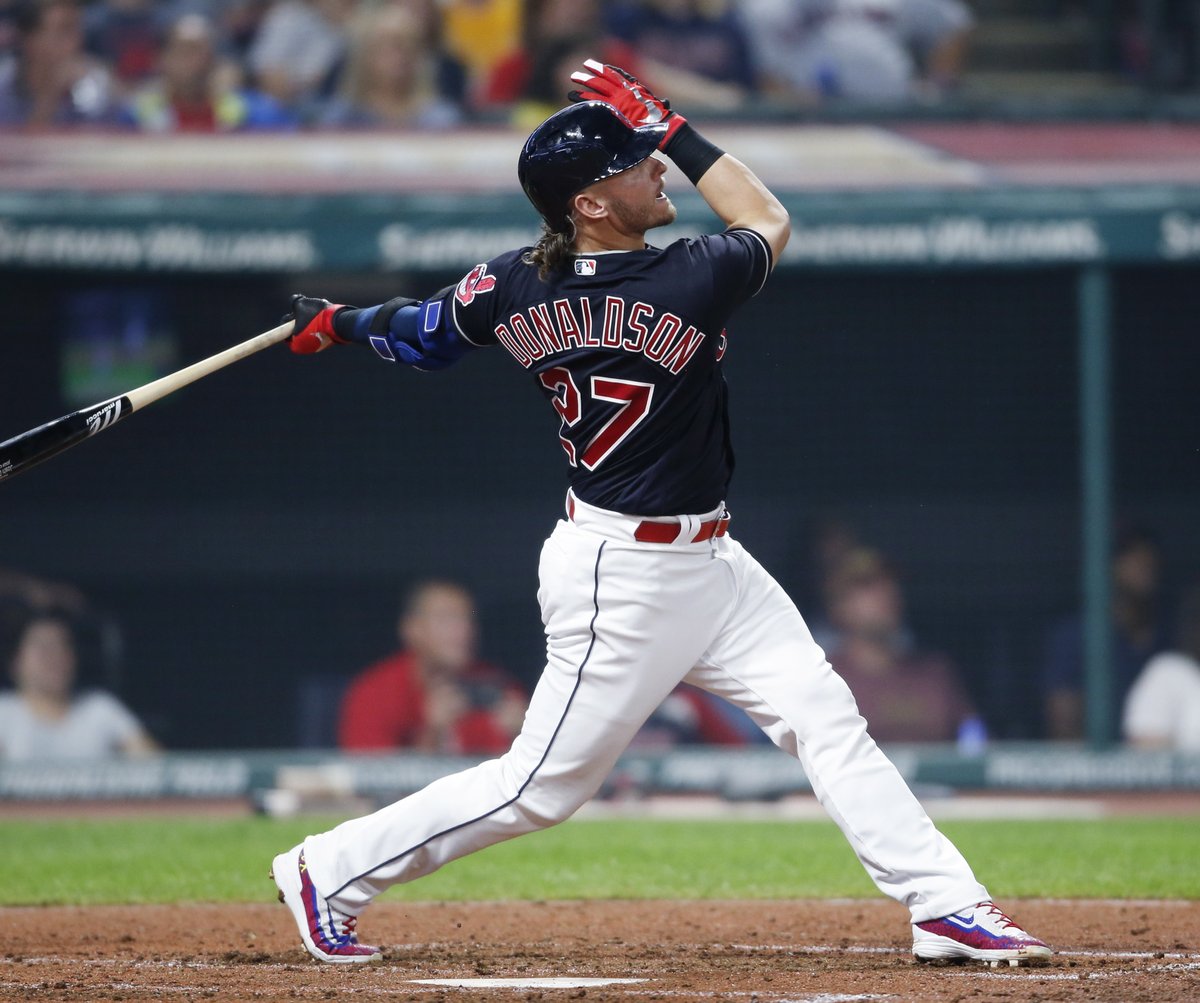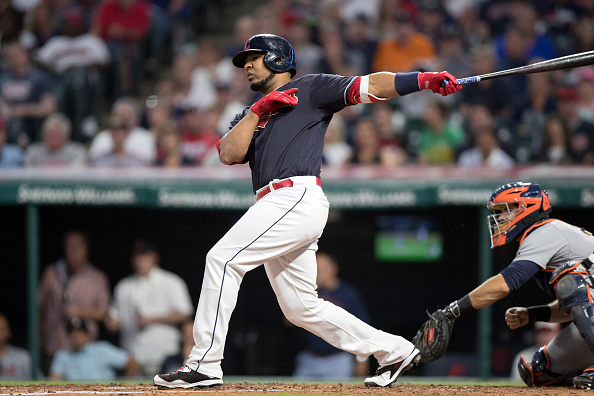 2. Back to Back Bombs
With the Indians down 2-0 in the 6th, the fans finally had a chance to cheer in a big way, as both Edwin Encarnacion and new addition Josh Donaldson homered to tie the game up.
Edwin's blast sailed 397 feet to the left field bleachers, and Donaldson's shot was hit 378 feet to the home run porch to tie the game.
It's the type of power the Indians hope this pair has for the postseason, and it seemed to ignite the crowd for a short period of time till the Tigers were able to rally in the 7th to take the lead for good.
It was good again though to see Donaldson, who lifetime is hitting .280 with 8 homers at Progressive Field, take another step forward for the club.