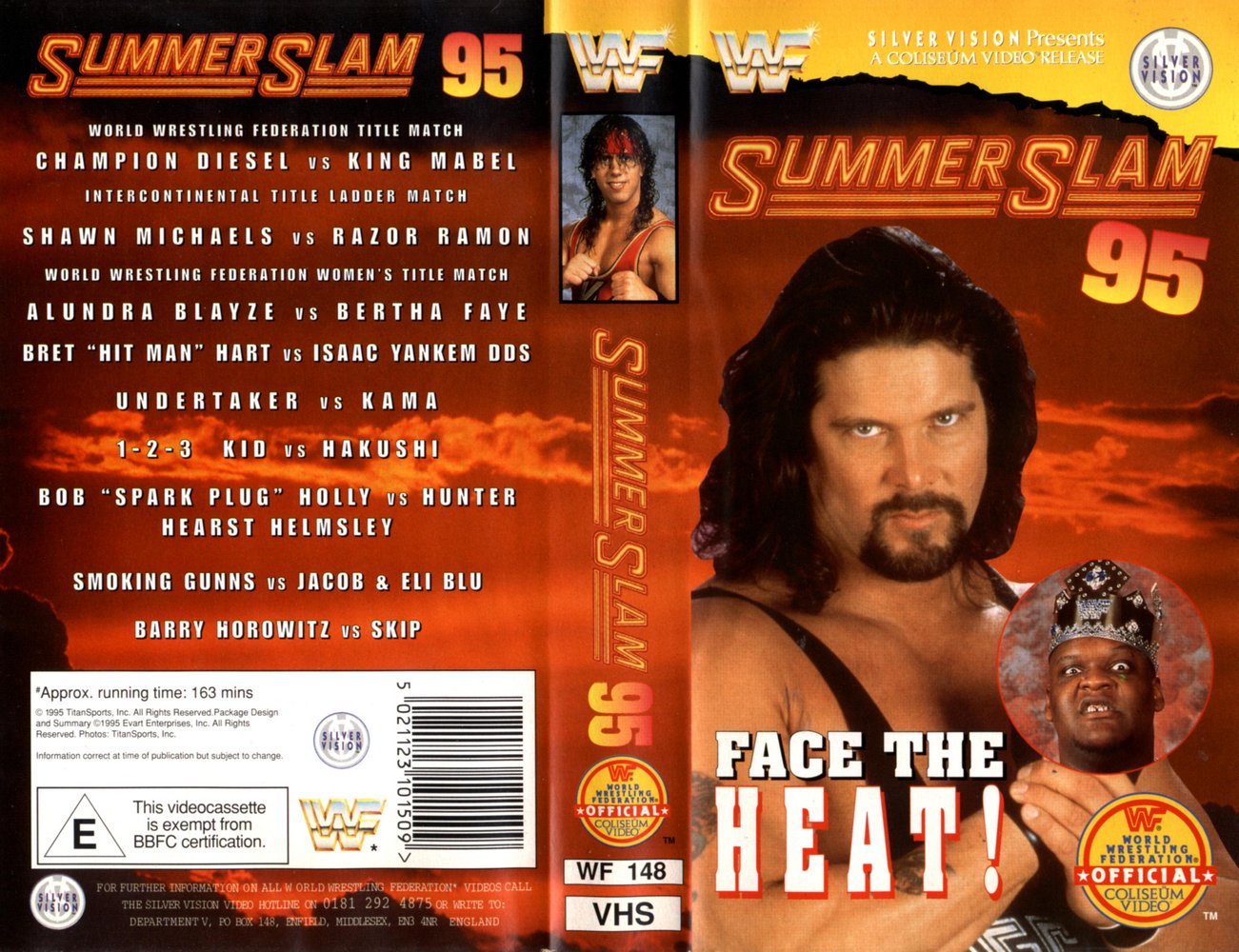 Pittsburgh, PA – The 1995 WWF Summerslam was right in the midst of one of the worst financial years in WWF history. Things were not going well, and Vince McMahon looked to the 1995 edition to try to get things back in order. With the exception of a bad main event, he nearly did it with a stacked card!
While the main event of WWF Champion Diesel defending his belt against 1995 King of the Ring Mabel fell flat, the undercard boasting 3 huge matches did not!
After a feud a two plus years between Jerry The King Lawler and Bret Hart reached it's climax, Lawler had no choice but to bring in one last Hail Mary in the form of Issac Yankem DDS. A man who
would go on to become Kane.
Issac Yankem punished Hart in a great match, that eventually saw Lawler interfere and assist the evil dentist in a beat down that forced Hart to be helped from the ring. This match once again proved that Hart can get a good match out of anyone on the card, and also that Issac Yankem may not work out, but the man playing him "Glenn Jacobs", would have a bright future in sports entertainment.
It's hard to believe, but out of the "Triple Main Event", The Undertaker vs Kama Casket Match wasn't even part of it. Again, proving how stacked this card was. It was vintage Undertaker at his best as he put away the Supreme Fighting Machine Kama, and reclaimed his urn that Kama stole earlier in the Summer.
The match that stole the show however was the IC Ladder Match between the Heartbreak Kid Shawn Michaels and The Bad Guy Razor Ramon. It was a rematch of their epic Ladder clash at Wrestlemania X, and did not disappoint! Both men put on incredible performances and the commentary by Doc Hendrix during the bout was also great.
All in all, this was a very solid card!
You can follow Vince McKee on twitter at VinceTheAuthor
Don't forget to visit our fine sponsors at https://www.neosportsinsiders.com/sponsors/

NEO Sports Insiders Newsletter
Sign up to receive our NEOSI newsletter, and keep up to date with all the latest Cleveland sports news.