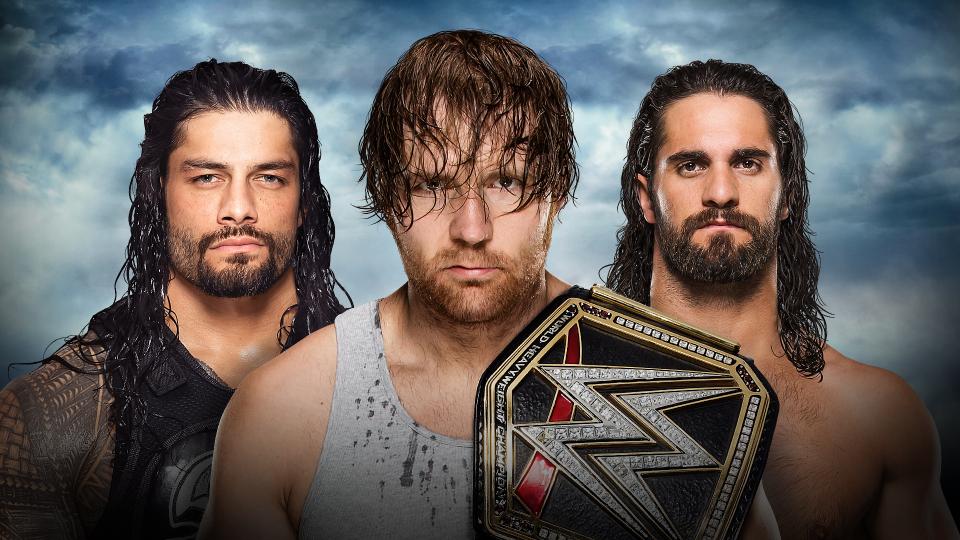 WWE Battleground 2016 is live this Sunday Night, July 24, 2016 at the Verizon Center in Washington, D.C. It is also the last joint effort before the draft results go into full effect.
Let's break it down and see how we think it will all filter out.
Sasha Banks & Mystery Partner vs Dana Brooks & Charlotte
There really is no reason for this match other than the mystery partner. Champions should never wrestle in a match without the title being on the line, because you just know they are going to lose. The team of Sasha Banks will win this match. More than likely, by Dana Brooks getting pinned. As for the mystery partner, it almost seems natural that it will be Bailley or Nikki Bella.
The New Day vs The Wyatt Family
Kind of hard to think this will be the first, last and only match between the two tandems. But with them both being on separate brands, it kind of seems that way. Again, a title tandem in the New Day competing in a non title match, just like Wrestlemania. And, just like Wrestlemania, they will lose.
US Champ Rusev vs Zack Ryder
Lana is smoking hot, perhaps the hottest Diva to ever enter the WWE. With that being said, they continue to feed Rusc weak opponents with very little chance of winning. His reign will continue with a squash match victory over Ryder, allowing the title to stay on RAW.
The Miz vs Darren Young
It is almost identical to the match above. The Miz is a hated heel with a smoking hot manager, just like Rusev. Also, just like Rusev, he is defending against an opponent with no chance. The Miz will win and keep the IC title on Smackdown.
Becky Lynch vs Natalya
No clue why they are having this match. Becky Lynch is the future of Women's wrestling on Smackdown, so a win would help her.
John Cena & Enzo & Cass vs The Bullet Club
This should be a really fun match, as both tag teams are leaving for RAW, and both singles superstars are headed to Smackdown. There is no doubt that Cena va Styles will happen again at Summerslam. With Styles already having one win against Cena, I'd expect them to keep that going with allowing Styles to go over again. This will set up the ultimate revenge scenario for Cena at Slam.
Sami Zayn vs Kevin Owens
It is time the WWE Creative Team wakes up and decides to push Owens to the moon!
The main event is brought to you by
https://www.neosportsinsiders.com/sponsors/
WWE Champ Dean Ambrose vs Roman Reigns vs Seth Rollins

Not sure who wins, but they find a way to keep a title on Ambrose, and one on either Rollins or Reigns in some form of double pin situation. That didn't happen on RAW by accident the other night, excellent foreshadowing for Sunday night.
Agree or disagree, let me know on twitter at VinceTheAuthor
https://www.neosportsinsiders.com/sponsors/

NEO Sports Insiders Newsletter
Sign up to receive our NEOSI newsletter, and keep up to date with all the latest Cleveland sports news.