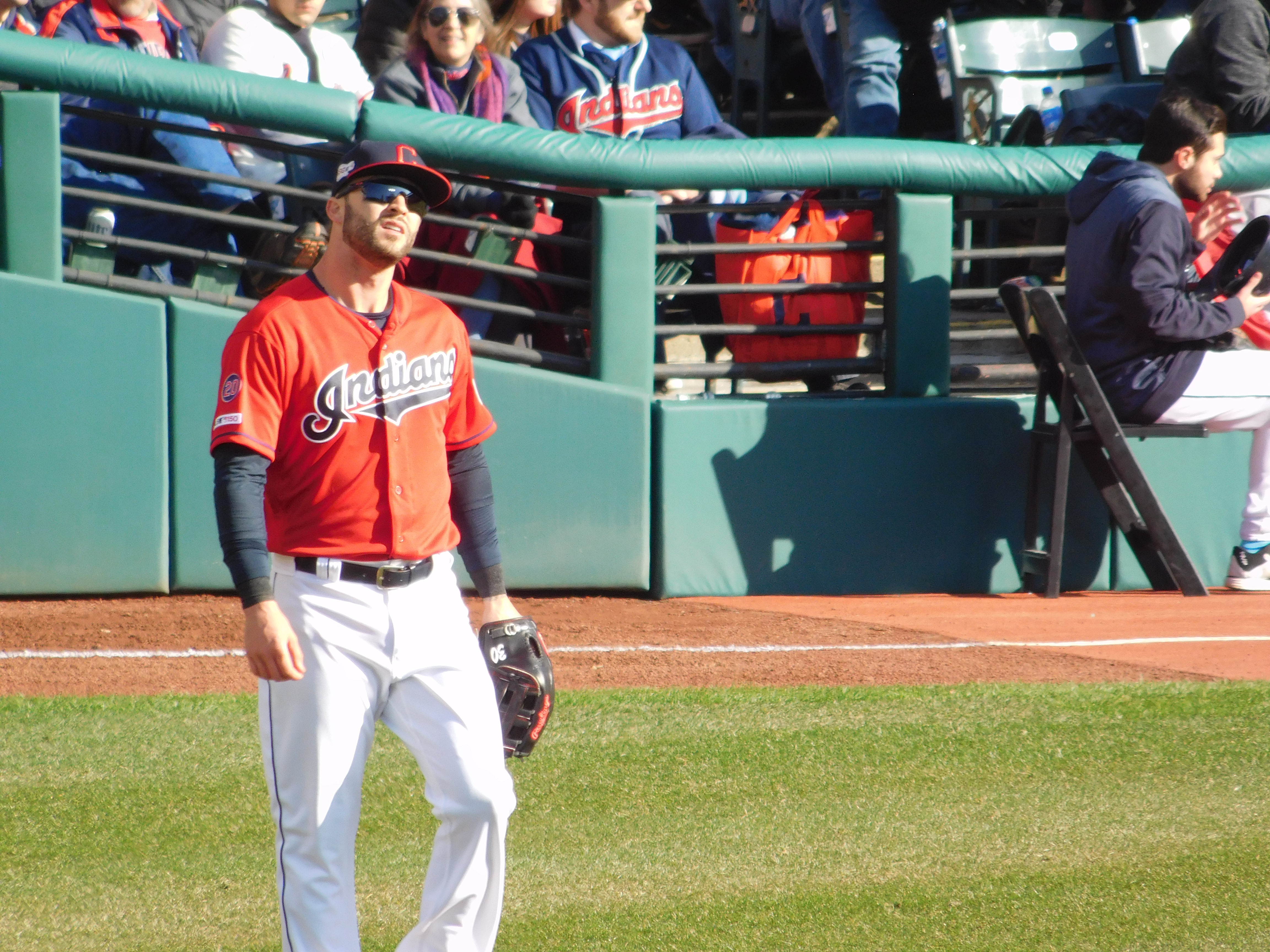 By Nick Broulis
The Cleveland Indians have been hard to watch at the plate so far. Cleveland has arguably the worst offense in baseball. So, why am I still confident that the Tribe will be able to be fighting for a playoff spot down the road?
First, let's look at the current standings. The Indians are currently four games back of the Central division leading Minnesota Twins. The Twins have good hitters and a decent pitching staff.
The Indians still have a good pitching staff despite missing Corey Kluber and Mike Clevinger. Cleveland's pitching staff, as a whole, is ranked fourth in all of baseball with a 3.60 ERA. Minnesota isn't far behind at 3.74 which ranks seventh in baseball.
Hitting wise, the Twins are a much more potent offense. Minnesota is in the top ten of every category when it comes to offense. Also, to the Twins credit, they aren't in the top ten in strikeouts.
Unfortunately, Cleveland is in the bottom of just about every category offensively but are 13th in baseball with 363 strikeouts.
Now, why am I still not ready to name the Twins as the new Central champs?
Right now, the Indians are facing a lot of early adversity. From key players not being ready for the regular season, to key players being on the injured list. It was already going to be tough at the plate for the Indians with the losses of Brantley and Edwin, but when you factor in so many players lacking offensive production, now, life gets even more difficult.
Getting back to my main point. The Minnesota Twins have yet to face any real adversity thus far. As a matter of fact, the Twins recently placed their DH power bat Nelson Cruz on the injured list, but that's nothing major from a time stand point.
If the Twins take multiple hits to some of their key position players like Max Kepler, Byron Buxton or Eddie Rosario, I don't believe they have the pitching to carry that team for a long period of time.
Yes, I'm predicting, that during a 162- game season, Minnesota will deal with multiple injuries.
A lot of people are being very critical of the Indians and deservedly so, but I really think people need to pump the brakes and understand that this is a long season and every team is tested at some point and Cleveland is being tested early.
I would be happy with the Indians if they can just stay within a reasonable distance of Minnesota, given all the injuries.
I do think that Tyler Naquin's time is running out in terms of chances to stay with the mother club. I don't know if Naquin has many, if any options left to be sent down to the Columbus Clippers (AAA).
Depending on how well recently promoted outfielder Oscar Mercado does, Naquin could be in trouble. Naquin is likely going to the injured list and that opens the door for Mercado. Tyler has had plenty of time and chances to prove he belongs. The simply fact that Naquin still cannot hit a fast doesn't help him.
I think it's time for Jason Kipnis to be dropped down in the bottom third of the order until he gets his swing back, if ever. Kipnis is hitting only .205 and struggles just to get on base. Jason's On-base percentage is only .283. And if that doesn't improve come July, I wouldn't doubt it if Cleveland makes a few calls just to see what they can get for Kipnis.
One player that I'm keeping my eyes on is Jake Bauers. Cleveland traded Yandy Diaz to Tampa Bay for Bauers in hopes of Jake solidifying himself here in Cleveland. As of now, the Rays are getting the better of that trade. Time will tell though. I haven't given up hope on Bauers just yet.