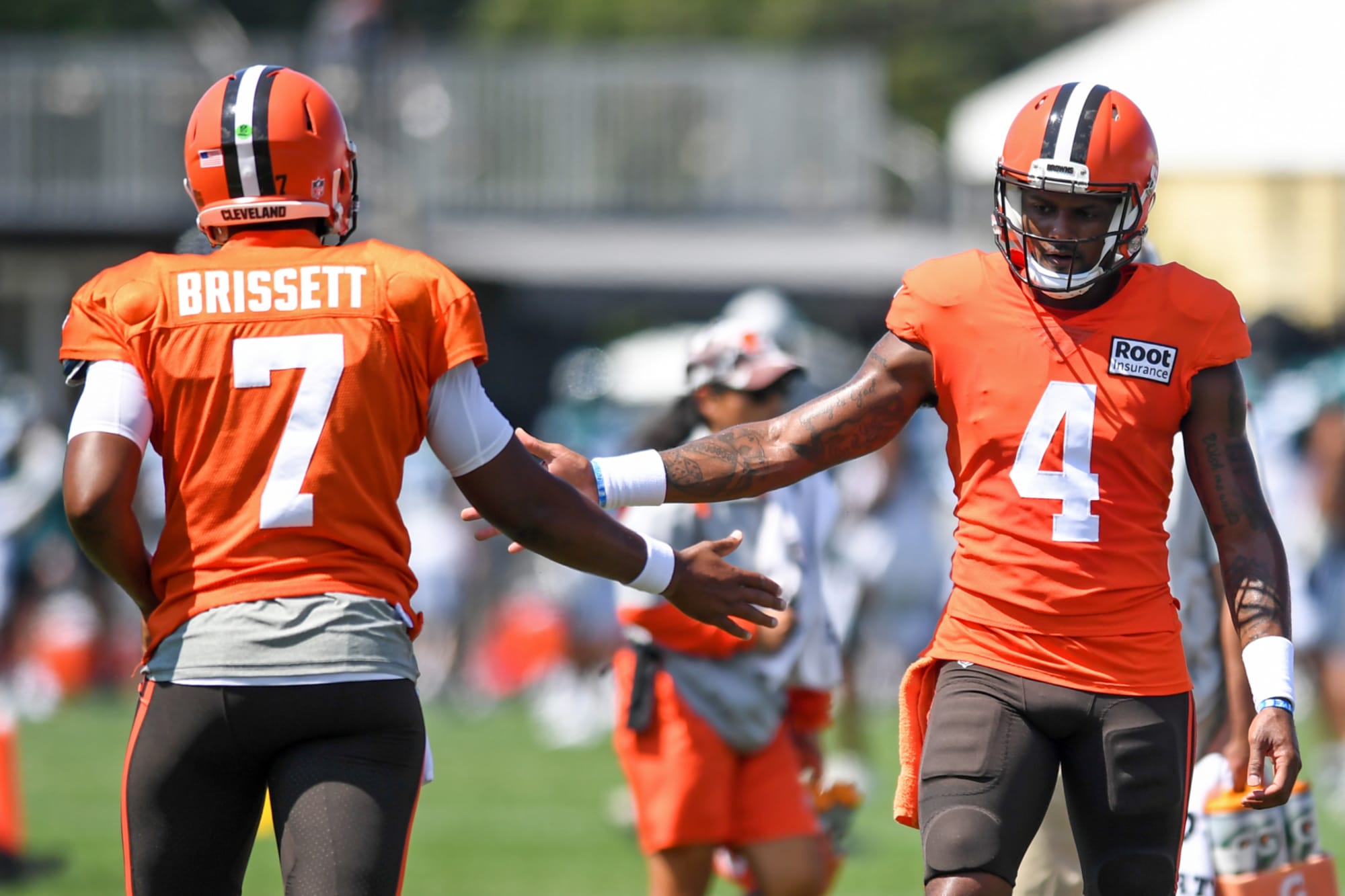 Cleveland, OH-
The Cleveland Browns sit at the bottom of the AFC North with a record of 3-7. The excuses and finger pointing are at an all time high. One of the loudest arguments is placing blame on backup quarterback Jacoby Brissett. The fans who believe this have a narrative that "Deshaun Watson will make up for a lot of the teams' mistakes."
Let's talk about those mistakes
The Browns have allowed over 30 points in five of their ten games. The defense leaves receivers open and has been shredded by the run.
Special teams have allowed at least one blocked field goal in each game.
Coaching and play calling from Kevin Stefanski has been atrocious. He's went for it on fourth down when he should have kicked a field goal numerous times. Stefanski keeps saying he'll do better yet week after week it's the same story.
Defense unaccountable
Defensive coordinator Joe Woods' unit is not working together. The unraveling is glaring. After the team's most recent loss safety Grant Delpit was asked how to fix the trust in the run he game. Delpit said "In order to have trust you have to know what you're doing."
Defensive end Myles Garrett said "there's a lack of importance" at practice. And possibly the most ironic statement of Garrett's was "It doesn't matter if you're ready to run through a wall if it's in the wrong direction."
Blaming Brissett
The direction of this team is upside down. Blaming Brissett is factually incorrect. He has been one of the lone bright spots in this disappointing season. Brissett has one job and that's to give the team a chance to win. He has arguably done that in every game. Brissett has a completion rate of 64.3% (213/331) he's thrown for eleven touchdowns with five interceptions.
What grade would you give #Browns QB Jacoby Brissett so far this season?

(Via @Browns)pic.twitter.com/ypdbS95Kq1

— BrownsNation.com (@BrownsNationcom) November 7, 2022
Watson will not fix the problems within the Browns. In fact, he hasn't played in over two years. Brissett may very well play better than Watson this season.
Put this into perspective. Josh Allen and the Bills took the first half of Sunday's game to get in a groove after missed practices & travel due to snow. Read that again. Now, if a team needs time to overcome a snow storm, I'd say it'll take a lot for Watson to jump back into the league and right the sinking ship that is the Cleveland Browns.
"Who knows Watson"
Despite Watson's off-the-field behavior, his ability to be an elite quarterback is questionable. He's entering a team that is torn apart at the seams.
This team needs leadership. They have that with Brissett and Watson quit on his last team. If Watson had issues with the Texans it'll be interesting to see how he views the Browns organization.
Watson is a 230 million dollar question mark. Brissett has exceeded expectations and given Cleveland more than anyone could ask for. Throwing him under the bus is typical misplaced blame from disgruntled Cleveland fans. Saying Watson is the savior  is typical delusion from disgruntled Cleveland fans.

NEO Sports Insiders Newsletter
Sign up to receive our NEOSI newsletter, and keep up to date with all the latest Cleveland sports news.