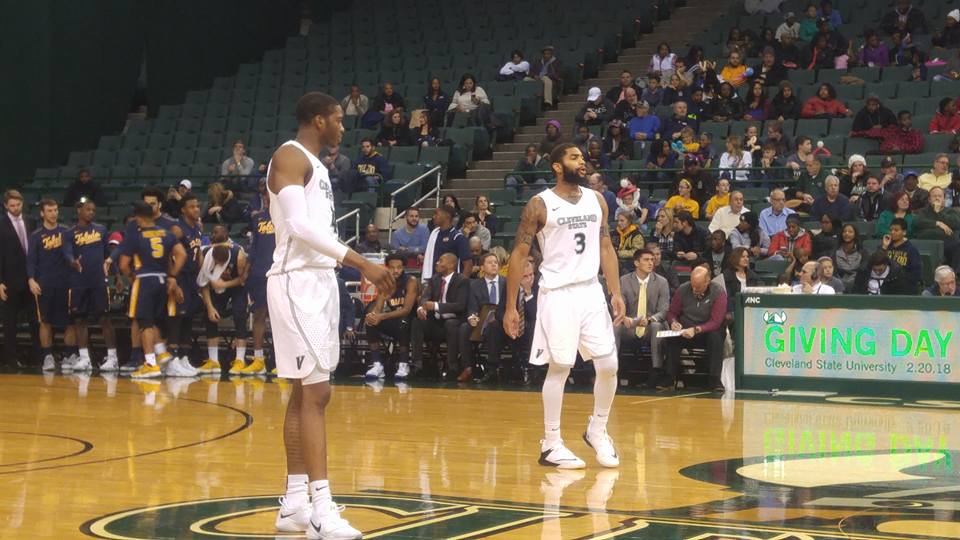 *Game Recap Provided By Cleveland State Basketball*
CLEVELAND, Ohio – Tyree Appleby hit a short baseline shot with 32 seconds left and Cleveland State came up with two defensive stops to defeat fourth-seeded Oakland, 44-43, on Monday night in the Horizon League Championship semifinals at Little Caesars Arena.
The eighth-seeded Vikings advance to their first League title game since 2009 and will play second-seeded Wright State or sixth-seeded Milwaukee in the championship game on Tuesday night at 7:00 pm on ESPN. A win would be the first time a team seeded lower than sixth would win the title.
The Vikings are the second lowest seed to advance to the League title game, being 10th-seeded Milwaukee which lost in the championship game last year. In addition, CSU will attempt to become just the third team with 20 losses to advance to the NCAA tournament and would join Coppin State (16-20 in 2008) and Liberty (15-20 in 2013).
Senior Anthony Wright paced the Vikings tonight with his third career double-double of 12 points and 11 rebounds, while Kenny Carpenter scored 16 points and had two blocked shots. Tyree Appleby finished with eight points, six rebounds and seven assists and Bobby Word and Terrell Hales both grabbed four rebounds.
Jalen Hayes had 20 points for Oakland and Kendrick Nunn scored 19 as the duo accounted for 39 of Oakland's 43 points.
The Vikings posted one of their best defensive efforts of the season, limiting one of the most potent offenses to 25-percent shooting from the field (14-56), including 5-of-24 (.241) from three-point.
The Golden Grizzlies held a slim 10-8 lead six minutes in after a Carpenter jumper, but would use a 13-3 run to open up its largest lead of the half (23-11) with 6:29 on the clock.
The Vikings closed the half with 11 straight points to pull within one point (23-22) at the break.
The second half was close throughout as it featured nine lead changes with neither team leading by more than one possession.
With the Vikings trailing 43-42, Appleby worked his way toward the baseline and hit a short jumper with 32 seconds left to give the Vikings of 44-43 lead. CSU got a defensive stop on the other end with, but Appleby missed the front end of a one-and-one to give the Golden Grizzlies one more chance. However, Nunn's shot was off and Wright secured the victory with his 11th rebound of the night.