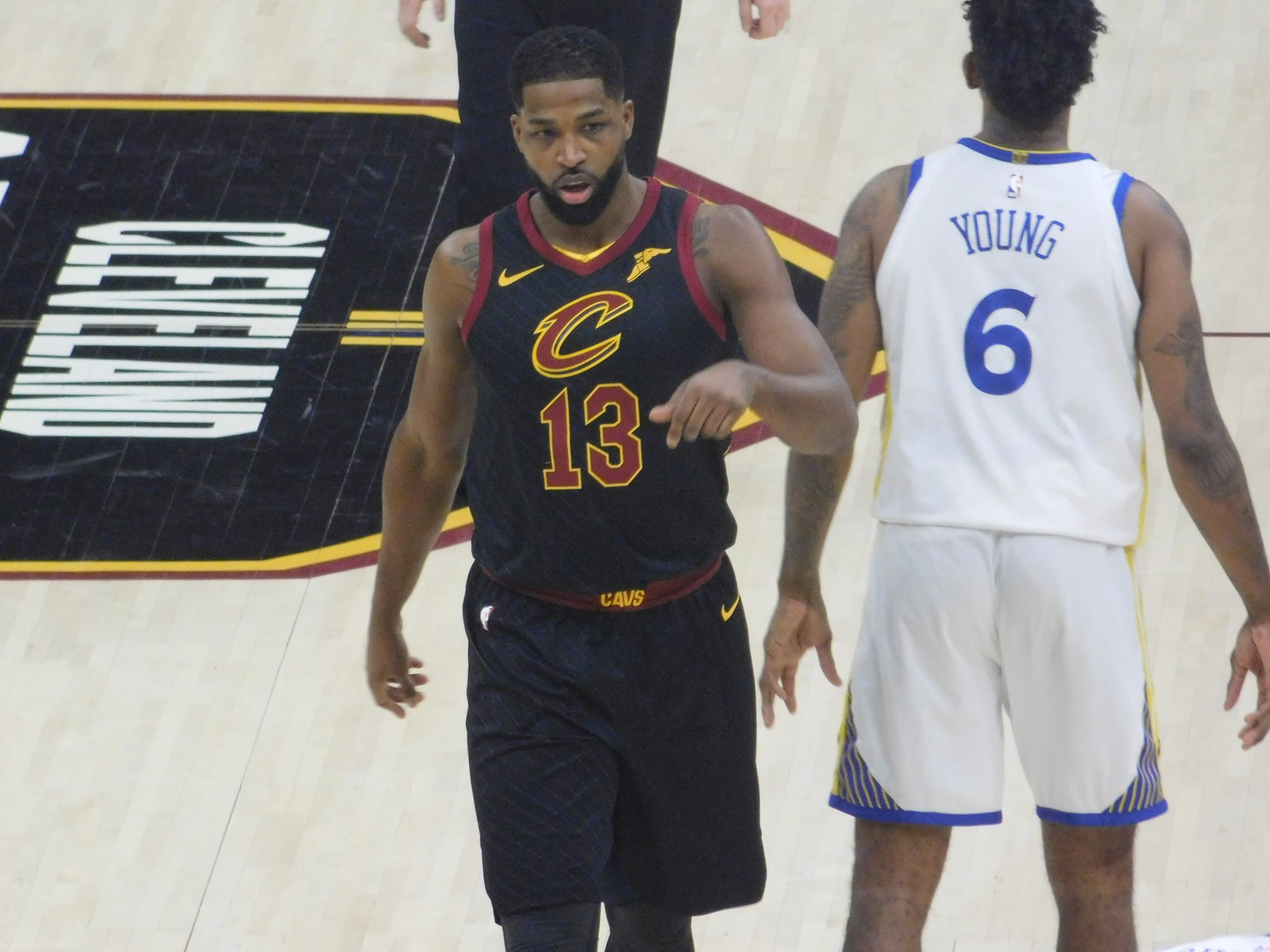 INDEPENDENCE, OHIO– The Cavaliers are hoping a new version of their old formula will get the team back on track during their current month-long rough patch.
After remaining adamant throughout the last month that there would not be any lineup changes, head coach Tyronn Lue announced after the team's practice on Thursday that he would be moving Tristan Thompson into the starting five while Jae Crowder will come off the bench. Lue alerted them of the change this morning.
"Jae's been playing good the last few games, it had nothing to do with Jae," Lue said. "He's been great, he's all about the right things, he's all about team. And you hate to make these changes, not saying it's permanent, but he's whatever, he's about the team. I went and talked to him this morning and he said 'Man, whatever's best for the team, I'm all in.' So it was a great talk with him."
The team has been in free fall since Christmas Day, and are 3-10 in that timeframe. Two of those wins have come against the Orlando Magic. The move should change the complexion of the Cavs' offense and defense, with Kevin Love also sliding over to his more comfortable power forward position. For the record, when Lue alerted Love of the move, he said "good."
With Thompson in the starting unit, the Cavs won't blitz (aggressively trap) on screens as much, and will instead rely more on two-on-two defense in those situations. Offensively, Lue believes having Thompson in with Isaiah Thomas will help mix up the Cavs' screen and roll sets. But while the change is new this season, it is hardly a new one for Thompson.
"Coach made adjustments, he wants me to come in and start and do what I've been doing, bring energy, play hard, set screens," Thompson said. "It's something new, or not new. I was starting before I got hurt, so starting again. I want to help this team get back on the right path. That's all that matters."
Crowder has started in 43 of the Cavs 46 games this season. Thompson has started in five, and his return means that the starting unit consists of four out of the five players the Cavs have relied on over the previous three seasons in LeBron James, J.R. Smith, Love and Thompson. But while adding in Thomas is the only change from last year, it is still a pretty big one.
"I guess you could say it's familiarity, but a big piece that was a part of our offense last year was Kyrie (Irving)," Thompson said. "And IT is a part of our team now, but they're two different players. Even though us four we know each other, changing point guards, you've gotta get used to that. They're two different guys and they play differently.
"So for me being at practice going with IT, he shoots it so good from 3, he's such a good shooter that if I set a good screen it forces the big to make decision and it's good for me and him. So I think me and him in terms of our pick and roll relationship will be fine. It's just the other things we gotta get together and gel as a unit."
Thomas is still coming back into his own and has played in just eight games this year since his return from a hip injury. He is currently averaging 15.9 points, but struggling while shooting 39.1 percent from the field. Lue says that teams have targeted Thomas and Love in pick and roll situations, and putting Thompson at the 5 will hopefully mitigate some of that. It's a benefit James also recognizes the potential of.
"I think offensively he's going to get Isaiah a little bit more room to work his pick and roll game with TT being such a great screener and roller," James said. "Defensively he's going to give us some more at the basket, hopefully some more shot blocking, some more rebounding obviously. So he'll be pretty good for us."
For now, that is the only lineup change that Lue is implementing. Whether or not it will be the only one down the stretch, and whether it will make a substantial difference remains to be seen.

NEO Sports Insiders Newsletter
Sign up to receive our NEOSI newsletter, and keep up to date with all the latest Cleveland sports news.