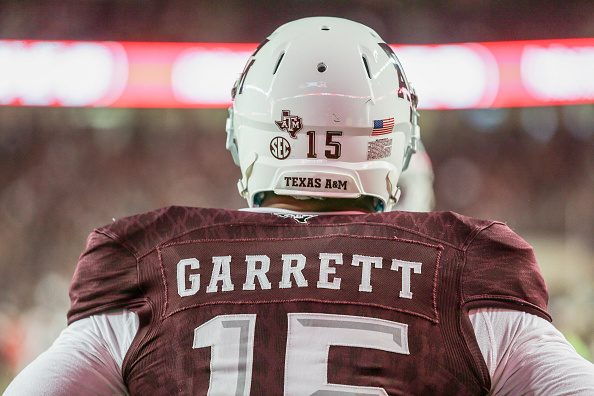 The Browns, with the first overall pick in the 2017 NFL Draft, have been liked for quite awhile with Texas A&M pass rusher Myles Garrett, a player who if drafted will give the Browns defense a huge boost.
While everyone watching who want the Browns to take Garrett on draft night want to see him on stage with NFL Commish Roger Goodell holding a Browns jersey, that's not going to happen.
Reports from today's Houston Chronicle state that Garrett doesn't intend to be on hand in Philadelphia whenever his name is called the night of the draft.
Garrett stated he will watch the Draft from Arlington, Texas, with friends and family.
"I know at the draft you can only have a select amount of people there," Garrett said. "I knew I wanted to have everybody who's ever affected my life positively and helped build me up all the way to where I am now — I wanted them to see what I've achieved and be a part of this big moment in my life. I'm happy to include everyone who's been along that process."
It's not uncommon for a top pick or two to miss the draft, as just two years ago both of the top quartebacks drafted, Buccaneers' Jameis Winston and Titans' Marcus Mariota were not there when their names were called.
Maybe if the Browns do draft Garrett it will be like the year the team drafted Joe Thomas with the third overall pick in 2007.
Many remember Thomas wasn't there when his name was called either – instead he was out fishing, and that turned out just fine.

NEO Sports Insiders Newsletter
Sign up to receive our NEOSI newsletter, and keep up to date with all the latest Cleveland sports news.