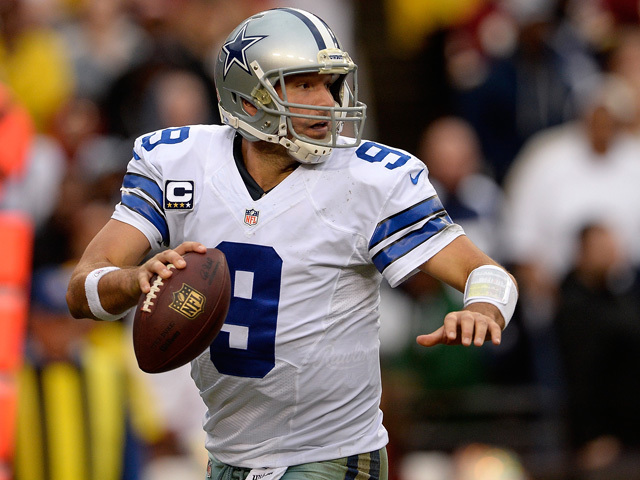 Quarterback play in the NFL is now more important then ever, as proven this past weekend with Tom Brady willing his team from 25 points down to win the Super Bowl.
Many teams used at least 2 if not 3 quarterbacks last season, due to injury and poor play.  Many teams felt as if they were just one good quarterback away from returning to the playoffs, such as the Jets, Broncos, Bears and others.
This may be the best year for teams in desperate QB need to get a top quality QB without giving up anything, or at the least, very little.
While names like Mitch Trubisky, DeShone Kizer and Deshaun Watson are sure to fill instant QB holes for a at least 3 teams on draft day in the first round.  I firmly believe that at least 3 other teams will fill their QB needs with these top tier soon to be available QB's.
Tyrod Taylor – While most eyes point to Jimmy G joining the Browns via trade, don't be too surprised if they land Taylor instead as a free agent pick up as rumors have it, the Bills are not interested in moving forward with him despite the fact they signed him to a six-year contract extension worth $92 million before the 2016 season began, that they are suddenly desperate to get out of.
Taylor learned under Joe Flacco for four years after he was drafted by Baltimore in 2011.  He finally got the chance to start and play the last two years in Buffalo and hasn't looked back.  He played in 29 games in the two seasons, he would have started all 16 this season but the Bills saved a lot of money by benching him for the final week of the season because of a incentive that stipulated the Bills would have had to pay him his full salary for the 2017 season had he incurred a serious injury in that game.
In 29 games with the Bills he threw for 37 touchdowns and only 12 interceptions.  He also ran the ball for over 1,000 yards in that stretch as well.  Why is he a fit with the Browns? Well, two big reasons really.  The Browns just signed his QB coach David Lee who spent the last two years with him in Buffalo.  That may very well be a key sign that he is headed out of Buffalo and to Cleveland.
The other sign is that rumor has it the Browns are not sold on taking a QB in the first round, and may very well put their full focus on defense in the first round of the draft.  That being said, if it isn't Jimmy G, it very well could be Taylor under center next season.
Perhaps the biggest buzz about a proven All Pro Quarterback switching teams this offseason will be Tony Romo.  Like Taylor, he is under contract, however, unlike Taylor, Romo has already been shown the door in regards to retaining his starting role.  After having the best record in the NFC last season, there is absolutely no way the Cowboys are not going back with Dak Prescott next season.
That begs the question, what do you do with Romo?  The answer is trade him to a desperate Denver team.  Denver has already proven with their strong defense and solid running game, they simply need a reliable veteran QB to lead them and a Super Bowl Victory is not out of the question.  They did it with a broken Manning, can they do that with a fragile Romo?  He is 78-49 as a starting QB in the NFL with 34, 183 passing yards and 248 touchdowns, where else are you going to find that?
Jay Cutler is once again looking for a new team, and while it is hard to ignore his pouty behavior, it is harder to ignore his 208 career touchdowns.  The Jets just added his old QB coach Jeremy Bates to their roster, and with the QB situation in New York once again in shambles, and Chicago desperate to send Cutler packing, it almost seems certain he will become a Jet.

NEO Sports Insiders Newsletter
Sign up to receive our NEOSI newsletter, and keep up to date with all the latest Cleveland sports news.