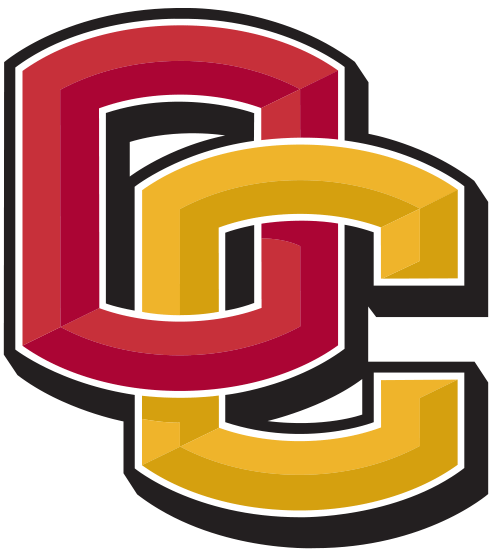 OBERLIN, OHIO– After opening the year with two straight wins Oberlin College had dropped six in a row. Thanks to a big day running the football paced by sophomore running back Melvin Briggs, Oberlin (3-6,2-6) ended their skid with a 27-14 win over visiting Hiram College (2-7,1-7).
Despite just 125 first half yards, Oberlin ended the day with 382 total yards of offense, 248 of that coming on the ground. Briggs carried the ball 21 times for 113 yards and 2 touchdowns. Sophomore quarterback Zach Taylor added 104 yards on the ground and a score.
Oberlin scored first taking advantage of a short field. Oberlin linebacker Drew Nolan would intercept Hiram quarterback Randy Tucker and return it 13 yards to the Hiram 35-yard line. Oberlin would be forced to settle for a 40-yard field goal and take a 3-0 lead with 12:28 to play in the first quarter. Hiram would respond on their next drive. The Terrier offense would travel 75 yards on eight plays, closing the drive with a 21-yard touchdown pass from Tucker to CJ Maner. The extra point gave Hiram a 7-3 lead with 8:27 left in the opening quarter.
Oberlin would go on to score the next 24 points. Taylor would run 39 yards for a score with 5:37 left in the first quarter. The Michael Leshchyshyn extra point gave Oberlin a 10-7 lead. Leshchyshyn would add a 21-yard field goal with :05 left to play in the half and Oberlin carried a 13-7 lead into the half.
Both of Briggs' scores would come in the third quarter. Briggs would cap off a 9 play, 75-yard drive that opened the third quarter with a 4 yard touchdown run. Less than 5 minutes into the third quarter Oberlin held a 20-7 lead. Two drives later the Oberlin offense marched 56 yards on 6 plays with Briggs rumbling in from 2 yards out. The extra point was good and Oberlin had a 27-7 lead with 6:30 to play in the third quarter.
"We didn't play well offensively in the first half, but the second half we took control of the game running the football," said Oberlin College Head Coach Jay Anderson.
The Hiram offense would add a score early in the third quarter. Tucker would run in from 4 yards out and the Sam Conway extra point trimmed the score to 27-14. The Terriers would threaten again late in the fourth. The Hiram offense had moved 67 yards on 12 plays but the drive would end as Oberlin linebacker Von Wooding would intercept Tucker at the Oberlin 5-yard line. The Oberlin offense would run off the final 1:32 to seal the victory.
"All in all I was really proud of the way we played all four quarters," said Anderson.
Oberlin will close out the season next Saturday when they host Allegheny (3-6,2-6).
"We've taken this thing one week at a time, one game at a time," continued Anderson. "The win-loss record isn't where we want it to be but we've seen growth and our guys are playing good."
Scoring by quarter
Hiram            7         0        0        7
Oberlin         10        3        14       0
Scoring summary                                                                                                                   H               OC
1st             12:28 – Michael Leshchyshyn 40 yd. field goal                                              0               3
8:27 – CJ Maner 21 yd. pass from Randy Tucker (Conway kick)               7               3
5:37 – Zach Taylor 39 yd. run (Leshchyshyn kick)                                        7               10
2nd           :05 – Leshchyshyn 21 yd. field goal                                                                    7               13
3rd            11:56 Melvin Briggs 4 yd. td run (Leshchyshyn kick)                                    7               20
6:30 Briggs 2 yd. td run (Leshchyshyn kick)                                                  7               27
4th            11:34 – Tucker 4 yd. run (Conway kick)                                                           14            27

NEO Sports Insiders Newsletter
Sign up to receive our NEOSI newsletter, and keep up to date with all the latest Cleveland sports news.