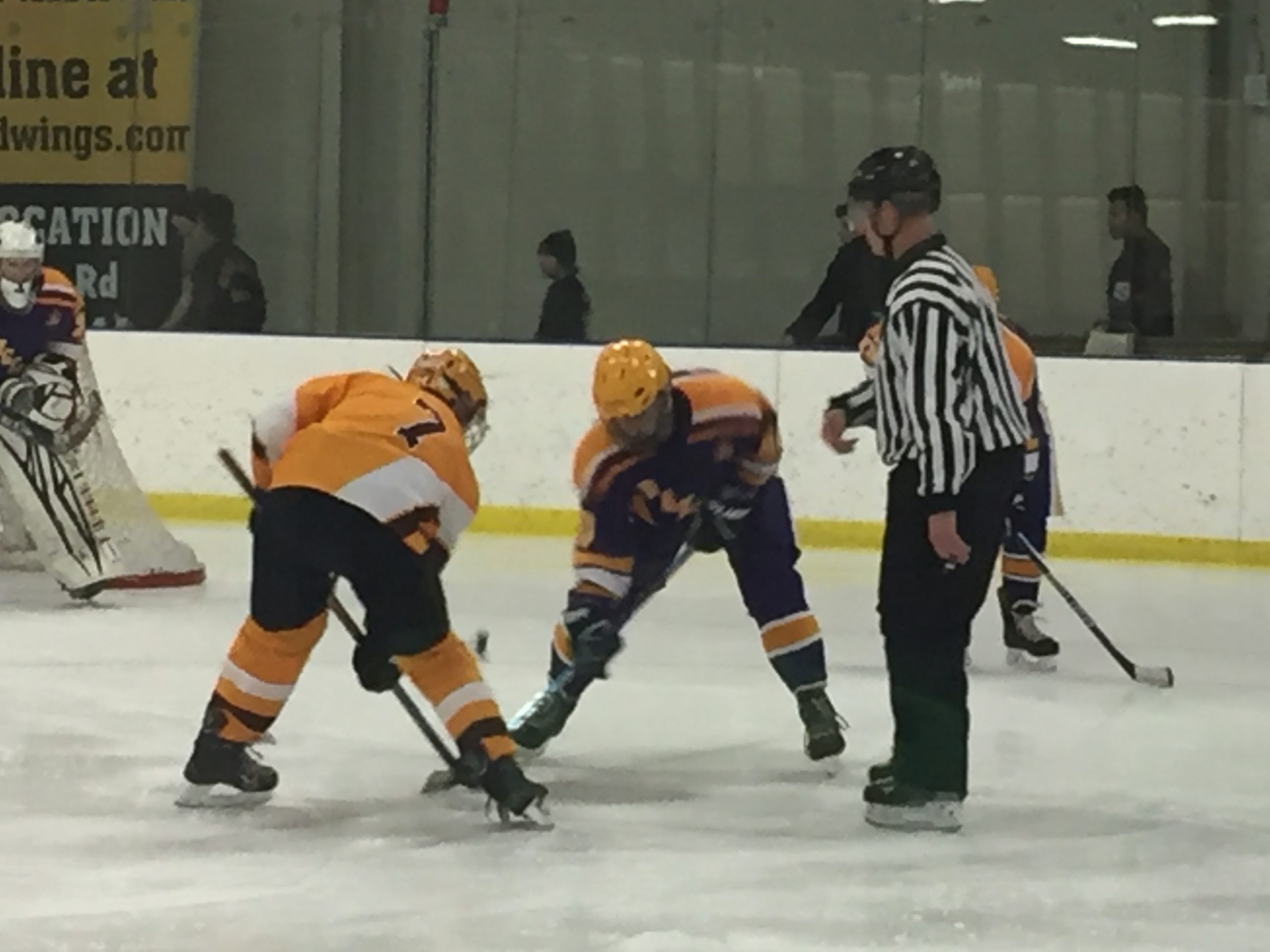 BROOKLYN, OHIO – The Avon Lake Shoremen moved one step closer to a Baron Cup III Title Saturday afternoon, surviving a scare from the game Lakewood Rangers with a 2-1 win in Brooklyn.
The Shoremen dominated on offense, outshooting the Rangers 65-10, but in the end the Rangers had two late shots as they got two power plays in the final three minutes, but failed to convert.
The Rangers went to a sixth attacker in the final 50 seconds, but the Shoremen defense fought them offense despite a couple of close calls to secure the win.
Avon Lake will play the winner of Normandy and Mayfield in the final game of the Baron Cup III bracket on Sunday afternoon.
For Lakewood, they were peppered all day by the strong offensive showcase of Avon Lake, and goalie Rob Holden played an excellent game despite taking the loss.
Avon Lake's two goals were in a fast flurry, as they were scored 22 seconds into the second period, and then at the 1:18 mark to build a 2-1 lead.
The first goal went to the NEOSI Winter Athlete of the Week Jared Aslaksen, who had a hat trick in the first round win for the Shoremen.
The assist went to senior defender Conner Koncelik to break what was a scoreless tie after the first 15 minutes, despite the Shoremen outshooting the Rangers 24-4.
It took less than a minute later for the Shoremen to make it 2-0, as senior forward Patrick Graney scored with again Koncelik getting the assist, and it appeared the Avon Lake would cruise for the win.
Lakewood continued to hang tough with Holden turning back shots, and while the Rangers had just two shots on goal in the second period to Avon Lake's 19, it was just a 2-0 Shoremen lead after two.
The game got tight with 9:53 to play in the third, as Rangers senior forward Payton Neal scored for Lakewood to cut the lead in half to 2-1.
The goal was unassisted, and put the Shoremen back on their heels a bit as they looked to close out what suddenly turned into a battle with the Rangers.
Lakewood again stayed their ground, and got two late chances with power plays, but the Shoremen were good enough to turn back minor penalties for interference and elbowing in the final three minutes to secure the victory.
Senior Cameron Stepka earned the win in net for the Shoremen, turning away 9 of 10 shots, while Holden on the other side for Lakewood stopped 63 of 65 shots in the loss.

NEO Sports Insiders Newsletter
Sign up to receive our NEOSI newsletter, and keep up to date with all the latest Cleveland sports news.