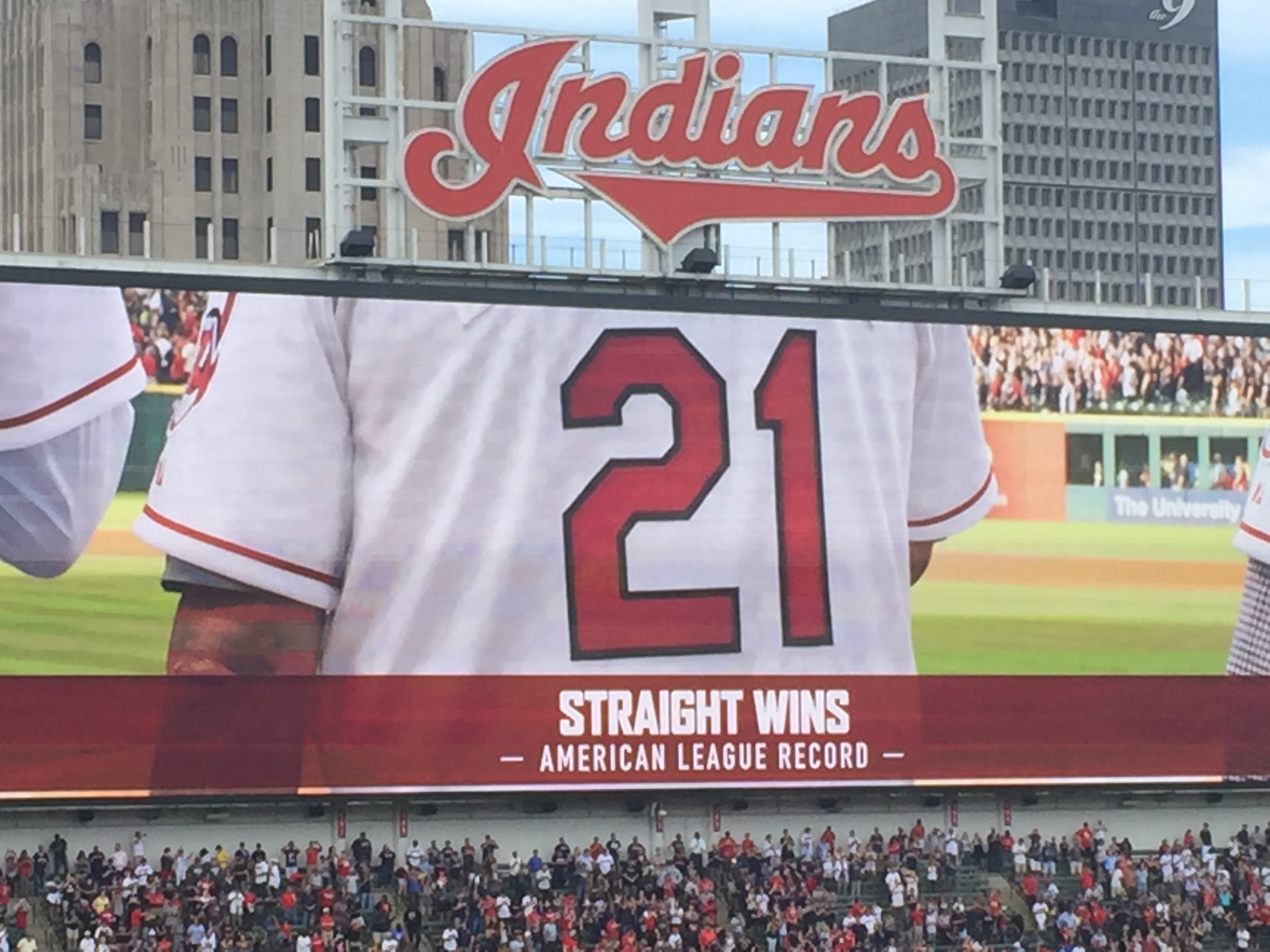 CLEVELAND– Only this Indians squad can make chasing history look so easy.
The Cleveland Indians won their 21st consecutive on Wednesday afternoon, topping the Detroit Tigers, 5-3. A crowd of just over 29,000 was in attendance to take in the historic game.
The win pushes the Tribe past the 2002 "Moneyball" Oakland Athletics for longest winning streak in American League history.
The Kansas City Royals are coming to town as the Indians look for their 22nd straight win, but before tomorrow night's game, here are our three takeaways from the 21st.