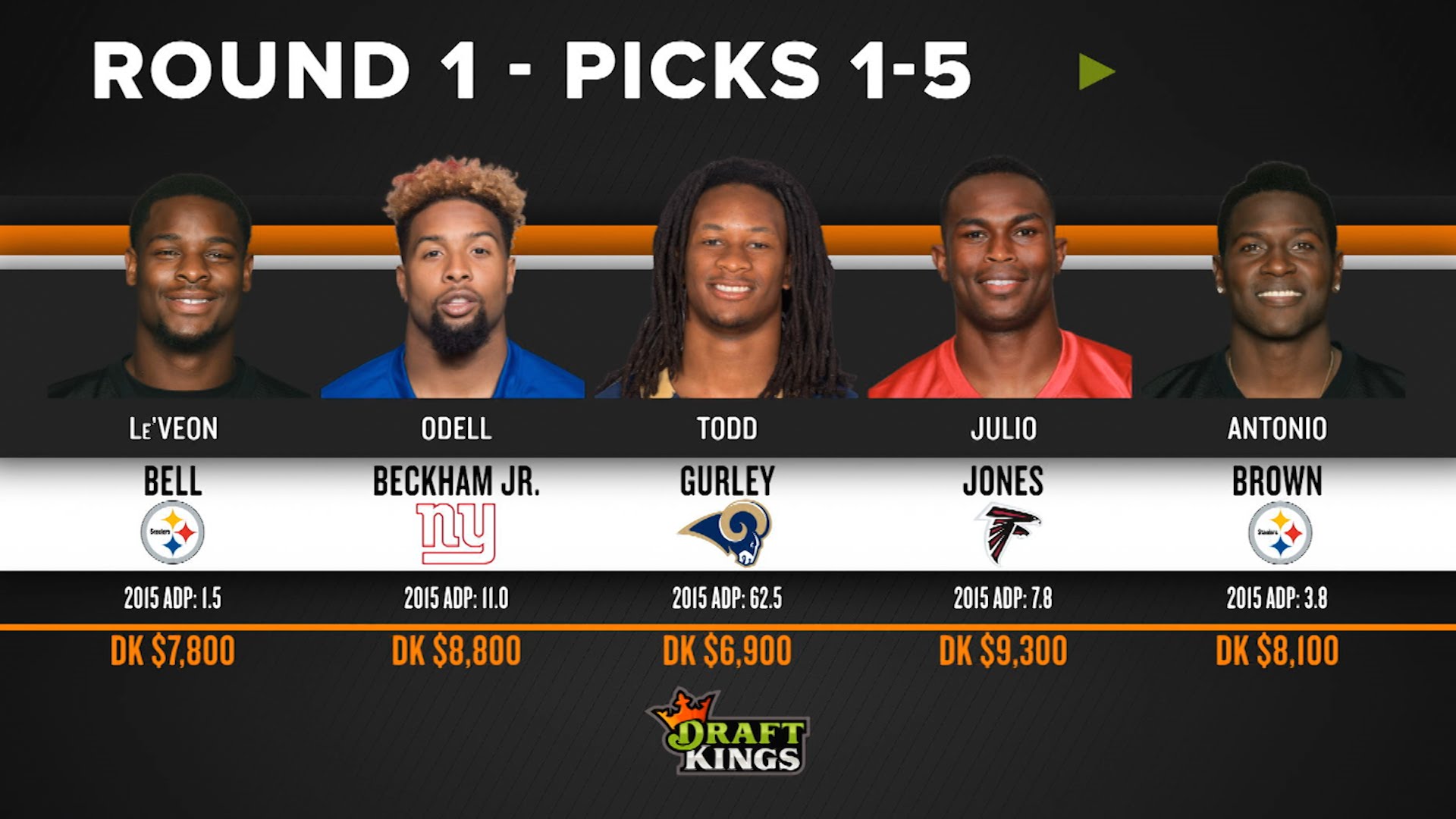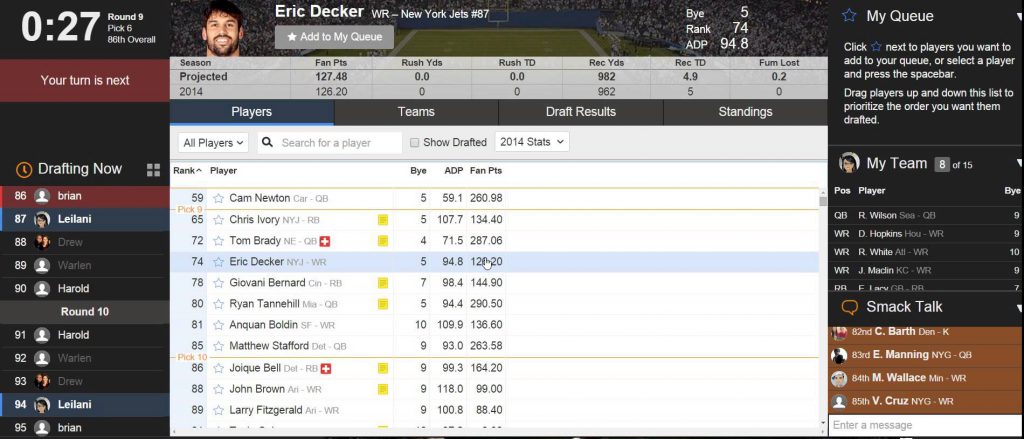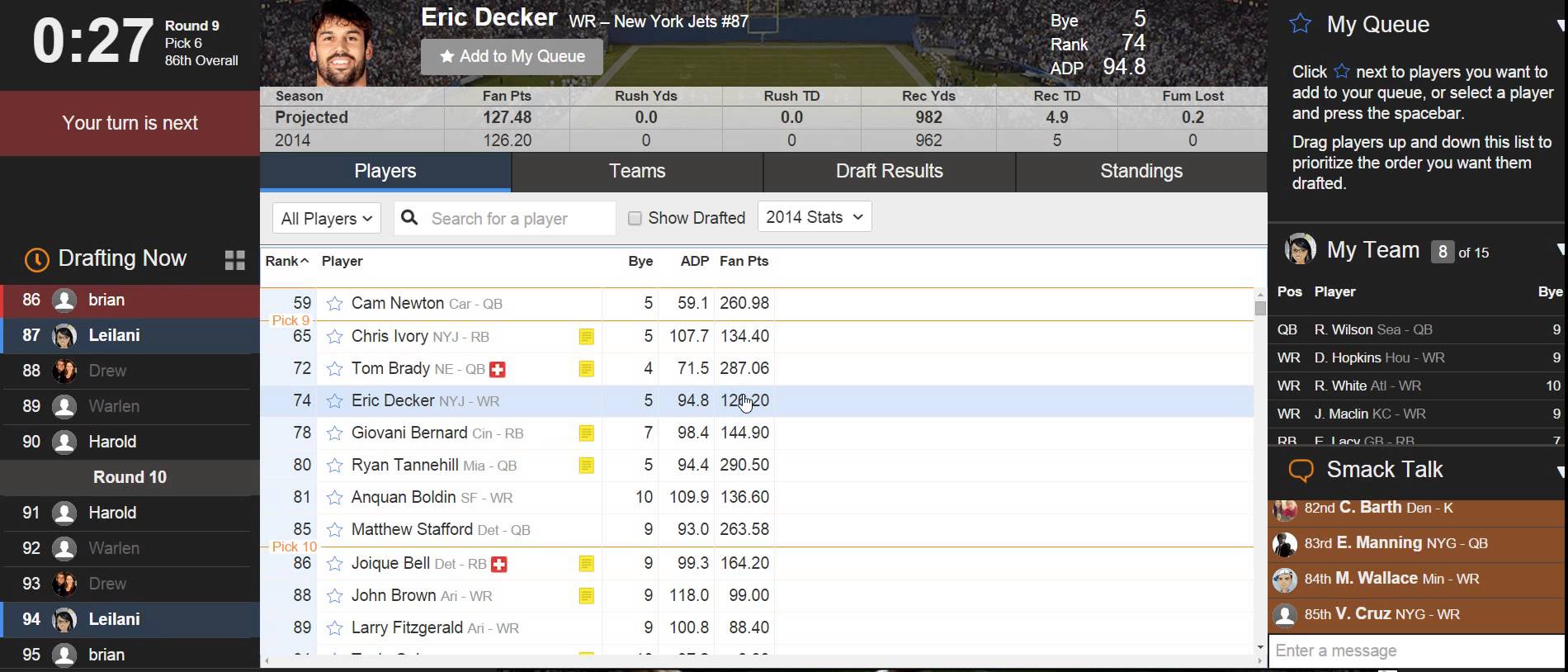 9.) Know Thy Enemies
Knowing the people you play against can also be a big advantage for you. Some people like to load up on RB's and hope they can trade some away later in the season for better players at other positions with the waiver wire being dried up. Other players have favorite teams and they like to go after players on that team. Each person tends to have some kind of strategy they use. If you know that strategy then it may affect your pick. If there's a diehard Steelers fan picking after me and Ben Roethlisberger is the best QB available, I'm more likely to take him with my first pick because I know there is a decent chance that person would take him. If I didn't know they were a Steelers fan I might really want Roethlisberger but take somebody else and then poof, he gets selected before my next pick. Whereas if I took Roethlisberger first, there's a better chance I can still get my other player too than if I took him first.
10.) Know Where You Want To Draft
Some leagues might have the ability to select your own draft spot or make trades during the draft. If there is a spot that you like better it's important to know that. I personally like the rule of thirds. Divide the round into thirds. For example a draft for a twelve team league would be four, eight, and twelve as the thirds. Discard the last pick. I would most likely want to draft fourth or eighth or somewhere really close to that and here's why. Being stuck at the end of the round means a long wait and less variety. If you have to wait almost two rounds to make your next pick, if there's a position you need you are going to be forced to take a player with one of your picks even though the best options on the board might not be the player you want. You're also going to be stuck picking at what's left at the top or be reaching for players more often than not.
If you're stuck in the middle than once again you have one round in between every single pick. That makes for a lot of dilemmas of do I reach here because I don't think this person will be here one round later? Putting yourself at the one third mark means waiting a half of a round between your first and second pick. With the first pick, if you feel one of the few players after you might take that player, you can more afford to reach a little to get your guy. With only a half round until your next pick, there's not going to be a lot of the top players being taken off the board so you can still get a good BPA with the next pick if you had to make a small reach. If you're stuck between player A and player B, there are fewer picks between your first and second pick being at the one third mark than the middle. You can feel more confident you can still get both players you covet as well picking from there. It also helps to look at what those few teams between you needs.
If they all have a QB and I don't, I know I can go another position with the first pick and grab a QB with the second one. The closer to the middle you go the less luxury you have. That is why I like the third marks, but some people may want the first pick to guarantee the best player. Others like the end of the round so they can get two good players that fall. Each person has a different spot they want but use it to your advantage if you can.

NEO Sports Insiders Newsletter
Sign up to receive our NEOSI newsletter, and keep up to date with all the latest Cleveland sports news.