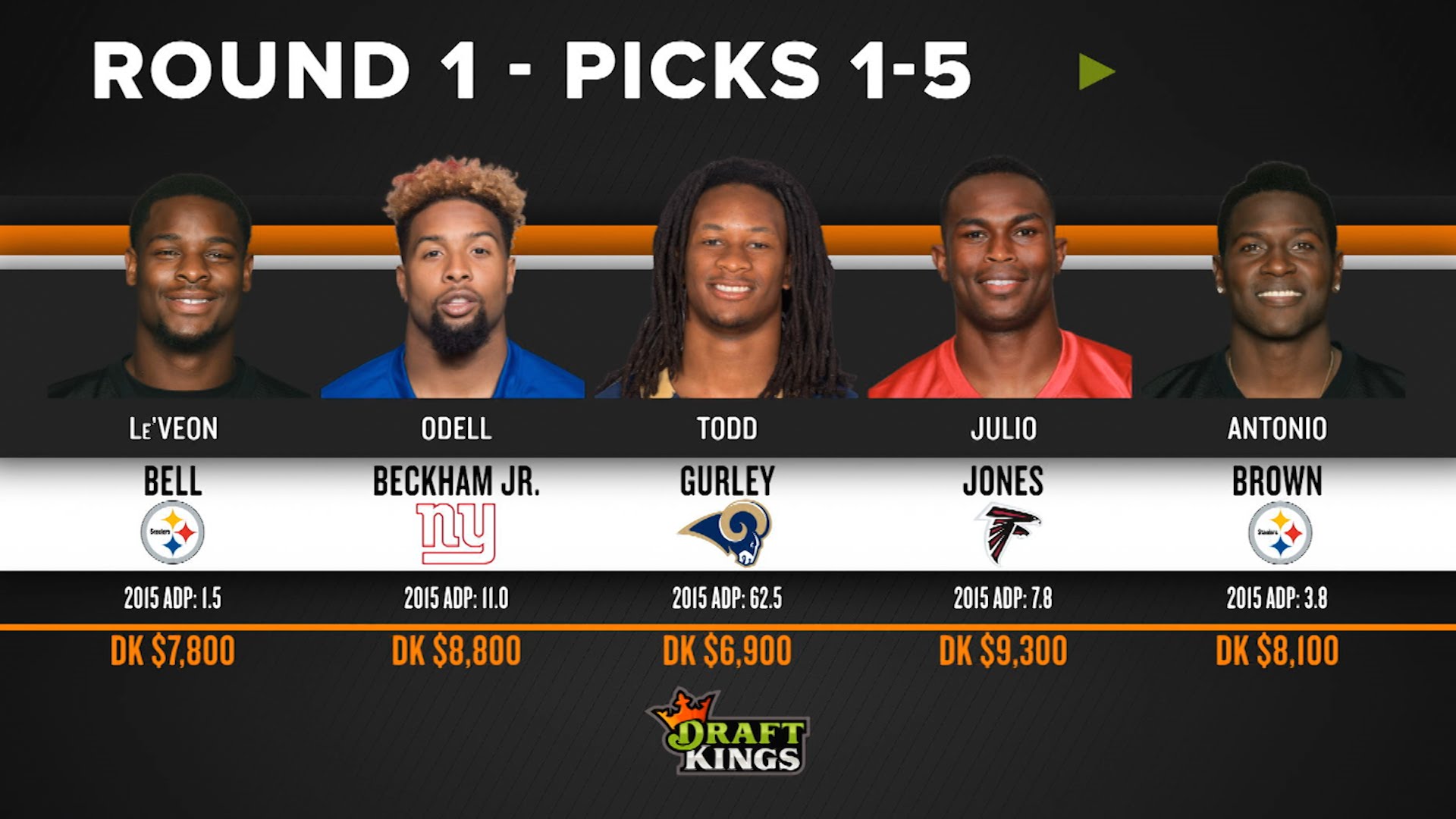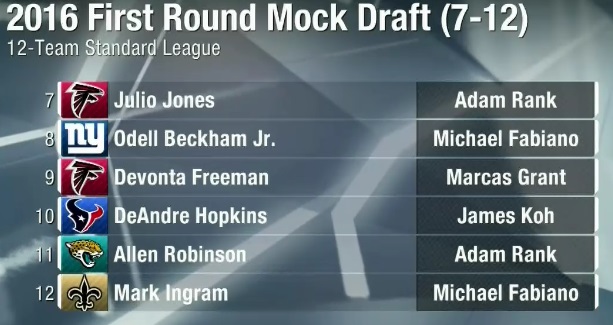 6.) Have a Draft Plan But Be Flexible
To go along with your own board, have some kind of broad plan in mind. Mine might be WR/RB the first two rounds. Grab a QB in the third round. Then go back and grab RB/WR so that I'm at two and two at those positions by the end of round five. Or maybe I just want to go best player available and that might mean having 4 WR's in five rounds. Strategies are totally up to the person drafting. However it is smart to be flexible. That might be my strategy but if everyone in my league decides to draft RB's early do I go and try and grab a RB in the third to make sure I get another decent one before there is none left in the fourth? Do I grab a top QB or TE instead since people aren't going after them? Being flexible gives you an opportunity to make the most of your draft but it's important to have some idea of what you want to do going in. Drafts are unpredictable and you have to be prepared for anything. Having some idea of what you want to do is better than no idea at all.
7.) Show Up To Your Draft
Speaking of the draft it's important that you show up to it. A lot of my examples come from real life and yes I've seen people miss the draft whether it was from drinking too much the night before or driving home from a road trip. There is nothing worse than an auto draft and being stuck with whatever the computer decided was best for you. You can be stuck with a team that you entirely hate and there's nobody to blame but yourself for not being there. Set an alarm, make notes, pay your internet bill, do whatever you need to do to make sure you make it there on time.
8.) Monitor ADP's
This one goes hand in hand with the mock drafts. Most lobbies will have ADP's or average draft positions. While it's no guarantee, the average draft position for a player is the average of where they are being selected in most leagues. So if I'm picking 17th and 23rd, and a players ADP is 15, chances are he shouldn't be there by the time I pick at 17. It's a tough decision to pass him up and take a chance that he would be there eight picks later than normal that early. ADP's are another tool to use to gauge when a player might go. The human aspect eliminates that it will always be right because your league may be higher or lower on particular players and it takes just one person to grab the player you want. If the ADP is much greater than the pick you're at, there's a better chance you can wait. If the number is lower, you might be biting your nails hoping they are still there with your next pick.

NEO Sports Insiders Newsletter
Sign up to receive our NEOSI newsletter, and keep up to date with all the latest Cleveland sports news.