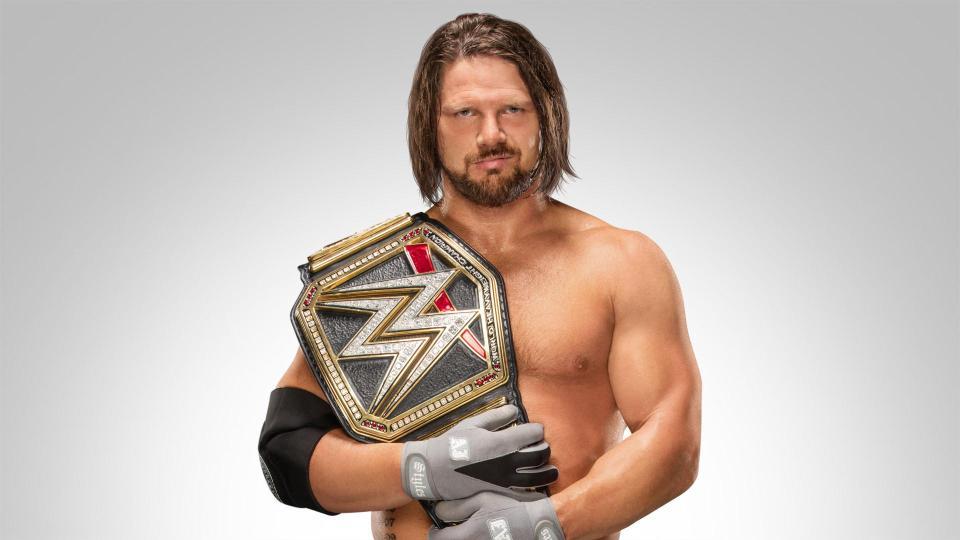 The WWE was live from NOLA tonight as they showcased the very best in sports entertainment as part of WrestleMania 34.  Wrestling fans everywhere look forward to this show once a year, and once again they got their monies worth.  While it had a few let downs such as Styles vs Nakamura and Braun Strowman picking a fan to be his partner.  The card itself was extremely good and near great.  There is no doubt it will be a top ten on many lists in Mania History.
Before we go to the match by match "Hot Takes", here are just a few thoughts that jump out.
Best Match of the Night – Asuka vs Charlotte
Biggest shock of the Night – Charlotte stops the streak.
Biggest blunder of the night – Braun Strowman picks a kid from the crowd to be his partner.
Most surprising female performance – Ronda Rousey looked more then decent in her match alongside Kurt Angle.
Best Outfit – Alexa Bliss looked even more incredible then normal.
Best Entrance – Shinsuke Nakamura, but Charlotte was a close second.  The Undertaker also gave me chills.
Biggest letdown – Styles vs Nakamura came at a time when most fans were getting sleepy.  The slow match didn't help matters.
Biggest turn – No one, and I mean no one saw a Shinsuke Nakamura heel turn coming.
Biggest stat of the night – Both Royal Rumble winners lost.
Most surprising male performance of the night – Roman Reigns looked strong, even in defeat he did a great job.  You cannot take that from him.
Best sequence of the night – John Cena bolting from his seat minutes after the incredible Asuka vs Charlotte Match was wrapping up.  Drama on drama there!
Shaky booking decisions – Both Naomi and Nia Jax go over in big spots.  Taking the shine away from other women who are flat out better such as Lynch, Banks and Bayley.  Also, having Kevin Owens and Sami Zayn lose to a non wrestler, and a returning Bryan, does nothing to help their careers.  The very same can be said to The Bar who cannot be happy right now, they too deserved better.
Great booking decisions – Lesnar retaining the title needed to happen.  I would imagine he will lose it to Reigns on RAW before heading out the door to the UFC.  Also smart was the choice to have Jinder Mahal remain towards the top of the Smackdown card as United States Champion as he is an excellent heel!
Biggest question mark – Who was Ronda Rousey yelling at in the crowd?
And now for a match by match take of the action tonight from NOLA.

NEO Sports Insiders Newsletter
Sign up to receive our NEOSI newsletter, and keep up to date with all the latest Cleveland sports news.