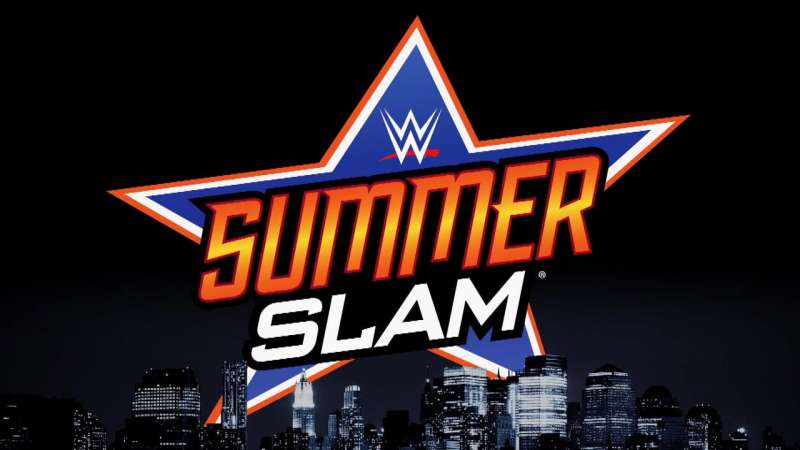 NEW JERSEY, New York – It was an interesting card, kind of predictable at times, but still few surprises along the way. Here are some quick reactions to what we saw.
American Alpha (Jason Jordan and Chad Gable), The Hype Bros (Zack Ryder and Mojo Rawley) and The Usos (Jimmy Uso and Jey Uso) defeated Breezango (Tyler Breeze and Fandango), The Ascension (Konnor and Viktor) and The Vaudevillains (Aiden English and Simon Gotch.

This was one of the few matches of the night where a face team / or singles superstar actually won, and it was smart to do so. It is clear, the WWE creative team have no interest in doing anything important with The Ascension or The Vaudevillians,
Sami Zayn and Neville defeated The Dudley Boyz (Bubba Ray Dudley and D-Von Dudley.

It was cool to see two former NXT champions working so well together for the victory. Speaking of victories, since The Dudley Boys came back to the WWE, have they won a match?
Sheamus defeated Cesaro
The first of seven matches that will do nothing to advance either mans career.
Jeri-KO (Chris Jericho and Kevin Owens) defeated Enzo Amore and Big Cass
Interesting that they would have the heel team win when the face team was red hot coming in. This may be a good thing however because it pretty much guarantee's this feud is long from being over.
Charlotte defeated Sasha Banks (c)
I have no idea why they would give Sasha the title only for her to lose it so quickly, it as if they need to take the belt off of Charlotte long enough so she didn't break Nikki's record, just to give it right back to her? And, why are they making Sasha turn heel at the height of her popularity?
The Miz (c) (with Maryse) defeated Apollo Crews
They are wasting a true talent with Apollo Crews. That is all I can say. The backstage heat on him is pretty bad, but they still owe more to him then this.
AJ Styles defeated John Cena
At 23 minutes this was the longest and the best match of the night! It should do wonders to get AJ Styles over even more and allow Cena to disappear for awhile to film some more television shows. Cena leaving his arm band in the ring was no accident. They are setting up story line for him to take a short break.
Luke Gallows and Karl Anderson defeated The New Day (Kofi Kingston and Xavier Woods) (c) (with Jon Stewart) by disqualification.
The New Day reaches a full year as champs, this also did nothing to hurt the strength of the Bullet Club, and it was a colorful way to bring back Big E, however the John Stewart appearance was un needed hot garbage.
Dean Ambrose (c) defeated Dolph Ziggler
Did anyone really think Ziggler was going to win? How is the WWE Heavyweight Championship not the last match of the night?
Nikki Bella, Natalya and Alexa Bliss defeated Becky Lynch, Naomi and Carmella
This was a cool way to welcome back Nikki Bella, nothing more, nothing less. Eva Marie was not missed.
Finn Bálor defeated Seth Rollins for the Universal Title
Excellent match, these two represent the future of WWE very brightly!
Rusev (c) (with Lana) vs. Roman Reigns ended in a no contest
How neither one of the title matches was not the main event, and this horrendous affair was the co-main event is mind boggling to me. It made no sense, and the fans aren't going to cheer Reigns in New Jersey, maybe that is why they did it this way.
For a full recap of in depth analysis of the Main Event between Brock Lesnar vs Randy Orton
click here………… https://www.neosportsinsiders.com/summerslam-2016-reflects-flawed-usage-beast-incarnate/

NEO Sports Insiders Newsletter
Sign up to receive our NEOSI newsletter, and keep up to date with all the latest Cleveland sports news.