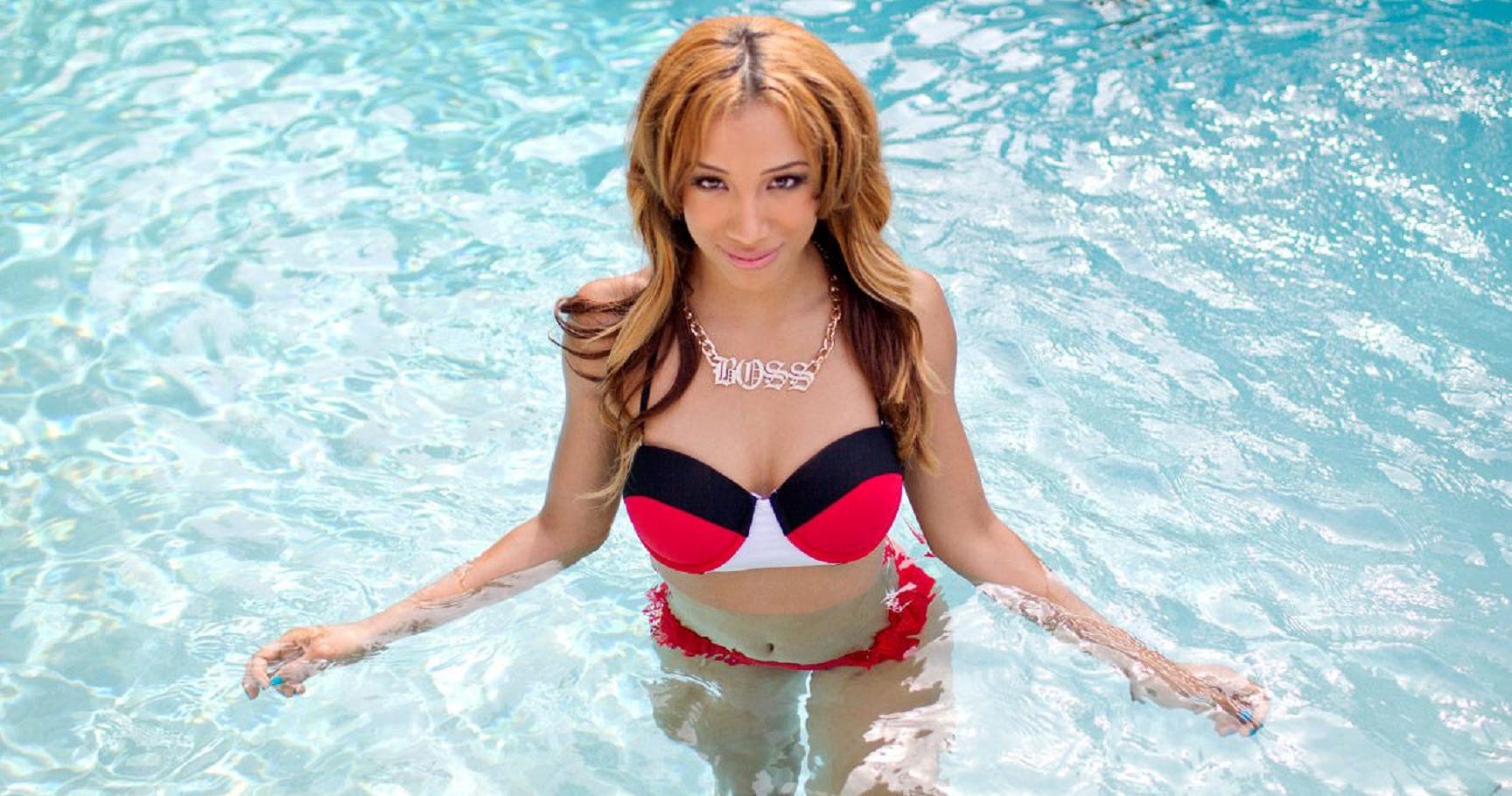 Vince McMahon, HHH and the WWE Creative team refuse to keep their money in the bank when it comes to the "Boss".  Sasha Banks wrapped up her fourth title reign in a year last night with a loss to Alexa Bliss.
This latest title surrendering loss came at a brisk 8 days into her title reign.  Her 4 title reigns have combined for 82 days which averages out to be 20.5 days per reign.  Not exactly a legacy of dominance.  This comes after a dominant run in NXT as well.  She is a five star, five tool player that can do it all! 
While Banks is widely regarded as one of the most popular divas on the roster, the creative team simply doesn't seem to want to get behind her.  It seems odd to say that about a woman who has had 4 title reigns, but it is impossible to ignore the short length the trips with the title have been.  
Bliss has become the biggest transitional champion since Mick Foley back in 1999.  She is immensely talented.  The WWE must see this or they wouldn't have put her in the main event of RAW several times, already, as well as the main event of a Pay Per View.  (WWE Hell in the Cell) back in October of 2016.
Her feud with Charlotte was so well done, that it earned the "Feud of the Year" honors by not only the writers of NEOSI, but also the staff at WWE Magazine and PWI Magazine.  However, no matter how well it was done, the WWE truly never went all in with Banks like they did with Charlotte.
It makes little to no sense, she is over with the fans and can perform bell to bell with anyone they put in the ring with her.  She ended a long title reign by Charlotte only to lose the belt right back to her.  She has done it several times since with Charlotte and now Alexa Bliss.
The only two reasons that make any sense are neither justified or practical, yet more than likely accurate and that is a shame.  The first one is that she openly flaunts her marriage on social media with fellow WWE employee Sarath Ton.  He is a backstage employee never seen on WWE camera and clearly the WWE had preferred to keep it that way.
The other reason does make plenty of sense, however, Banks has never let it stop her from going out there and having a great a match.  That reason is her history of back injuries.  Back injuries can be unpredictable and last for several years without ever healing properly.  Don't believe me?  Ask Shawn Michaels.
As good as Alexa Bliss is, and I truly believe she is the future of the Women's roster, Banks can match her step for step which makes the burying even more quizzical.  Banks wasn't supposed to fight Bliss at Summerslam for the championship, let alone win it.  It took a fluke injury by the stale Bayley to make that happen.
When it comes to Banks, the WWE better figure it out fast before she becomes a would of, could of, SHOULD HAVE!

NEO Sports Insiders Newsletter
Sign up to receive our NEOSI newsletter, and keep up to date with all the latest Cleveland sports news.