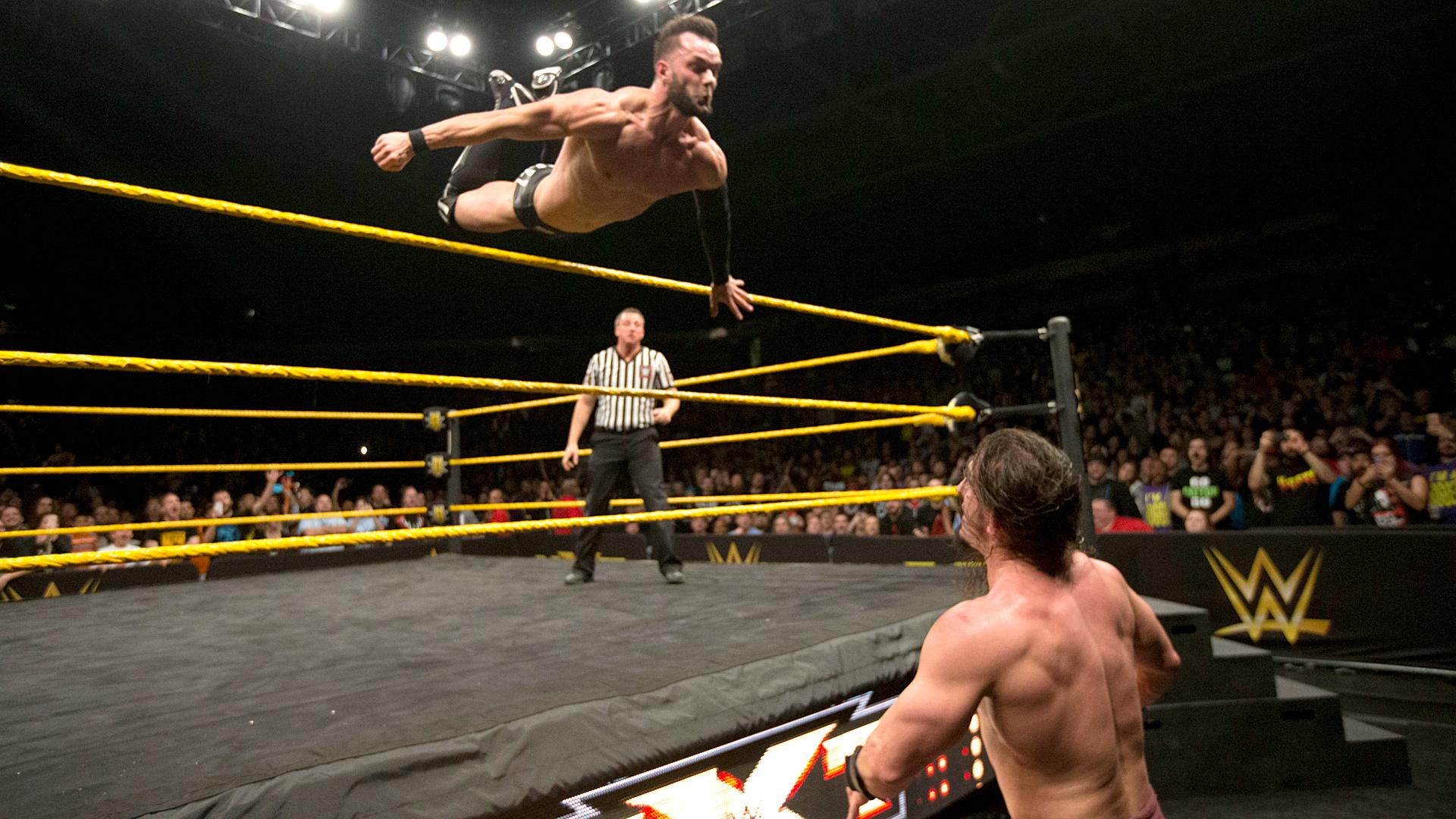 The WWE is just days away from their biggest show of the year as they present WrestleMania 34 at the Mercedes Benz Dome in New Orleans.  This is the second time in five years the WWE will be bringing WrestleMania to New Orleans.
Last time around WrestleMania XXX provided several memorable moments such as The Undertakers streak ending and Daniel Bryan running the gauntlet to walk away the new WWE World Heavyweight Champion.
NEOSI is always on top of the action when it comes to pro wrestling and will be breaking down the action match by match leading up to the "Show of Shows" Sunday Night in the Big Easy.
Match – The Miz vs Finn Balor vs Seth Rollins
Summary – These 3 have been the MVP's of the RAW roster the last year.  In a perfect world where the fans actually get what they want, Rollins and Balor would have been battling over the Universal Championship at this show.
No one can deny that The Miz has become one of the hottest heels on the roster.  He is that cocky champion the fans cannot wait to see get beat. Lucky for them, they  have two extremely popular superstars ready to do just that at WrestleMania.
Prediction – Finn Balor
Reason – Seth Rollins is set for a feud with Roman Reigns for the Universal Title after Mania.  The Miz has been talking about being the longest (or most days with) Intercontinental champion of all time, which pretty much means they won't let that happen.  And, Balor is just tailor made for this type of title.  I still say that Rollins vs Balor would have been an excellent WrestleMania Main event for the Universal title, but there was no way they were letting that happen.

NEO Sports Insiders Newsletter
Sign up to receive our NEOSI newsletter, and keep up to date with all the latest Cleveland sports news.