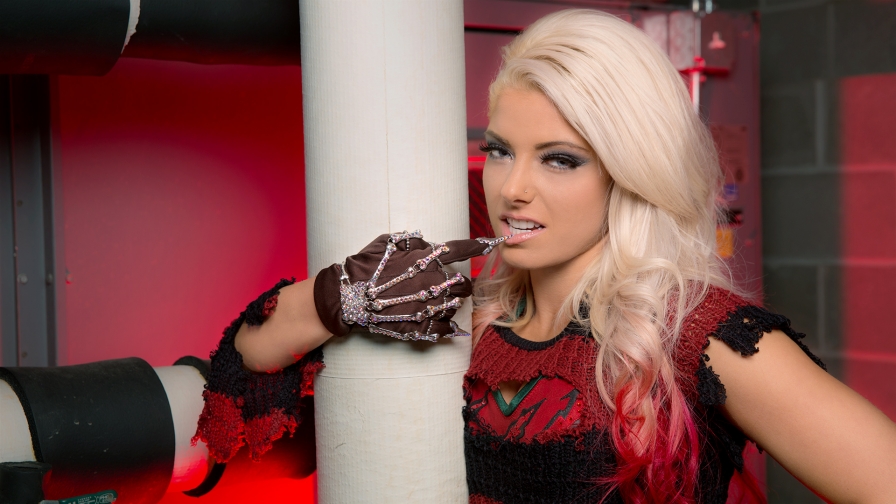 The WWE is just days away from their biggest show of the year as they present WrestleMania 34 at the Mercedes Benz Dome in New Orleans.  This is the second time in five years the WWE will be bringing WrestleMania to New Orleans.
Last time around WrestleMania XXX provided several memorable moments such as The Undertakers streak ending and Daniel Bryan running the gauntlet to walk away the new WWE World Heavyweight Champion.
NEOSI is always on top of the action when it comes to pro wrestling and will be breaking down the action match by match leading up to the "Show of Shows" Sunday Night in the Big Easy.
Match – Nia Jax vs Alexa Bliss for The RAW Women's Championship
Summary – I have a very bad feeling about this one that Alexa Bliss gets hosed for the second straight year at Mania.  She is the top Diva on the RAW roster as she has the "big three" qualities a champion needs to have.  She has the in-ring ability, she has the look, and she can cut incredible promo's.  She is one of the best "heel" women champions since the days of Lita and Trish Stratus in that role.
Last year she was relegated to the second to last "breather match" as she defended her belt against 6 other women and lost to Naomi so she could get a hometown pop.  A terrible decision that the WWE instantly regretted and sent Bliss over to RAW shortly after.  While Asuka has the in-ring ability, no one will doubt that, and to a certain level, the look.  She does not have the total package Bliss has.
With that being said, that brings us to her opponent Nia Jax.  She not only lacks the look, but also the microphone skills and ring skills.  Jax simply doesn't have it no matter how many different times and ways they try to shape it and her.  All signs point to this being on the preshow as well.  That is a true crime to a talent like Bliss.
Prediction – Alexa Bliss
Reason – While WrestleMania is traditionally a baby face show, with a ton of baby faces going over for titles.  The WWE always mixes in a few heel champions as well.  It never fails.  With that being said, I feel Bliss, along with the Uso's and The Bar will be the "heels" to retain at Mania. However, I'm not sure I'd consider the Uso's a heel at this point, but that is a story for a different day.

NEO Sports Insiders Newsletter
Sign up to receive our NEOSI newsletter, and keep up to date with all the latest Cleveland sports news.