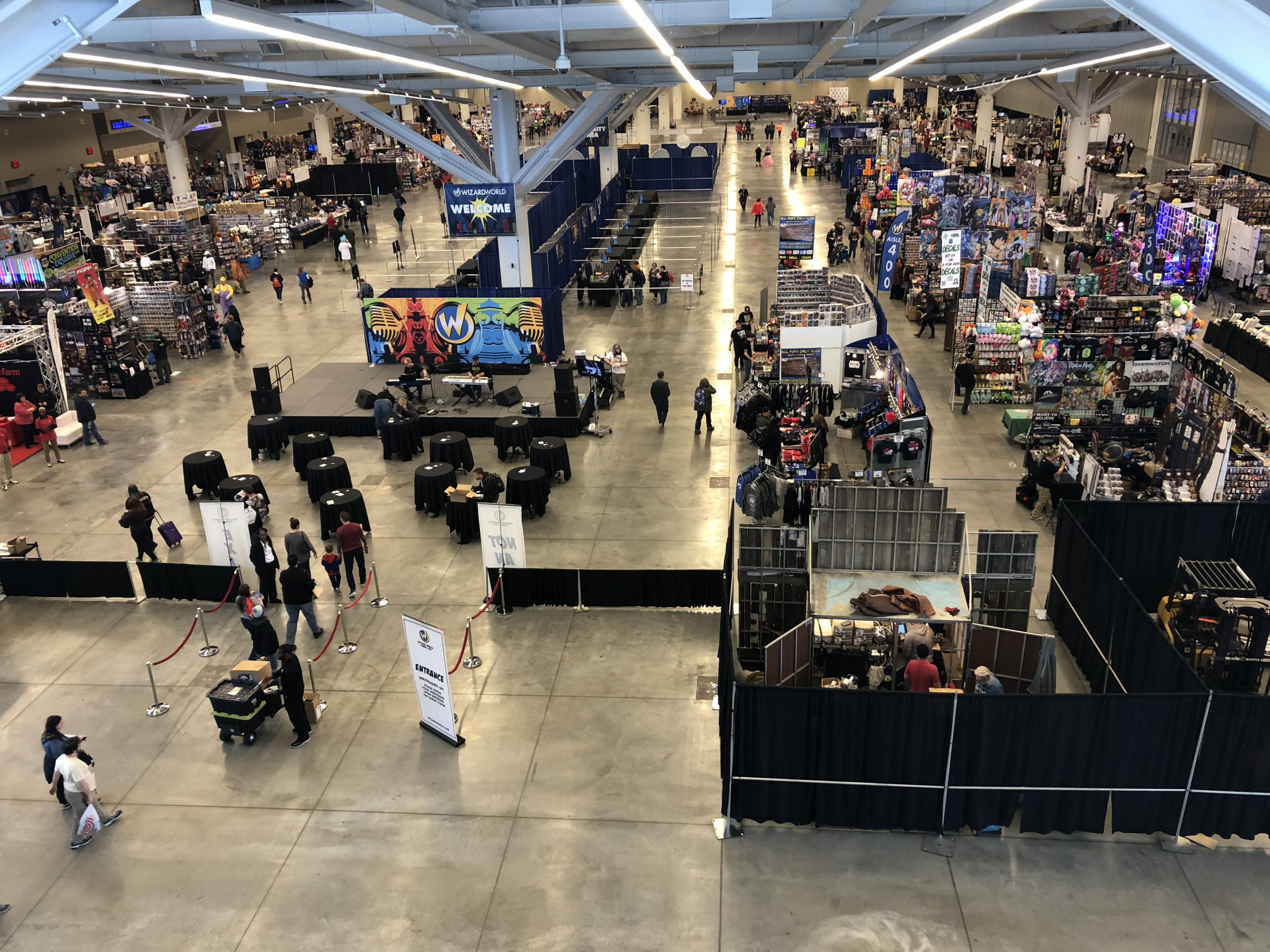 CLEVELAND – It's become a staple for collectors, sci-fi, and just about anyone who loves super heroes or fantasy characters, and once against this weekend Comic-Con Cleveland presented by Wizard World was a big hit at the Huntington Convention Center.
The event, which began Friday and ended today, was chock full of celebrity guests and artists, and also there was a lot of great merchandise from t-shirts to figures, Funko Pops, and DVD's of old hard to find TV shows and cartoons.
Cosplay was also a big part of the event as always, with fans dressing up and taking part with others in photo ops all weekend long.
Fans from all over Northeast Ohio and other nearby locations came to the event over three days taking in all the sights and sounds of the event as they waited for TV and film stars to take to the stage for pictures and autographs.
Dr.Who and DC's Justice League had a big role in the event this year, as two of the biggest Dr. Who celebs from the show were in Cleveland, that being David Tennant and Billie Piper, and two of the actors from the DC movie 'Justice League' Ezra Miller (The Flash) and Ray Fisher (Cyborg) took the autograph/photo-op stage as well.
Among the other celebrity guests included Jon Heder (Napoleon Dynamite), Nichelle Nichols (Star Trek), James Marsters (Buffy the Vampire Slayer), Thomas Ian Nicholas (American Pie, Rookie of the Year).
The event will return to Cleveland in 2019 – and will take place from March 8th, 9th and 10th. Click HERE to see some pics from last year's event!
Click the boxes for photos of the event!

NEO Sports Insiders Newsletter
Sign up to receive our NEOSI newsletter, and keep up to date with all the latest Cleveland sports news.