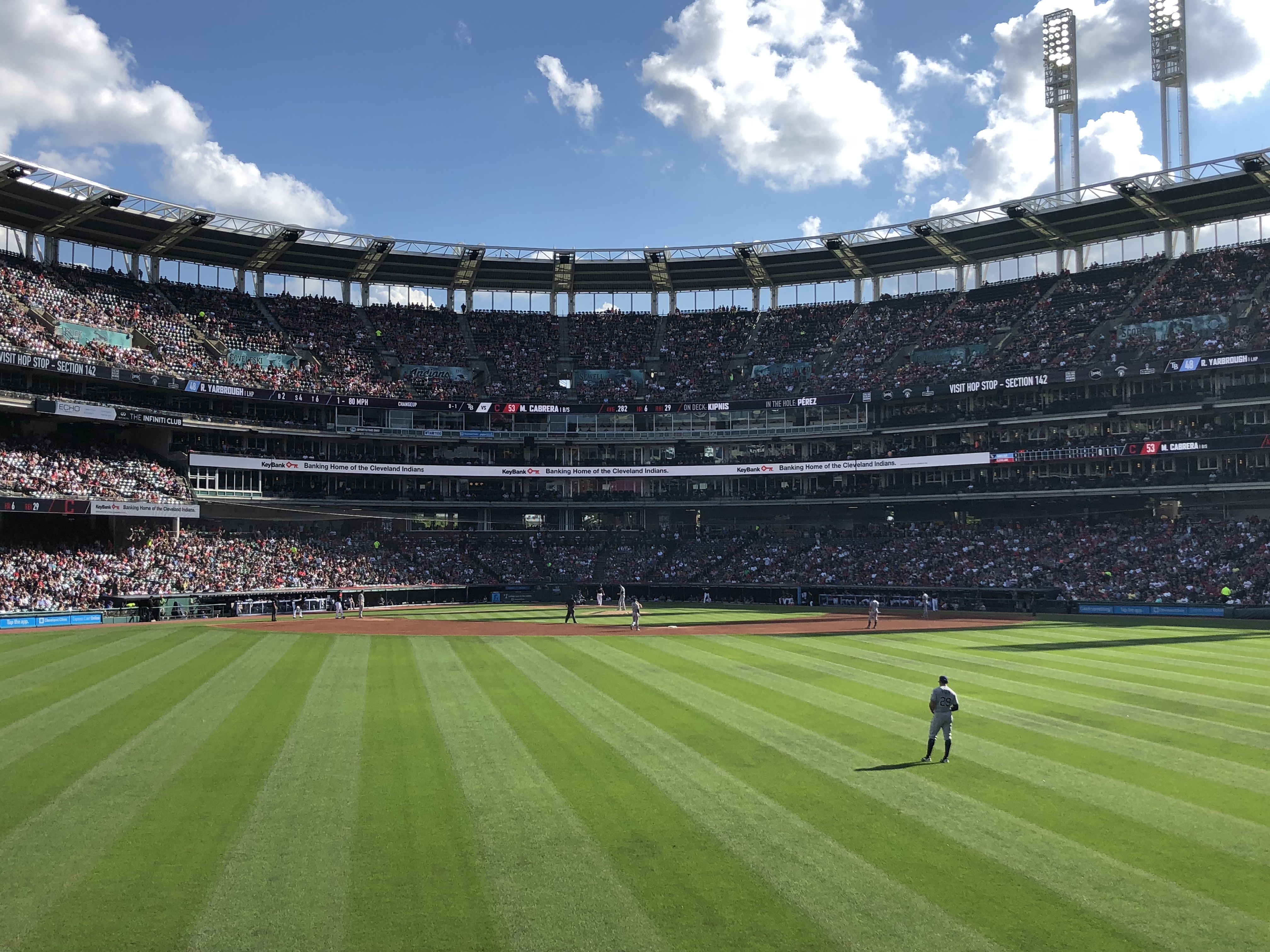 Jordan Luplow in left, Leonys Martin in center, Tyler Naquin in right.
According to the Indians official website, that's how the team's outfield looks right now in terms of starters as we sit about 45 days away from the start of spring training in Goodyear, Arizona.
Not exactly an outfield that will strike fear in the hearts of opposing teams, nor one that can be considered finished by any means by the team that is going to look to win their fourth straight AL Central title in 2019.
At this point, the only real way this team is going to improve the outfield is pretty simple – make a trade to acquire a player for one of the three outfield spots (likely one involving one of the premiere starting pitchers like Corey Kluber), or continue to wait out the free agent market and hope that a player falls in their laps at the right price.
Right now it's been rather quiet in terms of players inking with other teams, and when you look at all the big name free agents out there, it's crazy to see that there's a number of huge players that have yet to find a new team.
Now don't get too excited, as everyone knows that it's just a matter of time before the likes of Bryce Harper and Manny Machado find a new residence (or in the case of Harper possibly sign with their old one), and a lot of people feel that once those two pieces fall, a lot of other free agents will know their market value better.
According to MLB.com's list of 2018-19 free agents, there's still 26 available outfielders on their list, and right now only nine free agent outfielders have inked thus far.
The Indians have greatly reduced their payroll so far this offseason with a number of deals, but unless there's a big trade coming might have to re-invest back into the free agent market to be competitive at the outfield spot.
Here's some top names to keep in mind and keep an eye on as things move forward for Indians fans if the team is going to ink an outfielder to help for 2019 and possibly beyond.