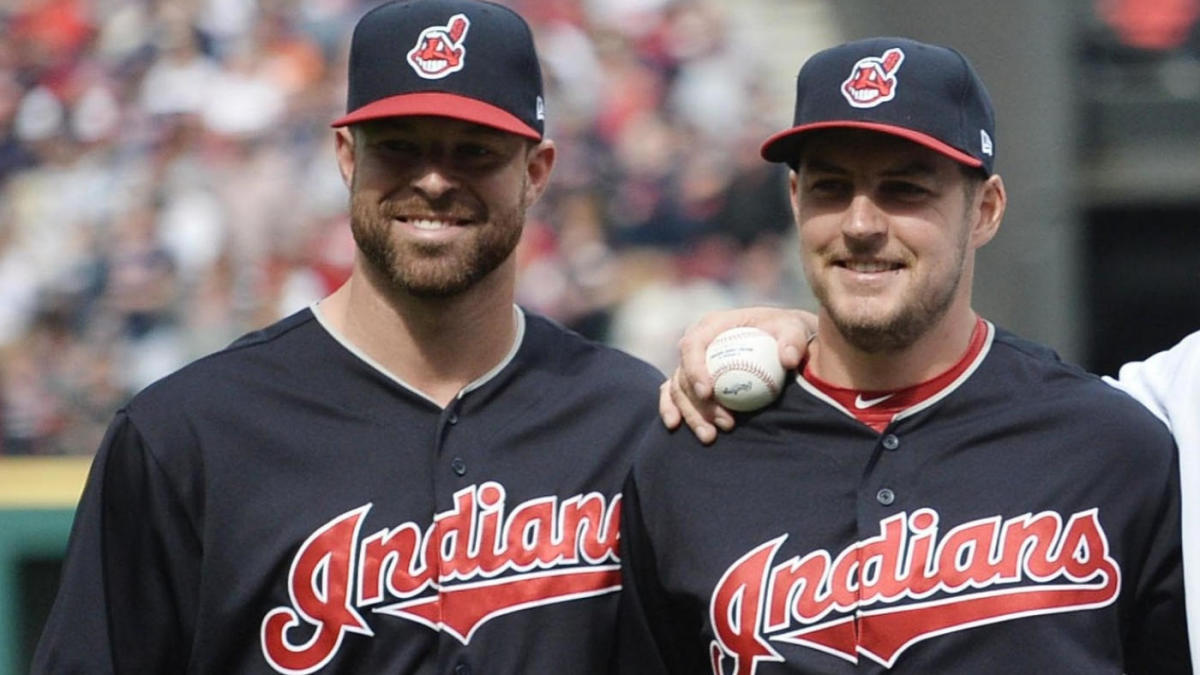 It's that time of year again when countless trade possibilities emerge for better or worse…depending on the positioning of your team.
The Indians are playing for a Wild Card spot as of June but it is a long season after all and the Minnesota Twins can crumble at any moment.
One key piece that is missing for Cleveland is a key power bat, similar to the void Edwin Encarnacion had filled for the past few years. Teams have already maintained an interest in two of the Indians starting pitchers before the season started and I expect the rumblings to continue.
Trevor Bauer and Corey Kluber we're tossed around often in trade rumors during the off-season and also into parts of Spring Training. At the time, people seemed strongly against the idea of trading arguably two of the Indians top starting pitchers.
With the Indians contending for a wild card spot and fighting for the right to be atop the AL Central, some ideas have to cross your mind if you are in the Indians front office. Bauer is without a doubt someone you'll have to hear offers on and the return can be a great one…but why stop at Bauer, why not shop around Kluber as well?
Kluber and Bauer could possibly even be packaged together in a three-team trade which would ensure prospects, along with MLB ready talent, and could nearly guarantee a power bat if you decide to give up two All-Star pitchers. Kluber would be a risk for a team technically with his current injury but someone is bound to take the risk.
Possibilities I'd consider would be;
3B Nicolas Castellanos– .263/.315/.454, 7 homers, 21 doubles, 24 RBI's
1B Jose Abreu– .246/.293/.496, 16 homers, 17 doubles, 52 RBI's
RF Franmil Reyes– .243/.294.548, 19 homers, 7 doubles, 33 RBI's. Career WAR of 2.1
1B/OF Cody Bellinger– .352/.445/.678, 20 homers, 13 doubles, 54 RBI's. Indians were previously interested in the off-season.
Players that would be unlikely but interesting to acquire:
1B Pete Alonso– .254/.337/.596, 22 homers, 12 doubles, 49 RBI's
1B/RF Josh Bell– .325/.392/.663, 19 homers, 25 doubles, 61 RBI's
If you are unable to get any of these players listed above I'd strongly consider trading for solid prospects (some that are MLB ready), and calling up Bobby Bradley to fill the DH spot. Losing Bauer and Kluber would be difficult and upsetting for fans but the Indians have a good problem when it comes to starting pitchers.

NEO Sports Insiders Newsletter
Sign up to receive our NEOSI newsletter, and keep up to date with all the latest Cleveland sports news.