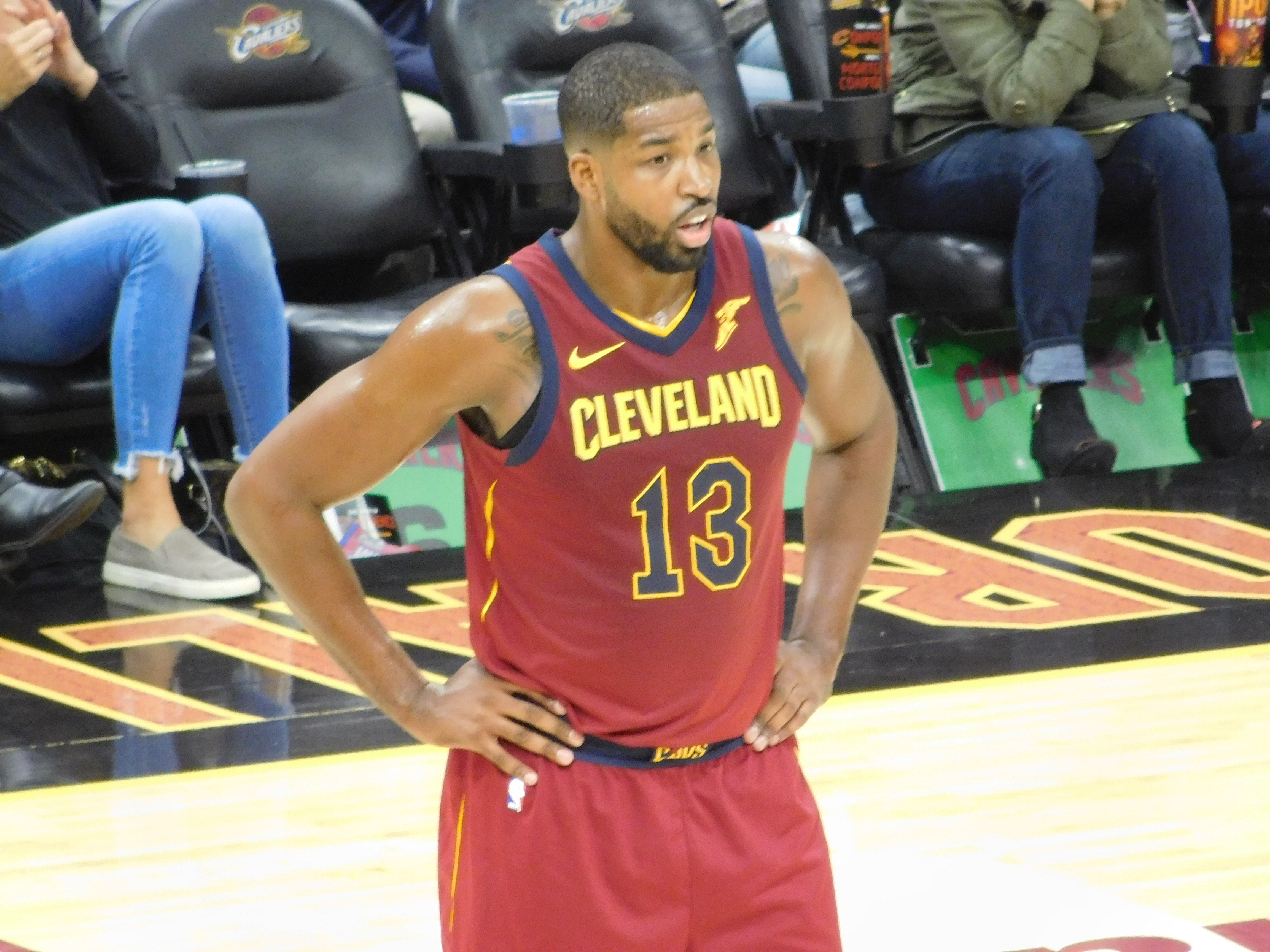 It's been a wild few weeks for Cleveland Cavaliers forward Tristan Thompson. After having videos released of him allegedly cheating on Khloe Kardashian just days before their baby was born, Thompson found himself out of head coach's Ty Lue playoff rotation. Once heralded as a hero on the glass, Thompson played only two minutes throughout the course of three games.
Things are apparently due for a change.
During shootaround on Sunday, Lue was asked by reporters about possibly inserting Thompson into a useful role. Based off the response, it seems like that may be the plan for Game Four.
"I can trust him," Lue told reporters. "I think Tristan can also get us extra possessions offensive rebounding. He brings toughness and that's been a problem last couple games. I think he brings toughness, rebounding, defense." (h/t cleveland.com)
Thompson was a huge asset to Cleveland's last three postseason runs, playing crucial minutes in The Finals over the last three seasons. But Thompson fell out of favor when he suffered a few injury setbacks and had a dropoff in his production. The former first-round selection out of Texas had a career-low 5.3 points per game as well as his second-lowest rebounding mark of 6.6 boards per game.
It'll be interesting to see how Thompson is incorporated into the fold tonight.