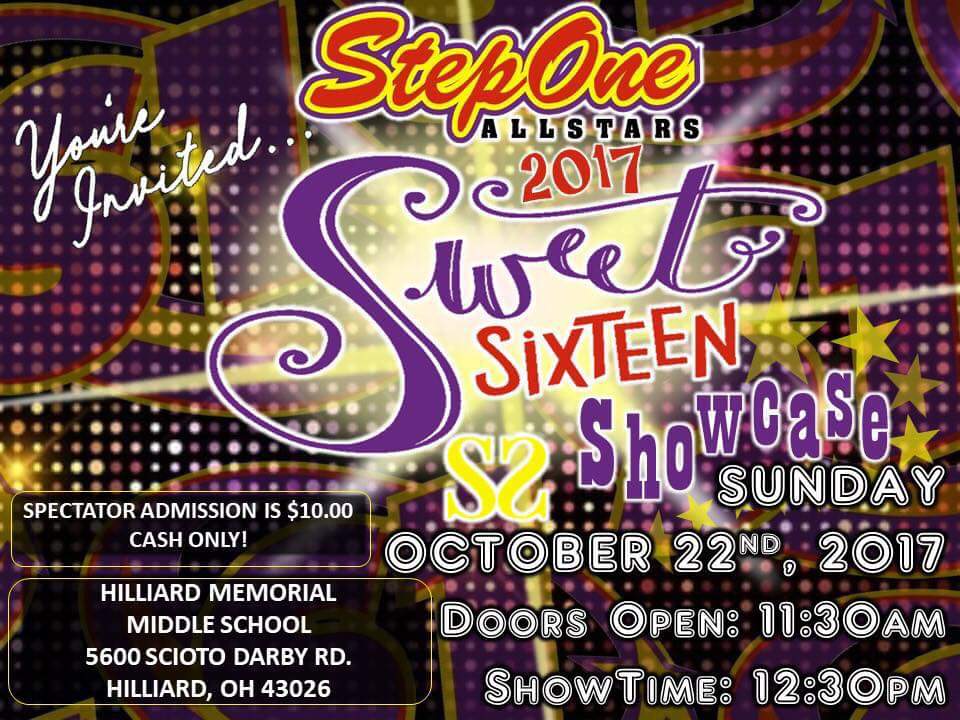 It's just 5 days until the Step 1 Allstars Sweet Sixteen showcase!
Here's a couple fun facts as we get ready for the 2017 showcase:
*The showcase starts at 12:30PM this Sunday, October 22nd. Doors open at 11:30AM.
*Our brand new S1 gear will be available for athletes, parents, and fans to purchase at the showcase!
*An experienced DJ will be present to keep the show going in between performances.
*Admission is only $10
*Hilliard Memorial MS has an easily accessible parking lot. No need to worry about looking for or paying for parking. Step 1 Allstars Copied/paste