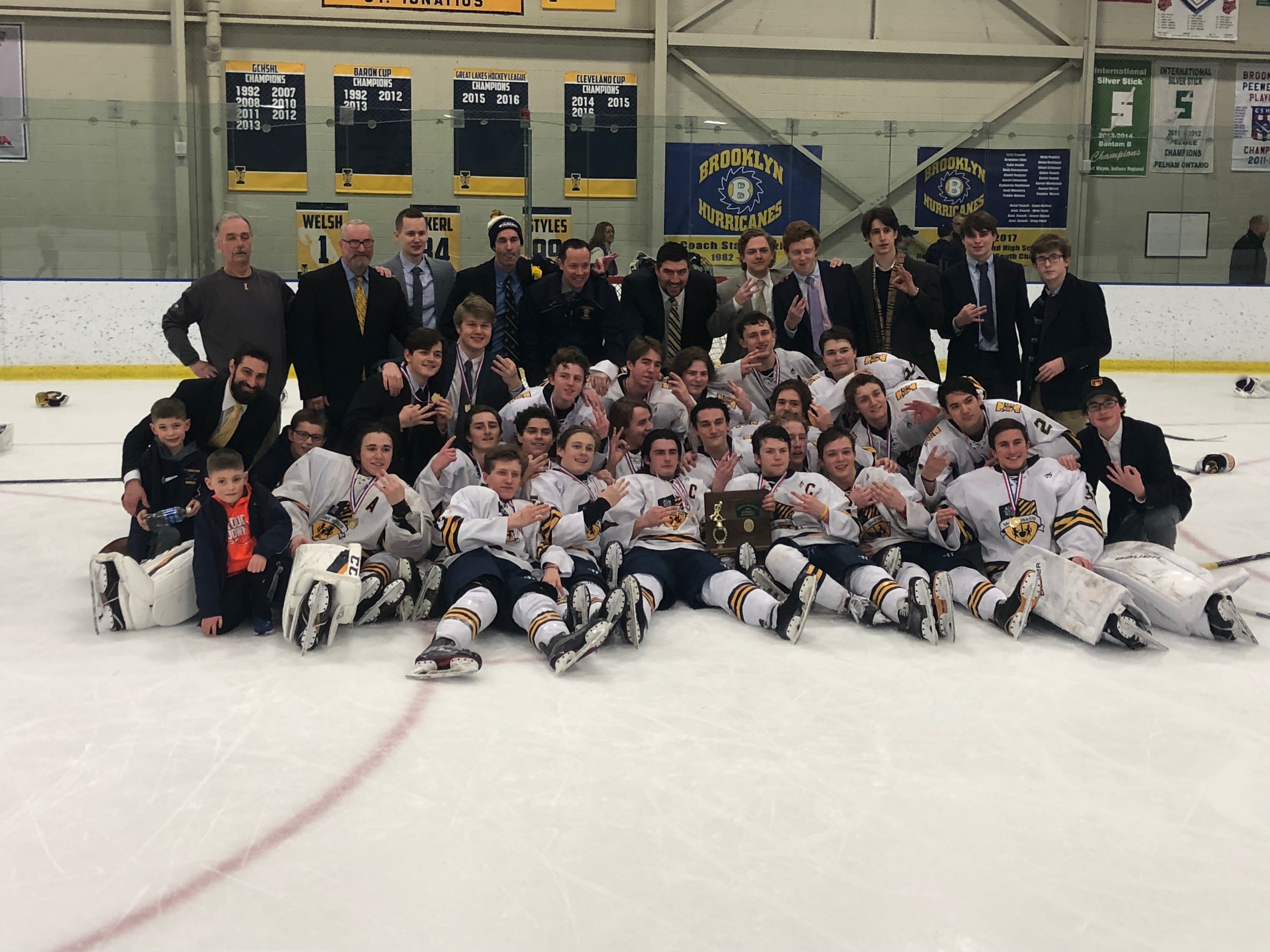 BROOKLYN, Ohio- The St. Ignatius Wildcats looked to make it yet another Brooklyn District Championship in their matchup against their bitter rival, St. Edward. The Eagles had put together a strong run after falling in the Cleveland Cup Final to Gilmour Academy just a few weeks back. St. Ignatius, on the other hand, was taking care of business in any game they could play in. The two were due for another collision course in a grand setting and Saturday afternoon delivered such.
The Wildcats evaded some early offensive pressure placed by St. Edward and after a furious pace during the first five minutes, St. Ignatius commanded the pace and operated at a methodical level. Sophomore Aidan Millett elongated his stick to beat St. Edward goaltender Andrew Stewart to his right side for the opening score of the game at the 11:15 mark of the frame. From there, it was a St. Ignatius passing display for the remainder of the period. Both teams killed off roughing penalties and the two sides went into the break with a 1-0 game in favor of the Wildcats.
Senior Bain Kurtz received an excellent pass from Michael McCaffrey at the 6:46 mark of the middle stanza to stretch the lead to 2-0. It was McCaffrey's second primary assist of the game and the Wildcats certainly reminded every other team how dangerous they are when healthy. The Junior McCaffrey followed up last year's hat-trick performance against the Eagles with a distributing role in this year's edition of the game. The Wildcats would head into the locker room running the game with a two-goal advantage.
The final frame of play took a physical toll on both teams, each side laying monstrous hits all over the ice. A concerning moment in the game happened in the third period for St. Ignatius, as junior Connor McGowan took a check into the sideboard while losing his footing. McGowan came skating off the ice grimacing and favoring his shoulder. After the game, the early speculation is that McGowan broke his clavicle on the hit and will miss the remainder of the season.
Charlie Klenkar's empty-netter finished off the scoring and St. Ignatius claimed another Brooklyn District Championship, shutting out the St. Edward Eagles by a score of 3-0. The Wildcats will head to Columbus for the Frozen Four with a chance at a three-peat.