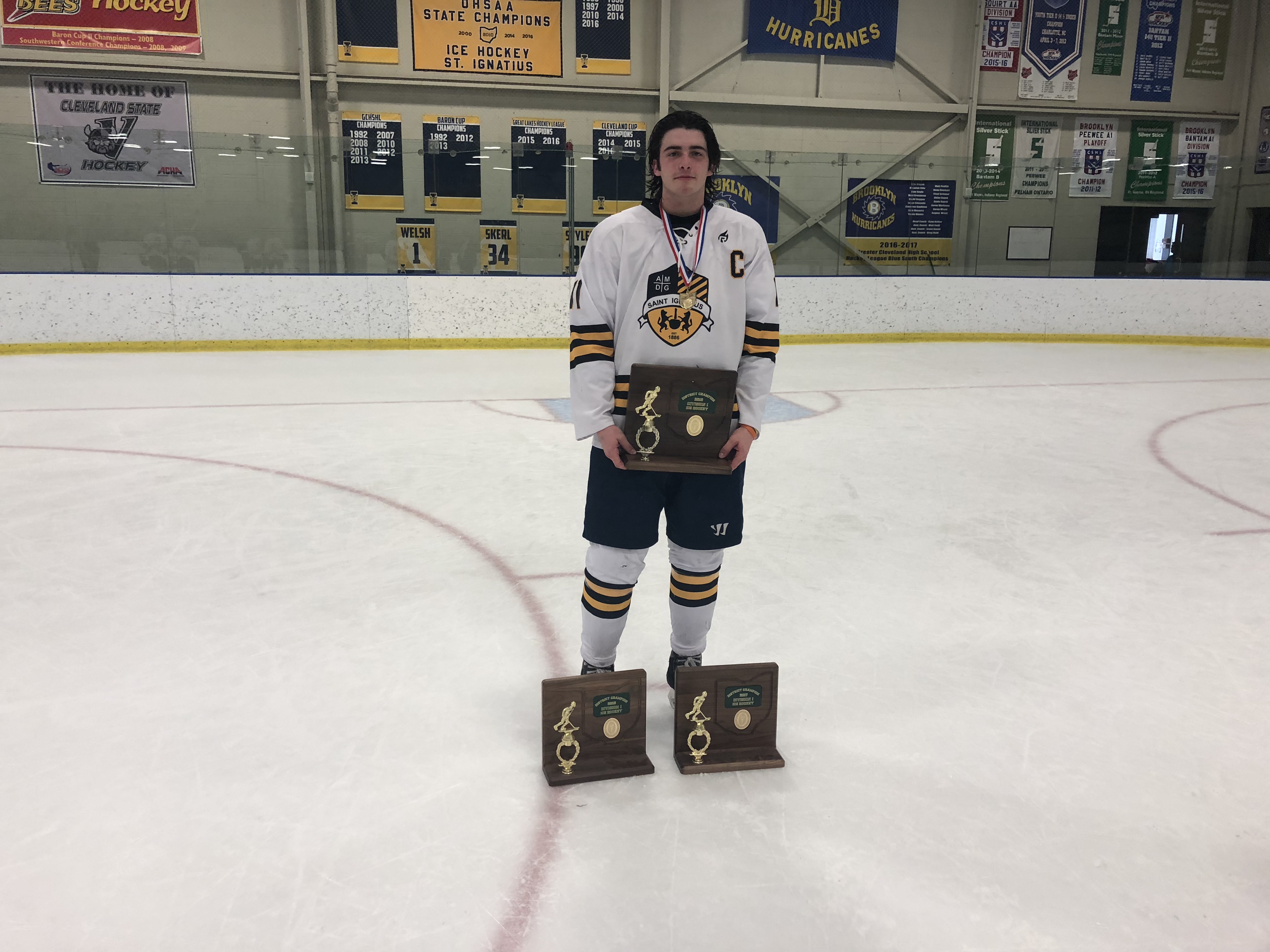 St. Ignatius' Bain Kurtz has been named the NEOSI Athlete of the Week after an outstanding senior hockey season. Kurtz made it back from Columbus with yet another Wildcats State Championship, something that became a tradition under his captaincy.
Kurtz and the Wildcats went to Nationwide Arena to knock off St. Dublin Jerome and St. Francis de Sales and did so successfully, bringing them their third-straight State Championship. Kurtz had a big part in the championship win, scoring five goals in the two victories. It's now three District Championships and three State Championships for Kurtz, who leaves behind an excellent legacy at St. Ignatius.
The senior was one of only a handful that were left from the past title teams, as a bunch of underclassmen made up the roster. In fact, sophomore sensation Greg Langermeier scored the game-winning goal in overtime of the championship game against St. Francis. But Kurtz' leadership reflected in the team's play and chemistry.
Perhaps Kurtz' biggest game of the year was in the Semi-Finals against St. Dublin Jerome. Kurtz finished with four goals and led the Wildcats to a 6-1 rout.
HKY: Here is Bain Kurtz's beautiful hat trick goal. Not a bad day for the senior captain!#GoCats #RefuseToLose pic.twitter.com/UwGQn63WjY

— SIHS Sports (@SIHSSports) March 9, 2018
Congratulations once again to Bain Kurtz, Wildcats head coach Pat O' Rourke and the St. Ignatius Wildcats, who are the cream of the crop in hockey for another year.