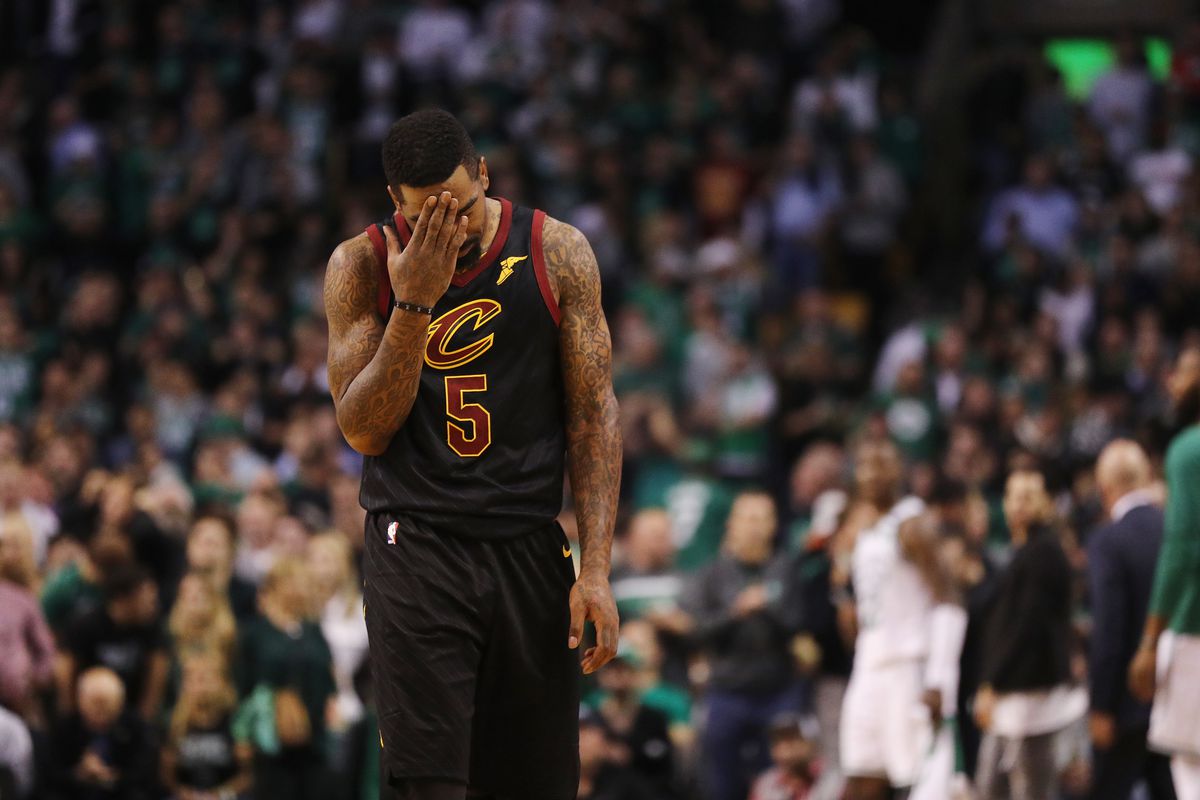 As if losing the NBA Finals to the Warriors isn't bad enough, now you can jump on line for an insane amount of money and buy the jersey that game one goat J.R. Smith wore when he didn't know the score at the end of regulation with the game tied.
Yes, NBA Auctions for whatever reason has decided to do an auction for the jersey, and as of noon Tuesday the bidding was up to over $8500.
You can see the action link HERE
If you've been on Mars the last month and didn't know the story of Smith and his game one gaffe that set the tone for the rest of the downer series with the Warriors, click HERE to relive the madness of the end of game one, won by Golden State in overtime.