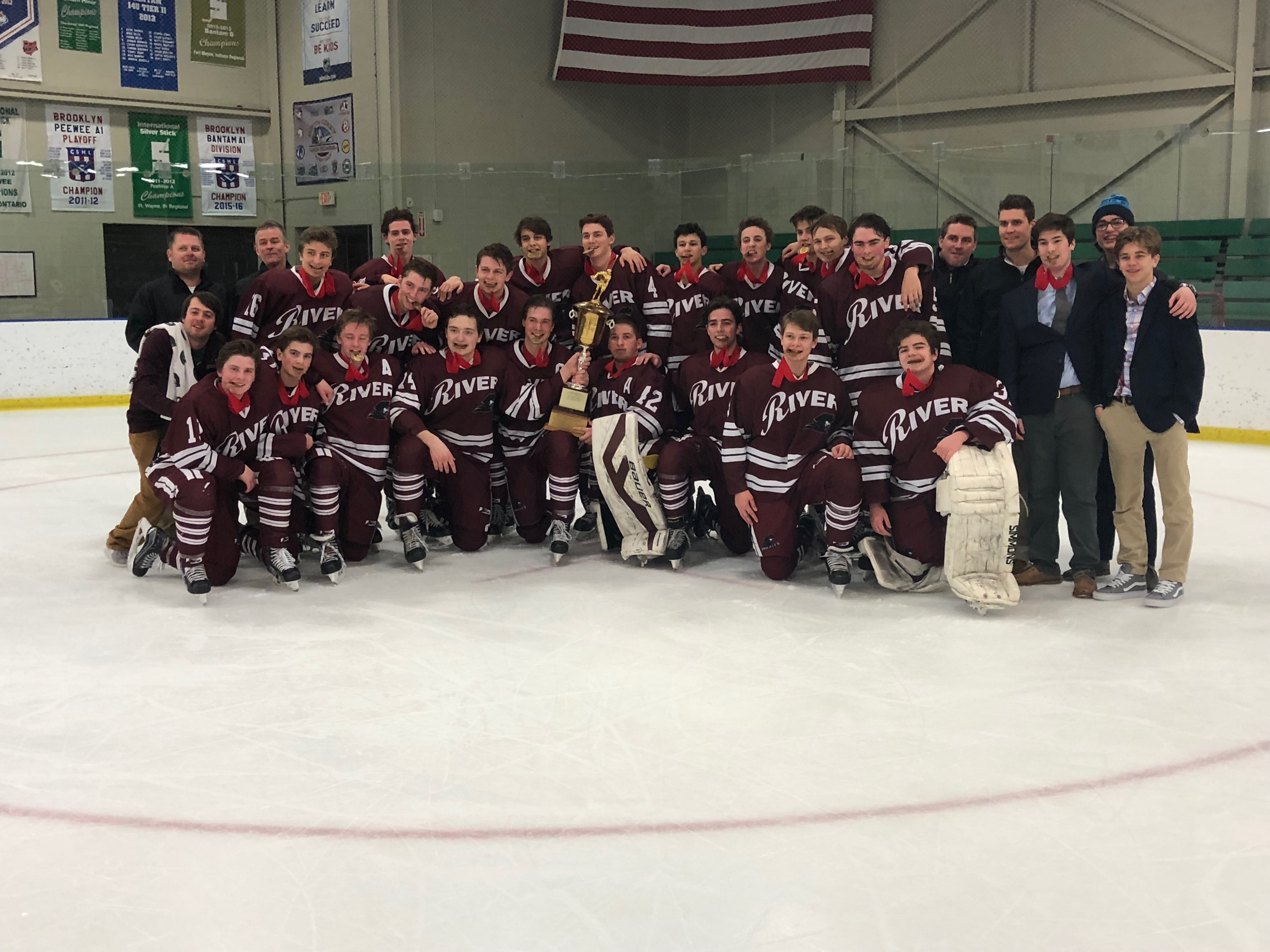 BROOKLYN, Ohio- The last four Baron Cup I Champions Shaker Heights Red Raiders and Rocky River Pirates met for the first time in the Baron Cup I Finals since 2014 when the Pirates knocked off the Red Raiders to claim the gold. This time around, Shaker Heights was the big team on campus with winning the last two Baron Cup I Championships.
A scoreless first period saw both teams play a fast-paced game that saw many ricochets off the end board turn into outlet passes for the opposing team. Both teams found shots on goal at points in time but it was Shaker Heights that took the lead in that department after the opening frame, as they led Rocky River with a margin of 9-4. Shaker Heights committed two penalties in the period and the latter one came with just mere seconds left in the frame. That meant the Pirates would have 1:58 to work with on the power play entering the middle stanza.
Though the power play was killed off by the Red Raiders, the Pirates drew first blood with senior Ted Stueber's goal at the 8:38 mark off of a pass from senior Eddie Zuercher. It seemed to spark the masses that piled into the John M. Coyne Recreation Center in Brooklyn, as they were awfully loud for the remainder of the game knowing that their Pirates had a real shot at reclaiming their spot at the top of the mountain. Hayden Weaver put another puck into the back of the net at the 11:40 mark and the Pirates were rolling offensively. Rocky River went into the locker room leading Shaker Heights, 2-0. Rocky River would have another power-play to start the third period.
As the penalty was being killed, a hand was caught covering the puck in the crease. The infraction set up a Teddy Stueber penalty shot on Shaker Heights goaltender Owen Tafe. Tafe was able to shut down the shot and keep the deficit at two.
Owen Tafe with a huge save on a penalty shot from Teddy Stueber to keep this game at a 2-0 score in favor of @RRPirateHockey over @hockeyshaker. pic.twitter.com/RSrWQWi388

— Eli Mooneyham (@Eli_Mooneyham) February 12, 2018
DC Benincasa scored at the 5:20 mark to cut the deficit in half. It seemed as if the momentum was swinging towards Shaker Heights, but they couldn't carry it over for the rest of the period. The Red Raiders had the final chance with a six-on-four opportunity in the final twenty seconds after drawing a penalty and pulling Tafe from the goal. However, the Pirates fended off Shaker Heights and claimed the Baron Cup I Championship for the first time since 2015.
And once again, the @RRPirateHockey are Baron Cup I Champions, defeating the @hockeyshaker 2-1. pic.twitter.com/LqHGSLNdNn

— Eli Mooneyham (@Eli_Mooneyham) February 12, 2018