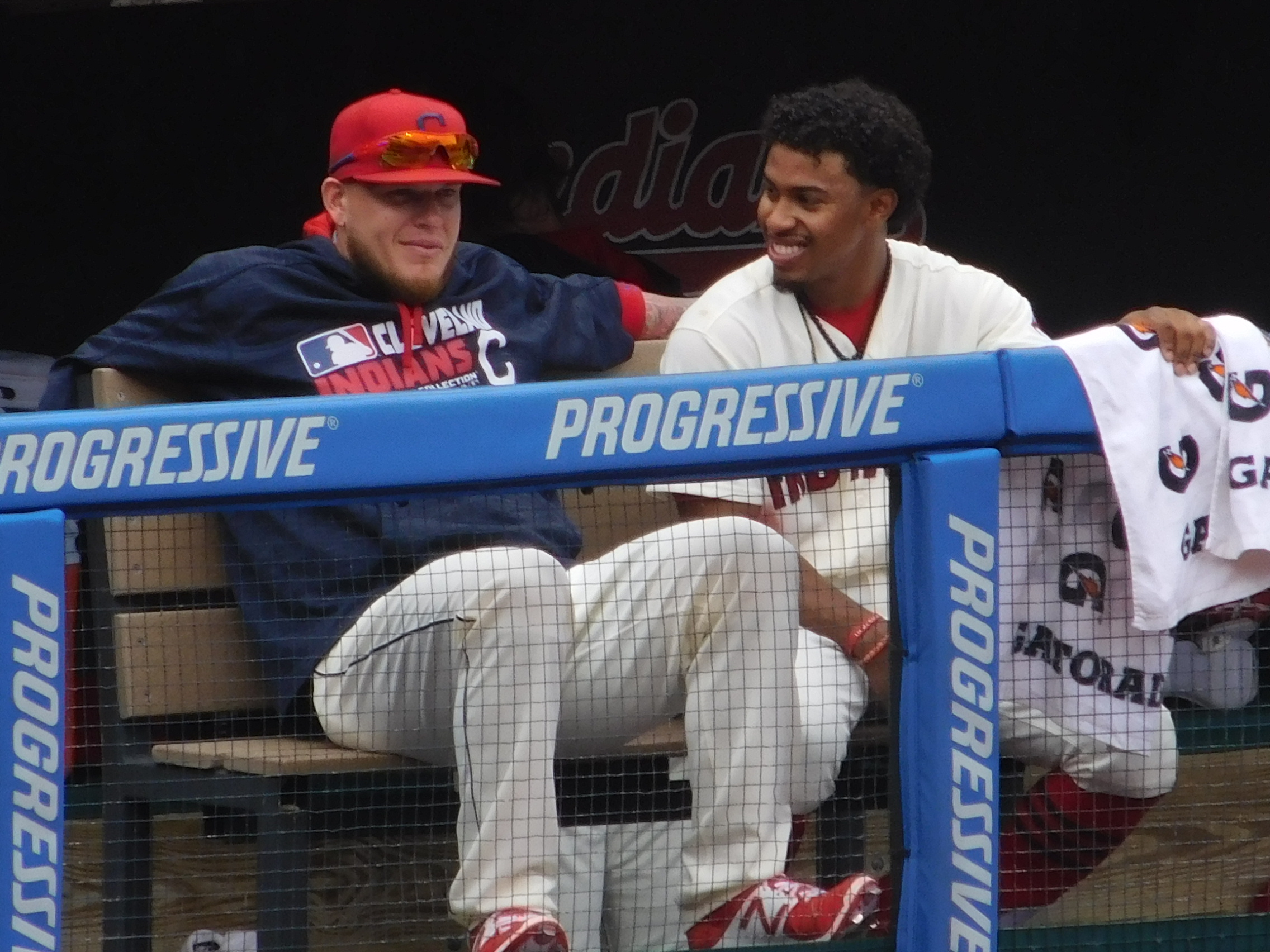 SAN JUAN, P.R.– The Cleveland Indians (8-6) are taking on the Minnesota Twins (8-5) in the highly anticipated Puerto Rico Series over the next two days. Game 1 takes place on Tuesday night at Hiram Bithorn Stadium.
Time: 7:10 p.m.
Starting Pitchers: CLE Corey Kluber (1-1, 1.57) vs. MIN Jake Odorizzi (1-0, 2.20)
TV:  Fox Sports 1
Online: Fox Sports GO
Radio: WTAM 1100 AM, WMMS 100.7 FM, Indians Radio Network
1. A Homecoming
This series has been highly touted by Major League Baseball since it was announced last June. It will be the first official Major League game there since 2010, and for Francisco Lindor and Roberto Perez, it is also a homecoming.
"I have said many times that playing in Puerto Rico is a dream come true," Lindor told MLB.com. "I can't wait to take the field in front of the fans in my homeland. I'm sure it is going to be a moment that I'll never forget."
Members of the Twins visited patients at San Jorge Children's Hospital in San Juan on Sunday, while the Indians donated a full postseason share from last year to Nuestra Escuela, a high school in Caguas. Lindor also took some time to visit his grade school in Gurabo, Escuela Villa Marina, touring the school and visiting with students. And as the island still deals with the devastating effects of Hurricane Maria, players understand just how much these two games can mean.
"I'm happy because we will be able to bring happiness to my island after Hurricane Maria," Twins left fielder Eddie Rosario said in an MLB press release. "These two days will be unforgettable for me and the island of Puerto Rico. People are extremely excited and happy to be able to witness Major League Baseball."
2. The pitching matchup
Corey Kluber will take the mound on Tuesday night, and has not started since April 9. The Tribe hasn't played since last Friday, as their final two games in their three-game series with Toronto were postponed.
Minnesota has had similar weather issues, and they last took the field on Thursday since their final three games in their four-game set with the White Sox were also postponed. Odorizzi has had a long layoff like Kluber with his last start coming on April 10.
Kluber is 8-5 with a 3.31 ERA in 19 starts in his career against the Twins. Odorizzi has posted a 1-1 record against the Tribe in his career, and considering the long layoffs for both guys, it will be crucial for Kluber to find his rhythm early in this one. Despite the one loss due to lack of run support, however, Kluber has been pitching out of his mind. On April 9 against the Tigers, Kluber went eight innings and gave up zero runs on just two hits while fanning 13 batters.
3. Manufacturing runs after a lot of rest
Both the Indians and Twins have been in Puerto Rico over the last few days, but it has been awhile since either team played in an actual game. For that reason alone, guys will need to shake the rust of.
Cleveland has struggled with getting their pitchers enough run support in the early stages of the season, (still think most of that was due to weather) but when they have been able to manufacture their offense through smart base running, they have been at their best. They are still second in the league with 13 stolen bases, and just getting on base with smart plays will put pressure on Odorizzi.