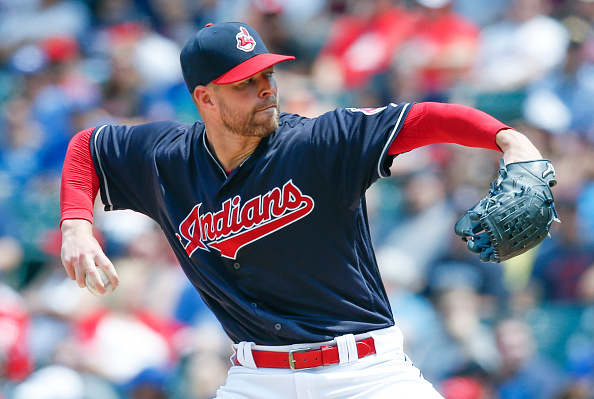 By Mike Holzheimer
As this year's Major League Baseball winter meetings get ready to unfold in Las Vegas, a lot of eyes and much conversation could be steered towards the direction of the Cleveland Indians.
There has already been a "shaking up" with regards to a couple of Tribe's would-be starters with the free agent signing by the Atlanta Braves of former American League MVP infielder Josh Donaldson, and the trade of all-star catcher Yan Gomes to the Washington Nationals.
Most would say Donaldson's departure was a foregone conclusion, but it still strikes a nerve for yours truly in that the Indians management basically altered key positions in the infield and outfield to make room for this guy, who hardly gave Cleveland a chance for a solid return on its baseball investment.
The front office was clearly trying to catch lightening in a bottle with Donaldson hopefully showcasing his illustrious offensive numbers from the past to help a lineup that was struggling to say the least.
That experiment, though, and wishful thinking provided as much of a punch inside the batter's box as the Tribe bats did during the postseason, who recorded a woeful .100 average against the Houston Astros in the first round of the 2018 American League Divisional Series.
I must admit that the Gomes trade was a bit puzzling. I get salary restructure but I don't believe either Roberto Perez or Eric Haase can be everyday players. Perez struggled last year, while Haase is unproven. But I will tell you this, what will be even more of a "head-scratcher" in terms of a trade, would be for Cleveland to deal Corey Kluber.
The thought process behind this suggestion is that the Indians have NOBODY in the outfield, especially if Michael Brantley leaves via free agency, and such a trade will solve that problem-I'm skeptical of that.

NEO Sports Insiders Newsletter
Sign up to receive our NEOSI newsletter, and keep up to date with all the latest Cleveland sports news.