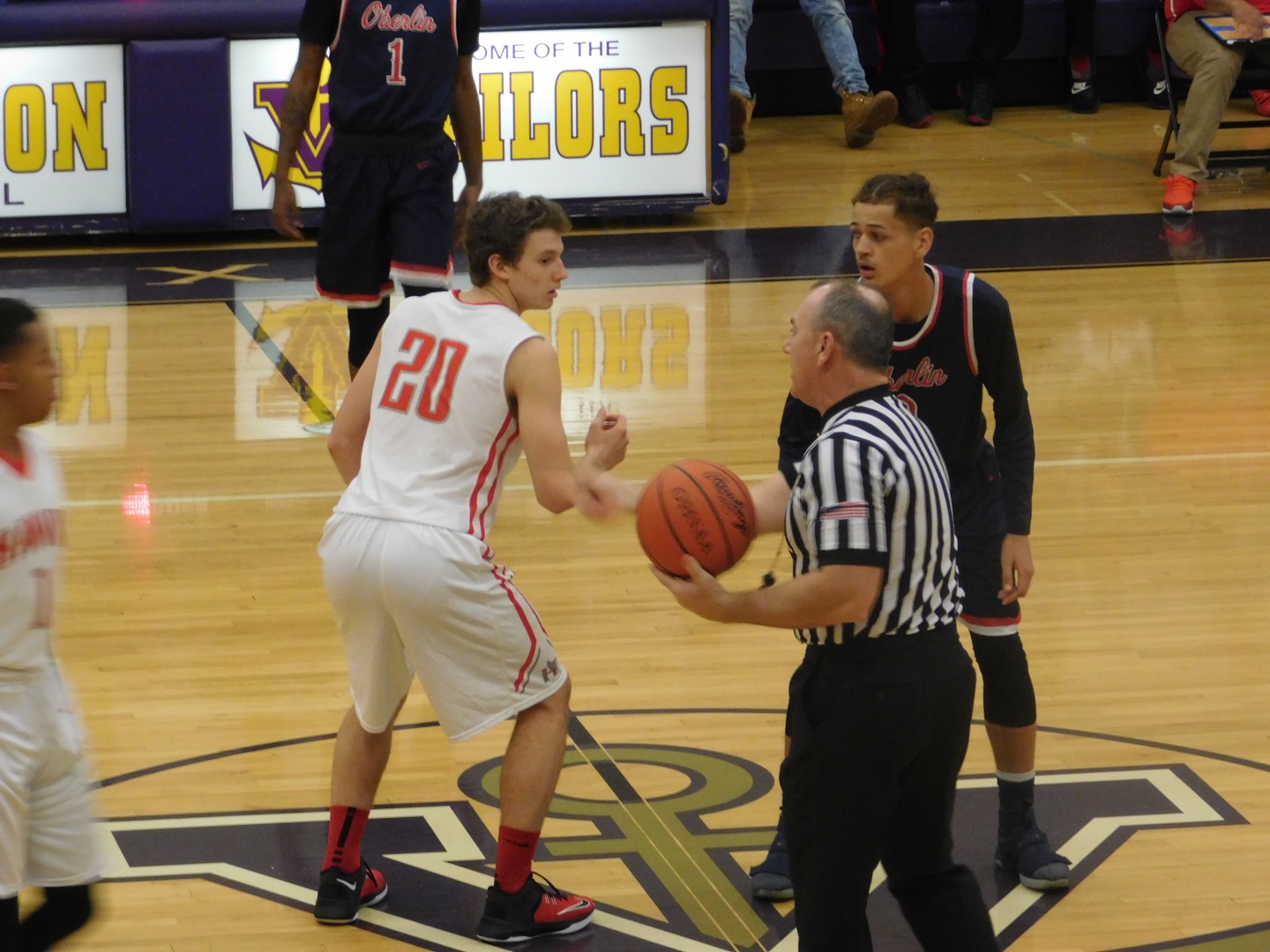 VERMILION, OHIO – The Oberlin Phoenix got a solid night from their starting five, with senior Justin Smith going for 16 points as they topped the Hawken Hawks 61-56 in the runner-up game of the Vermilion Boys Tip-Off Tournament Saturday night.
Smith had a big first half, scoring 13 points for the Phoenix, who fell on Friday night in the first-round of the tournament, and move to 1-1 on the young season.h
Oberlin used a big night from the charity stripe in the win, as they attempted 34 free throws, thanks to the Hawks getting into foul trouble early and often.
Of those 34 trips to the line, they converted 24 of them. In comparison, the Hawks only got to the line 16 times, making nine of those 16 free throws.
Junior guard Hugh Brown led the way for Hawken with 16 points, 12 of which came in the first half.
The Hawks led the contest 16-12 after the first eight minutes of play, and at the half led by three at 31-28, thanks in part to shooting three triples in the first half, and shooting 13-of-31 from the field.
The Phoenix struggled in the first 16 minutes, scoring 28 points on 8-for-28 shooting.
The second half was a different story for Oberlin, as they entered the fourth quarter still down three, but outscored the Hawks 21-13 in the fourth quarter thanks to their solid shooting at the free throw line.
The Hawks had a tough time finding the basket in the final eight minutes, shooting 4-for-17 from the field, while the Phoenix also hit four shots from the field, but went 12-for-18 from the free throw line for the win.
The huge shot of the night came from sophomore guard Giles Harrell III, who calmly hit a three with 2:19 remaining to put the Phoenix up 55-49, and they would never look back.
It was the first points of the night for Harrell, but it couldn't have come at a bigger time for Oberlin.
Oberlin will look to get to 2-1 on the season on Friday night, as they will take on the Hurricanes of Brooklyn on the road.
Hawken will look to get their first win of the year on Tuesday night as they travel to play at Chagrin Falls.
Click the Pages Below to See More Pictures From the Game between Hawken and Oberlin!