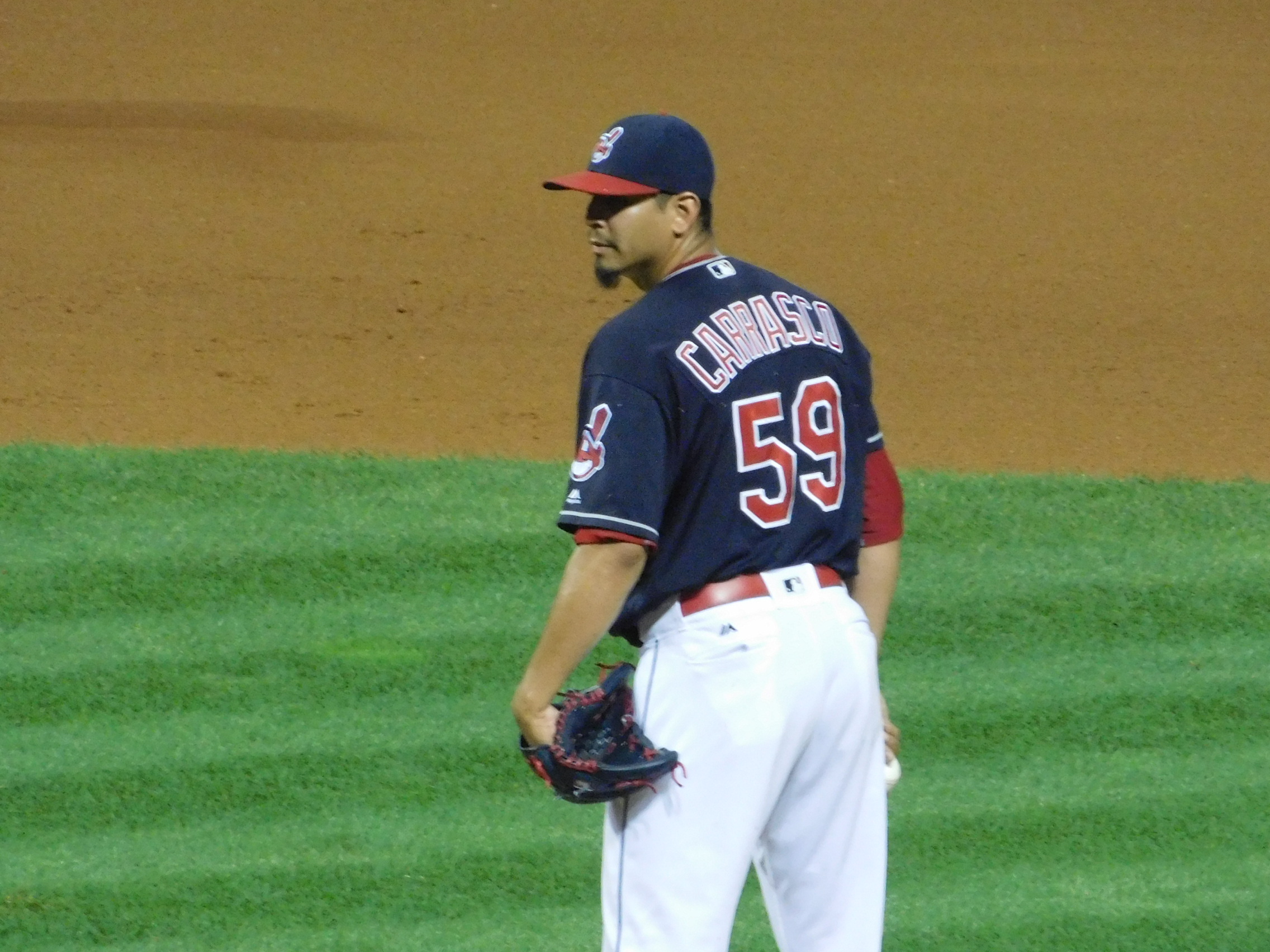 GOODYEAR, Ariz.–It's the final day of February and we're just 37 days away from baseball being played at Progressive Field. Let's dive right into today's news from Goodyear.
There was some split-squad action today as Cleveland Indians topped the Seattle Mariners, 4-2 and the L.A. Angels, 15-3.
Here were the lineups for both games:
Today's lineups! Split squad action.

?Merritt & Hanigan @ LAA
?@Mike_Anthony13 & @robperez2015 vs. SEA#TribeSpring pic.twitter.com/QRGtzFk2LA

— Cleveland Indians (@Indians) February 28, 2018
**Against the Mariners, Shawn Morimando got the win after striking out three. In his start, Mike Clevinger pitched two innings, giving up two hits and one run. The game was tied 1-1 before Melvin Upton Jr. hit a two-run homer in the fifth inning to give the Indians the lead for good. Cleveland also had 11 total hits. Read Paul Hoynes' recap of the game over at cleveland.com.
**And facing off against the Angels, the Indians offense exploded with 23 total hits as they piled on 15 runs. Todd Hankins recorded a grand slam in the win, with Hankins, Jason Kipnis, Bradley Zimmer, Greg Allen, Francisco Mejia, Willi Castro, Nellie Rodriguez and Bobby Bradley each recording two hits. On the mound, Ryan Merritt allowed an unearned run in one and two-thirds innings. Read Hoynes' recap here.
**In the game against the Angels, Erik Gonzalez exited with an apparent injury. Here's more from Alex Hooper.
**In other news, the Indians officially signed Mike Napoli on Wednesday. That news broke yesterday, but you can read about the official signing over at AP from Tom Withers or over at The Athletic from Zack Meisel.
**Over at Waiting for Next Year, Michael Hattery wrote about why Carlos Carrasco could win the Cy Young in 2018. As Hattery writes, it may not be that bold of a predictions given his 2017 numbers and the fact that he finished fourth in Cy Young voting last season. But behind Corey Kluber, sometimes it's easy to forget just how good Carrasco is:
Outside of personality, nearly any rotation mate could be lost behind two-time Cy Young Award winner Corey Kluber. Indeed, Carlos Carrasco's quiet kindness and delicate decency are even lost behind the cyborg tendencies of Kluber's calculated dominance. Lost among superlative performances from Kluber and MVP candidates Jose Ramirez and Francisco Lindor, was a stretch run of dominance from Carrasco which may have foreshadowed a 2018 Cy Young Award.
**Francisco Mejia and Jose Ramirez have a special bond that Jordan Bastian wrote about. The two share a hometown of Bani in the Dominican Republic, and Mejia said he thinks they've known one another for about 10 years. It's clear that Ramirez, who has said before that Mejia is probably the best hitter on the team, is quickly becoming a mentor, if he wasn't already.
Now, Ramirez acts like a big brother around Mejia in Cleveland's clubhouse. The rookie catcher's locker inside the Indians' spring complex is the first stall by the room's entrance. That gives Ramirez the chance to mess around with Mejia when he is coming and going. On a recent morning, Ramirez wrapped an arm around the catcher and pulled him out of his chair and told him to go watch video with him.

On Wednesday morning, when Mejia began to answer a reporter's questions, Ramirez leaned against the white cinder-block wall next to the catcher's locker. Ramirez had his arms folded across his chest and wore a serious expression as he awaited the rookie's responses. Cleveland's third baseman was jokingly asked whether he was supervising the interview.

"No cualquier supervisor," Ramirez fired back.

Not just any supervisor.

No, Ramirez is becoming more than that for Mejia.
** Finally, Jim Thome got his personalized tour of the Baseball Hall of Fame on Tuesday morning, a sort of orientation before he is inducted this summer. Anthony Castrovince went with Thome, and wrote this excellent piece featuring gems such as this:
We loved Thome in his playing days, because the notoriety that came with his numbers never changed him. He entered the game an aw-shucks slugger, a Peorian with no pretension, and he left it — 612 home runs, 1,747 walks and 1,699 RBIs later — with every bit the same humility and charm intact.

So to take this trip through baseball history with Thome was to momentarily forget that you were in the presence of an actual Hall of Famer and to instead feel his genuine appreciation for those who came before. Thome would be presented with an artifact from one of his baseball heroes, bask in its mystical glow for a beat and then flash a big grin, and he posed for a snapshot that he could later show to his 10-year-old son, Landon.

NEO Sports Insiders Newsletter
Sign up to receive our NEOSI newsletter, and keep up to date with all the latest Cleveland sports news.