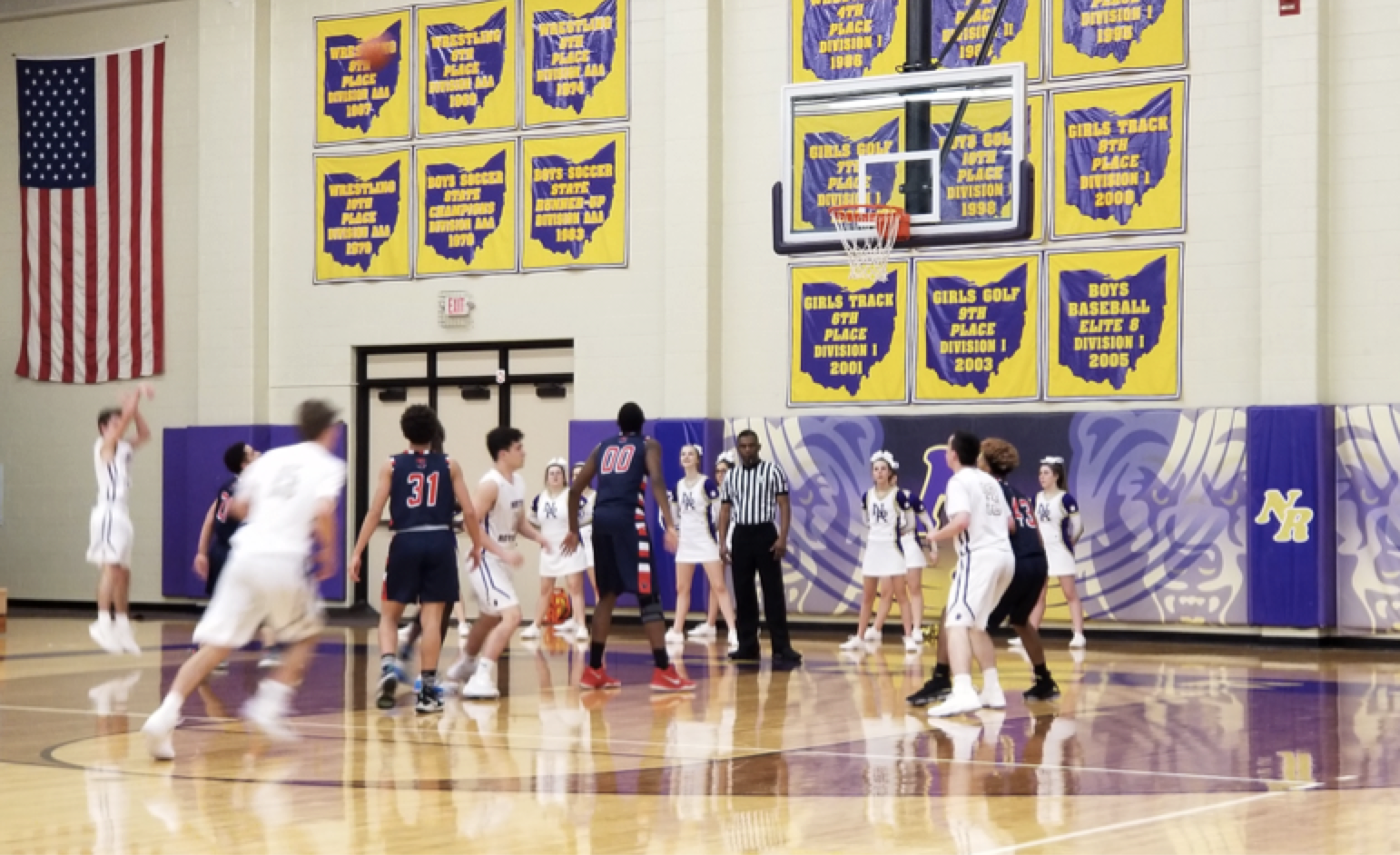 by Gabby Ortiz
North Royalton, Ohio– No. 5 North Royalton began their playoff run with a blowout win over No. 12 Lincoln West High School beating them 77-44 at home in the Strongsville District bracket.
Coming off back-to-back wins, the North Royalton Bears remain on fire, and came out ready to play against the Lincoln West Wolverines. The Bears started the game on a 6-0 run, and completely thrashed Lincoln West for the entire game. The Bears hit four 3-pointers to extend their lead to 28-12 heading into the second quarter.
Lincoln West had no answers for the Bears' offense. North Royalton locked the Wolverines down defensively staying focused and locked in for four quarters. Lincoln West spiraled out of control on both ends of the floor and played with no sense of urgency. Poor body language and communication led to the Wolverines giving up easy baskets, wide open lanes, and 3-pointers. The Bears increased their led to 43-21, holding the Wolverines to a total of 21 points at halftime.
Bears guard Omar Abuhamdeh and forward Jordan Garland played excellent and help set the tone of the game for the Bears. Both players assisted on shots, and were aggressive on both ends of the floor. Abuhamdeh and Garland finishe the game with 13 points each.
"They are both having phenomenal years," Bears coach Nick Lapsevich "For being a freshman and a sophomore, as you can see the future is definitely bright with those two guys. They are play makers, and Jordan is long, he can rebound it, and get it in the paint off the bounce, he is a tough cover. Omar is so elusive, he is great at finding people, and he impacts the game in so many different ways."
Both Abuhamdeh and Garland played exceptional defense and helped keep the Wolverines players to under 10 points apiece. The Wolverines leading scorer was forward Phil Parish Jr. with nine points. Center Rashon Pique added eight points.
North Royalton will face No. 4 ranked Lakewood High School in Lakewood on Saturday 7 p.m. Lapsevich likes his team's chances and remains confident in his team.
"We will be ready and we will game plan," he said. "Lakewood is big obviously, so we must rebound the ball. They have had a great season, they are 20-2 and they won their conference, so obviously, we are going to have our hands full, but we are going to be ready for them."

NEO Sports Insiders Newsletter
Sign up to receive our NEOSI newsletter, and keep up to date with all the latest Cleveland sports news.