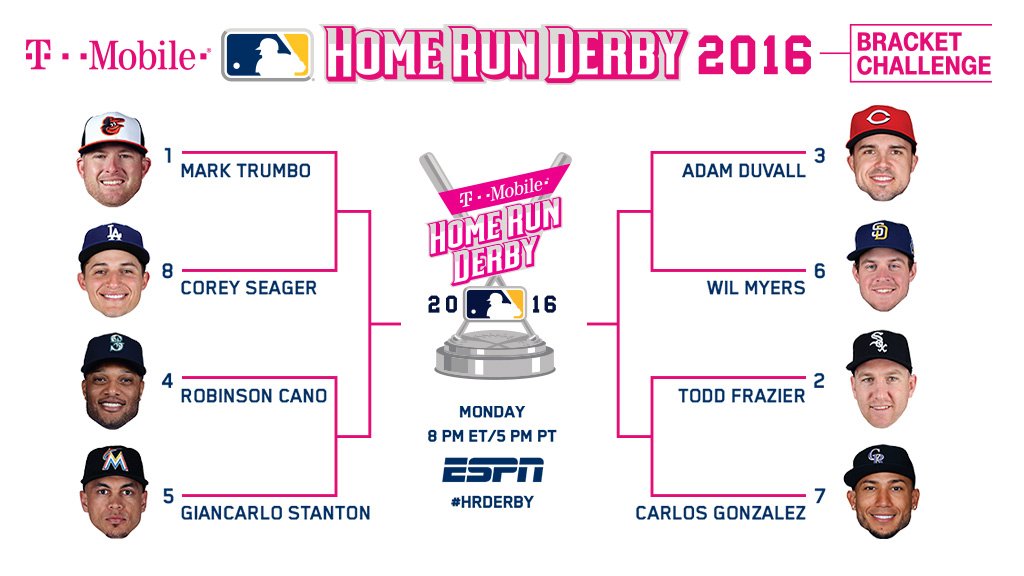 SAN DIEGO, California – Giancarlo Stanton won tonight's home run Derby in impressive fashion. He stunned the crowd at Pet Co Park as he unleashed an incredible display of power.
In the first round, Stanton crushed 24 home runs on only 30 swings. Before the night was over, he would go on to hit 61 home runs through three rounds en route to winning the competition. Last years winner Todd Frazier took second in the competition.
Other competitors included Robinson Cano, Mariners
Adam Duvall, Reds
Carlos Gonzalez, Rockies
Wil Myers, Padres
Corey Seager, Dodgers
Mark Trumbo, Orioles
he Home Run Derby changed its format last season and is now a bracket-style tournament. Players go head-to-head and compete against a clock. Players are seeded according to their season home run totals.
For two home runs over 440 feet, hitters get an extra 30 seconds.
The actual All Star Game is tomorrow night at 8pm on FOX