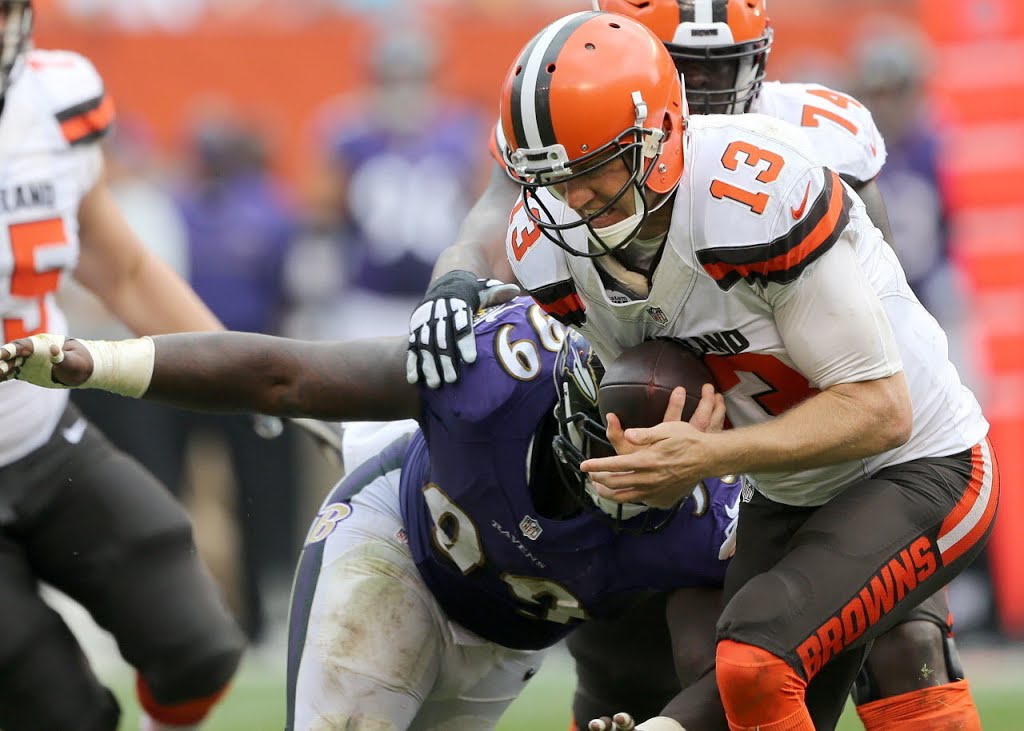 The extent of Cleveland Browns quarterback Josh McCown has finally been released earlier today as he suffered a broken collar bone in last Sunday's 25-20 loss to the Baltimore Ravens.
After just two weeks of football, the Browns have lost six starters to injury. Among the players missing action are Robert Griffin III who is on IR after a sprained shoulder, DE Carl Nassib had surgery on his broken hand, C Cam Erving bruised his lung, WR Corey Coleman broke his hand in practice earlier this week to name a few.
McCown, now 37 years old, Broke his right collar bone back in the 2015 season to the same Ravens team that broke it this time around. He is listed as week to week as of right now.
Despite the injuries, head coach Hue Jackson isn't phased by the all around bad luck surrounding this team.
"I'm not blinking," Jackson said. "When you are changing things and you are trying to come from where we've been these are the things that you have to go through.
Third string QB Cody Kessler will be taking McCown's place running the offense this Sunday against the Miami Dolphins