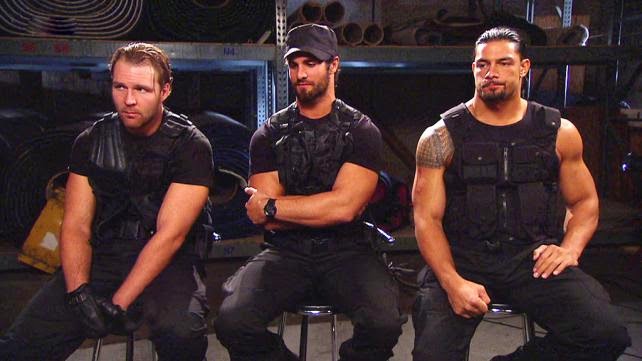 DC ,USA – It wasn't the greatest Pay Per View in WWE History, in fact, it wasn't even very good.
But, it is still worth breaking down as perhaps a learning tool for future WWE creative members to learn from.
Here are my thoughts on the results from tonight.
https://www.neosportsinsiders.com/sponsors/
In the free "PRE Match"
Breezango (Tyler Breeze and Fandango) defeated The Usos (Jimmy Uso and Jey Uso)
The WWE creative team continue to squash one of their more popular and talented teams in the USO's. It made no sense for them to lose this match, as they need to a be strong factor on their brand.
Sasha Banks & Bayley defeat Charlotte and Dana Brookes
As predicted earlier this week, Charlotte taps out to Sasha Banks, as the Champion usually does in a non title match. Predictable outcome, but still cool to see Bayley show up.
The Wyatt Family vs The New Day
In their last match at full capacity, The Wyatt Family dominated The New Day and cruised to victory, as yet again, as predicted, a champion team lost in a non title match. It is an old formula that dates back to the WWF days. If the Champ is wrestling in a non title match, they never win.
Rusev beats up Zack Ryder then after the match Mojo Rawley showed up to get in the face of Rusev who promptly backed down. So the US title will be on RAW, and with Ryder and Rawley both being on Smackdown, I believe they teased the re-union of the Hype Brothers tag team tonight.
In what could easily be the match of the summer, it was Sami Zayn earning a measure of revenge against his long time rival Kevin Owens with a kick to the face, and pin fall victory. It was a 5 star match to end this emotional feud!
Nattie VS Becky Lynch
It was very hard to follow this match because everyone was still a buzz by the five star classic before it. It was nice to see Nattie get a PPV victory but makes very little sense and spells doom for Becky Lynch's immediate future.
IC Champ The Miz vs Darren Young with Bob Backlund in his corner
Terrible match, terrible ending, the result was never in doubt. Bob Backlund needs to go, this isn't getting over and just awkward for everyone involved.
https://www.neosportsinsiders.com/store/
AJ Styles & The Club vs John Cena with Enzo & Cass.
Enzo and Cass got things moving with an incredible promo to get the crowd going after a very stale start to the PPV. It was a solid match that saw Cena and Enzo & Cass pull off the win. Great chemistry that will see both feuds continue on both brands.
It was pointless, and I mean broken pencil with no sharpener in sight POINTLESS to have Orton on the Highlight Real with Jericho tonight. A blind man could see the RKO coming. That was a terrible piece of television.
In an upset of sorts – Dean Ambrose hangs on to the title with a dirty deeds pin fall victory over Reigns. This was smart booking, it helps give Smackdown a strong start and further solidifies Ambrose who has been red hot since Wrestlemania.
Also, Reigns loses cleanly, a clear sign that the WWE elected to punish him for the suspension! Look for Reigns vs Rollins at Summerslam for the newly created "RAW World Championship."
All in all, not a good pay per view. 3 good matches, and 5 bad. https://www.neosportsinsiders.com/store/

NEO Sports Insiders Newsletter
Sign up to receive our NEOSI newsletter, and keep up to date with all the latest Cleveland sports news.