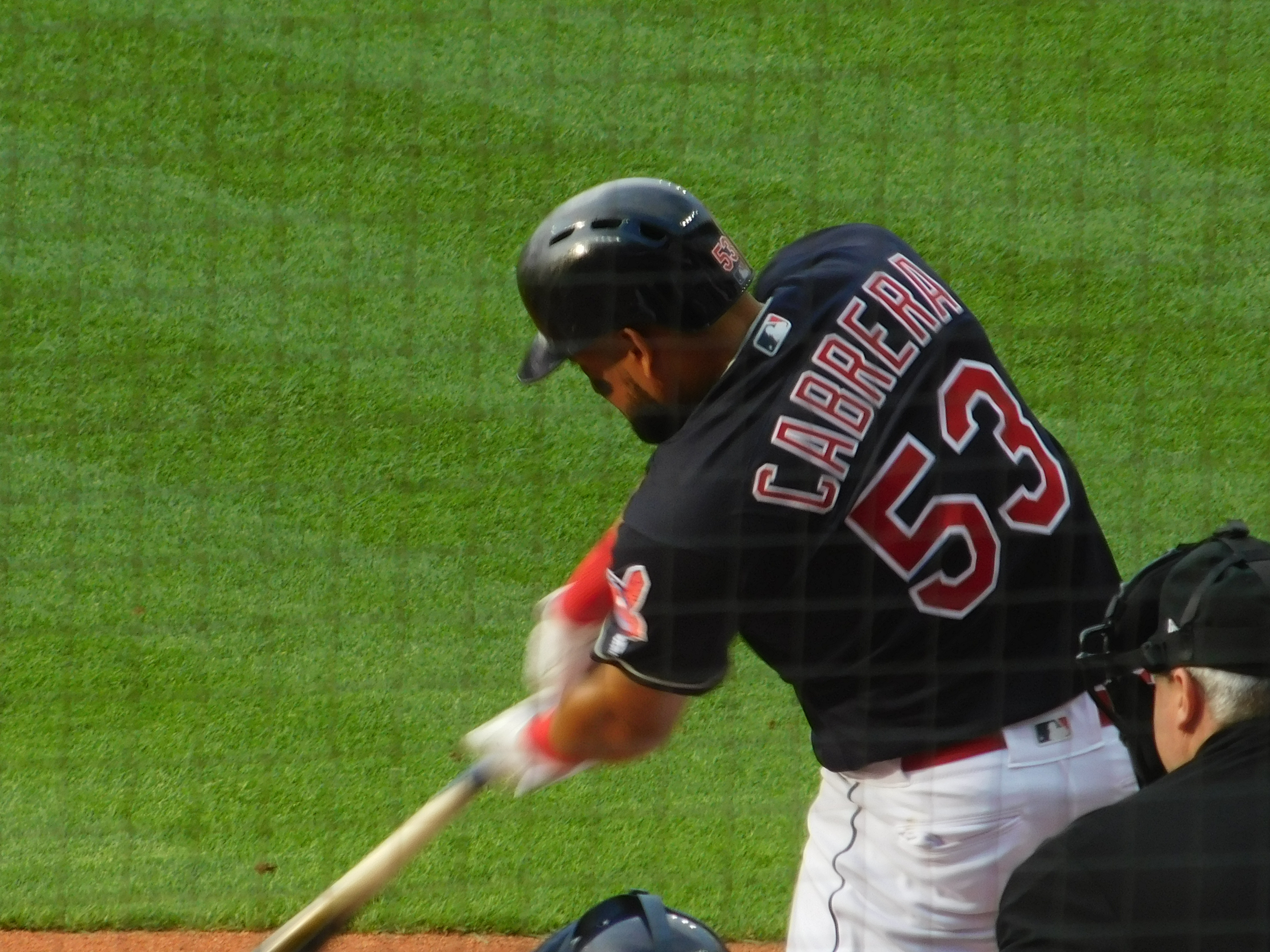 Everybody get up; it's time to slam now.#RallyTogether pic.twitter.com/gjaLi7EZiC

— Cleveland Indians (@Indians) August 19, 2018
1. The Melk Man comes through with a grand slam
The fourth inning was when Cleveland really broke the game open, and it was thanks to Melky Cabrera.
With the Indians leading 4-0 and the bases loaded, Cabrera blasted an 89 mph two-seam fastball into the bleachers. It was his fourth homer of the season and fourth career grand slam (his first since 2016). It was the ninth grand slam hit by an Indians batter this season.
Cabrera has driven in 12 runs over his last seven games, the most by any MLB player since Aug. 12.
"He's a good teammate, guys love him. He cares about the right things," Indians manager Terry Francona said. "Since he's come back he's been really good. I think he's just dangerous. He gets the barrel to the ball a lot and he's come up with some really big hits to boot. I just think that with the ability to switch hit and make contact it's kind of solidified us out there."
The Indians are now batting an MLB-best .344 (33-96) with the bases loaded this season, and have collected 99 RBI in bases-loaded situations.
Tito on Melky "I think he cares about the right things." pic.twitter.com/35EyRgIXRi

— Ashley Bastock (@AshleyBastock42) August 19, 2018