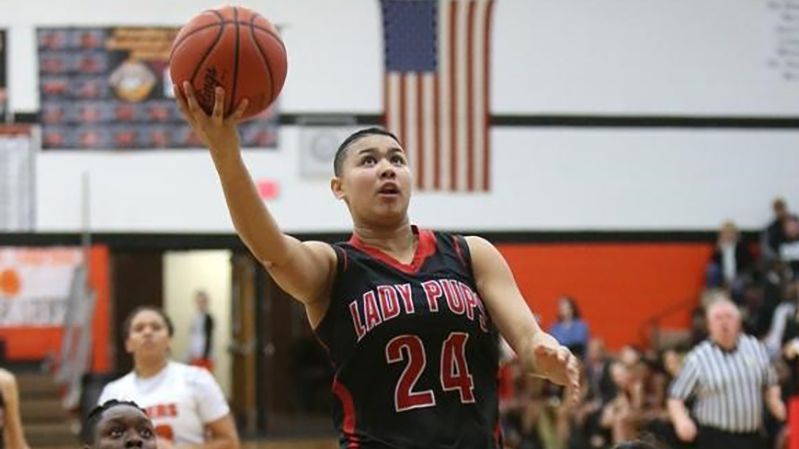 Future Ohio State Buckeye and current McKinley senior Kierstan Bell put on a huge display on Wednesday night, popping in 35 points as McKinley topped Magnificat 72-54.
The two-time Ms. Basketball winner hit 15 shots from the field, and helped the Bulldogs overcome a game effort by the Blue Streaks, who hung in for 32 minutes before simply falling short.
Nakayah Terrell added 11 for McKinley, who with the win improve to 15-1 on the season.
Freshman Cameron Jones led the Blue Streaks with 12 points, while sophomore Clare Chambers added 11 points.
Magnificat with the loss falls to 5-12 on the year.
Next Up for Magnificat is the "Battle Over The Bridge Part II" as they will play at Saint Joseph Academy on Wednesday, January 30th at 7pm.
McKinley will be back on the court on Saturday as they will take on Green at 2:30pm.